21 Best Spiritual Blogs of All Times
What does spiritual wellness mean? How can you become more spiritual? Can you attain spirituality? These 21 spiritual blogs will help you understand and nurture spirituality. 
For many of us, spirituality is hard to define.
However, if you know me well, you know I emphasize nurturing your spiritual wellbeing.
The path to spiritual wellness involves many things from prayer and meditation to yoga and affirmations.
Whether you're trying to get in shape, achieve goals or foster healthy relationships with ourselves and the people around us, these blogs will help you get there.
Blogs that address personal development issues have immense power to inspire us.
My favourite blogs to follow have developed and changed over time.
This is why I created this article containing the 21 best spiritual blogs of all times that I have followed (or still follow).
I promise you that these blogs are extremely useful and have timeless material that you'll love. 
Here are the 21 best spiritual blogs I follow on a weekly basis and you should too!
#1. Tiny Buddha
This wonderful blog first caught my attention because of its name. It was cute, but at the same time had a hint of spirituality.
However, what's not cute is the information they share.
Their articles on the Buddhist perspective are incredible and will leave you stunned. 
They help you tackle everything from abuse and recovery to current events.
Their content is easy to read, relatable, accessible and applicable for everyday life. 
In addition, their authors are as diverse as the topics they cover and come from different backgrounds or are specialists. 
The best part about Tiny Buddha is that it doesn't matter if you're a beginner or a pro — there's something for everyone. 
There's also a robust forum where you can get advice, ask questions or get to know other seekers. 
#2. Zen Habits
Over a million people visit Zen Habits every month — and I'm definitely one of them! 
The founder of this amazing blog, Leo Babauta, is a proponent of developing productive and healthy habits to raise your daily vibrations. 
Committing to practising healthy habits in your daily routine is challenging. We're all so busy and sometimes getting started or staying motivated feels burdensome. 
Luckily, Babauta shares his secrets to build healthy habits for free.
What are you waiting for?
Go on, learn to live and lead a life of happiness and prosperity!
#3. On Being
This is perhaps one of the spirituality blogs that I have followed the longest.
On Being has been around for a long time and I stumbled on it as a podcast first.
Later, I realized there was a blog that went with the NPR show. 
This blog has everything from photos and transcripts to extras for every show.
In addition, it features articles by several authors, each complimenting an episode. 
What I love about this blog the most is that they provide "food for thought" after you've read the transcript or listened to an episode. 
The kind of thoughtful coverage they share on the things that impact our souls and lives is what makes me come back. 
Their wisdom app launched in July 2021 is their newest offering and I definitely recommend giving it a shot. 
#4. God Space
This blog features a fantastic collection of works by different authors.
God Space is specifically Christian but an expansive, progressive variety of Christian practice that's a refreshing change for many. 
The site isn't just limited to a blog. In fact, it has comprehensive resources on topics such as garden spirituality. 
#5. I Love Devotionals
Wendy is a wise woman with a lot of wisdom to share.
Her husband, Xylon beat cancer and during his treatment, leaned towards God and spirituality. 
Since then, she has been writing devotional essays on her blog I Love Devotionals for anyone who's suffering a health crisis (or another struggle).
She emphasizes self-reflection, reliance on God and justice and love of Jesus.
One of her best pieces is on apartheid and racism is wonderfully written and relevant for people across the globe.
#6. Blessing Manifesting
People are sceptical of things related to "positive thinking" and "manifesting".
If you're one of these people, then Blessing Manifesting will completely change your opinion. 
The founder of this blog Dominee Calderon is passionate about encouraging people to love themselves. 
Calderon created an online resource for all things self: self-care, bloody love, spirituality, anxiety/depression relief and more. 
It's an online sanctuary for inspiration and positivity. 
Her articles will inspire you to forge your own path, discover your way to happiness and live a happy life. 
#7. The Daily Meditation
The Daily Meditation is one of the biggest and best spiritual blogs.
It has everything about Eastern Meditation Techniques. Hindu, Taoist, Buddhist and yoga meditation are covered from all possible angles you can ever imagine.
Their expertise lies in providing customised meditation solutions to your needs.
They believe in authentic and genuine meditation.
Therefore, they give you everything you need to begin your daily meditation practice. 
You'll find freedom, happiness and inner strength through traditional meditation techniques. 
Their lessons and guides teach you the actual and proper forms of meditation.
#8. Killing the Buddha
Founded in 2000 by Jeff Sharlet and Peter Manseau, Killing the Buddha is an online magazine and one of the best spiritual blogs. It covers politics, culture and religion. 
Think of it this way: we had the Tiny Buddha before and now we're sort of killing him. 
This blog appeals to me on my darker days, when life gets a little tough and I'm reminded that it's a part of spiritual life. 
Their topics are vast: suffering, death, food, theology, relationships, spiritual healing, personal development, meditation, spiritual practice, spiritual awakening and more.
#9. Crazy Whole Life
Crazy Whole Life is one of my favourite spiritual blogs.
Founded by Josephine Robertson, this blog helps people identify their values, find their spiritual mojo, build an authentic life and make choices they're proud of.
Robertson can help you:
Know the difference you can make for the people you love

If you're determined to transform your life 

Want to make choices based on your goals and values

Make this world a better place

Grow your mind, heart and soul

Build a life of meaning and beauty
The premise of this blog is that the whole of our lives is sacred.
Robertson wants us to understand that spirituality is not something we tack on at the end of the day. In fact, spirituality is something how we live every moment.
#10. Spiritually and Practice
This multifaith website provides resources for people of all religions following different spiritual paths and journeys.
The name of the website reflects their basic understanding: Spiritually and Practice are the two places where the world's spiritual paths and religions come together.
They respect the differences among traditions and celebrate what they share in common.
Launched in 2006, it consolidates 50 years of the work of its co-directors Frederic and Mary Ann Brussat.  
They share articles on topics ranging from spiritual literacy and body spirituality to process musings and practising democracy.
#11. F and B Recipes
F and B Recipes provides spiritual tools and guidance to practice spirituality in everyday life.
In-depth articles on topics such as Reiki, Meditation, Spiritual Awakening and more will help you gain the clarity you need.
With new articles every week, overcome issues such as fear, grief and sadness.
Learn the art of healing yourself to lead a peaceful life.
Top 10 Spiritual Blogs in India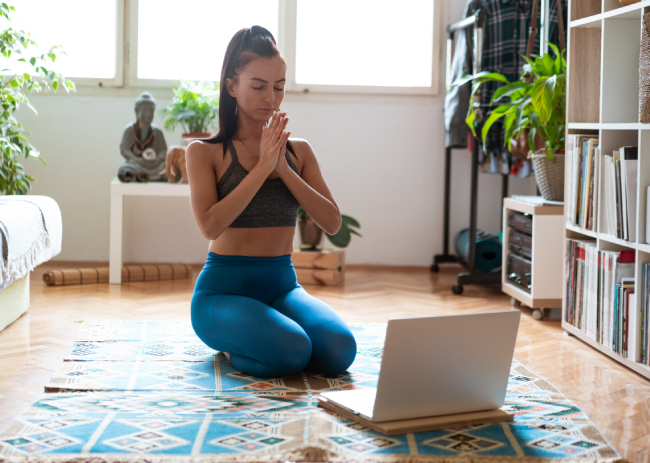 Here's my recommendation if you're looking for the top 10 spiritual blogs in India:
Road to Divinity:

Emphasizes the teachings of Swami Vivekananda and Mahabharata. 

Indian Temples and Iconography:

Encourages you to question your spiritual norms and not follow them blindly.

Kamakhya Bhakt:

For spiritual inspirationa dn quotes, spiritual gym and Dhyan Sadhna.

Prophet666:

Find everything from prophecy and spiritualism to astrology and prayers. In addition, read articles on topics such as yantras, mantras and prayers.

Offbeat Spirituality:

If you're facing difficulties dealing with criticism or failure.

The Mindful Word:

Their community is an excellent place to exchange thoughts with other seekers. 

Petals!:

Read about topics such as Bhakti, Guru Kripa, Spiritual Hindu Mantras and more.

Indrajitrathore:

If you're fascinated by the soul ad often wonder where it is or what is it, then definitely read articles by Indrajit Rathore.

Urban Yogi:

This blog promises to help you face the negativities of life and fight your way through with courage and a smile on your face.

F and B Recipes:

Our resources will help you understand what spirituality is, tools to improve your life and how to live a prosperous life. 
Spiritual Blog Topics
Almost all the above-mentioned blogs will cover some of the following spiritual blog topics:
How to let go of everything

How to start your spiritual journey

Ways to find peace within

The key principles and practices of being spiritual

How to live a spiritual life

Understand the meaning of spiritual energy

How to tackle obstacles to spiritual growth
Spiritual Bloggers Wanted!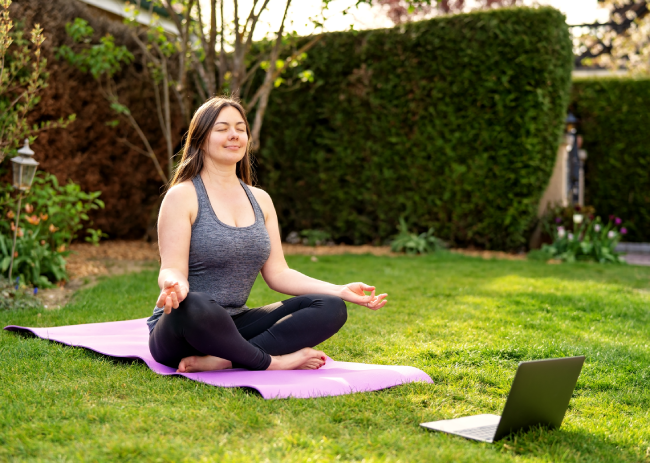 Please contact us if you've got thoughts related to spirituality that you want to share with our readers.
Our blog has a unique readership of 10,000 unique visitors every month and our Pinterest viewership has just touched 250,000 unique views this month. 
We request you to take a look at our previously published articles and send us your pitch at fandbrecipes@gmail.com with "Spiritual Bloggers Wanted" in the subject line.
FAQs
What is Spiritual Blogging?
Spiritual Blogging is a collection of ideas and thoughts related to Spirituality. They're generally written by people who find joy in spirituality through the practice of mindfulness and meditation. 
How Do I Start a Spiritual Blog?
Here are 8 steps that will help you start a spiritual blog;
Choose a Domain Name:

Your domain name should be short, memorable and should give a hint of what your blog is all about.

Choose a Website Host:

Depending on how well you know coding. Consider factors such as your budget, the kind of support you need and the traffic you'll get.

Design Your Website:

You can either DIY or hire a professional to help you set up your spiritual blog.

Create a Content Plan:

Think about which topics you will write about and how often will you write. 

Start Writing:

Ensure that all your articles are high-quality, error-free, easy to read and SEO optimised. 

Create a Marketing Plan:

A solid marketing plan will help you attract more readers and build authority in your niche.

Keep Optimising:

Repurpose old content and continue to optimise your articles and websites. 
Who are Spiritual Influencers?
Spiritual influencers are people who have expertise in the spiritual realm. These individuals are followed by people for their views on topics related to spirituality. The topics are vast and can range from spiritual awakening and healing to meditation and yoga.
What is The Most Spiritual Culture?
Canada was crowned as the most spiritual country in the world after it ranked highly for religious diversity and quality of life as well as spiritual wellness and sights, religious tolerance and religious freedom. 
In Conclusion
I hope my selection of the best spiritual blogs will help you find what you like. 
Which spiritual blogs did you like and which ones do you currently follow? Let me know in the comments section below!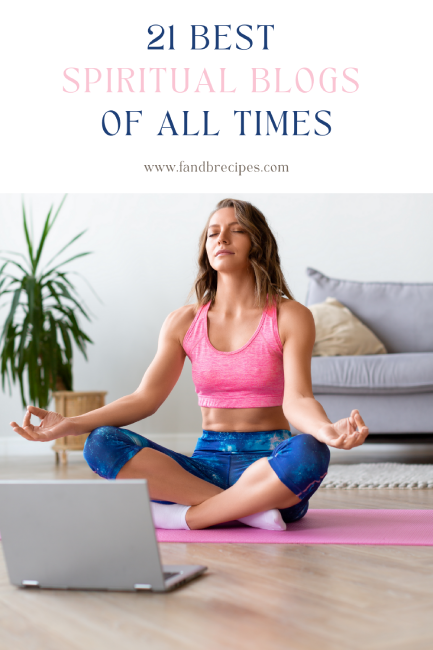 Shristi is an avid reader, recipe developer and wellness enthusiast. She's probably making a mess in her kitchen right now.