Work With Us
We're constantly looking for new individuals to join our team. We offer unique programs that provide capacity-building, staffing and learning opportunities for junior and mid-career professionals to experience first-hand what working at F and B Recipes is like. 
Working as a team
We pride ourselves in our guiding values that form the basis of our collaborations. Both our applicants and employees can rely on us as an employer. We expect respectful conduct, professionalism and involvement from all our employees.
What drives us to work relentlessly?
Passion, drive and a pioneering spirit are what drive and define us. At FBR, you'll find self-confident individuals who embrace creative ideas and sometimes even work independently. 
Professionals at work
FBR is a leading F & B and Health and Wellness blog with a clear strategy and professional and highly motivated employees. We set ambitious goals, make courageous decisions, and reflect on our mistakes and achievements before drawing appropriate conclusions. The end result of our actions is in our focus at all times. With us, you will not only hone your skills but also master several interesting tasks and ace projects.
Benefits of working with us
At FBR, you're respected. We're an inclusive, egalitarian and open-minded organisation. With that being said, we ensure that we never lose sight of our employees' work-life balance over our passion for our mission. 
Who can work with us?
Currently, we're open for internships in business units and development operations such as Digital Marketing and HR. The duration of the internship is 1-6 months throughout the year. For more information and how to apply, feel free to email us at fandbrecipes@gmail.com. 
You're in good company. Don't believe us? Take a look at our employees' and interns' testimonies.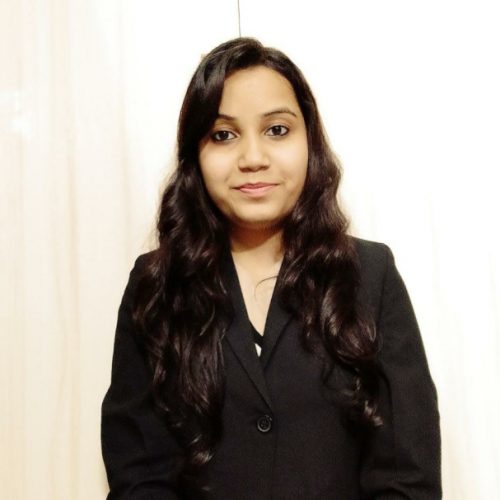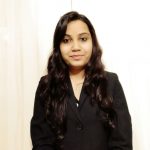 "I want to thank the entire Team FBR for giving me the opportunity to work with them. I've gained valuable insight into the food and beverage industry over the last six months. Today, I've mastered the art of social media marketing, content writing and drafting email newsletters. Katie and Shristi are extremely helpful and welcoming and always offer me terrific career advice. The work environment is fantastic and I hope to continue to work here in the coming years!"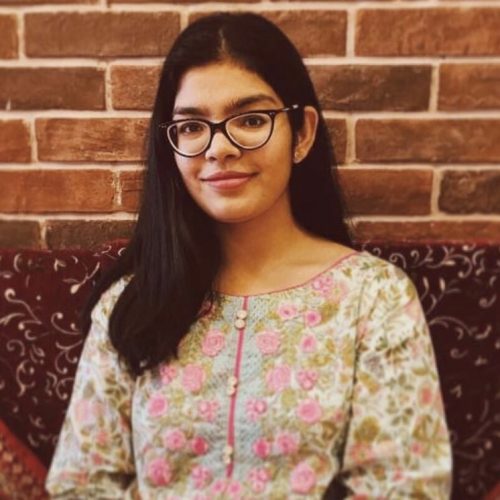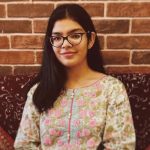 "Working with F and B Recipes was more than a learning experience. It was an experience of joy, teamwork and exchanging knowledge and building skill sets. In each phase as a beginner, I was constantly guided and mentored by the team who understood my requirements, identified my abilities and skills and hence, helped me to strive and reach my potential. Both as a content writer and a digital marketer, I learnt a vast array of what goes on in building a blog. Moreover, the day to day work had been very well organised and flexible which helped me stay out of work stress. As I bid farewell to the team, I am overwhelmed at receiving such wisdom, mentorship and confidence which is bound to help me in future. Finally, I would like to thank the entire team of FBR and wish them success and prosperity." 
Mahima Gupta, HR Intern, Smt. Hiraben Nanavati Institute of Management & Research for Women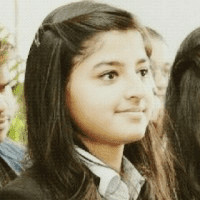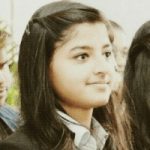 "My internship with F and B Recipes was great! I was paired with phenomenal mentors who guided me throughout this educational internship. In my opinion, everyone should gain experience as an intern early on so that you know what you're interested in and can build your career accordingly. This internship helped me gain knowledge, polish my skills and has drastically improved my confidence."
Diksha Menghani, Digital Marketing Intern, Smt. Hiraben Nanavati Institute of Management & Research for Women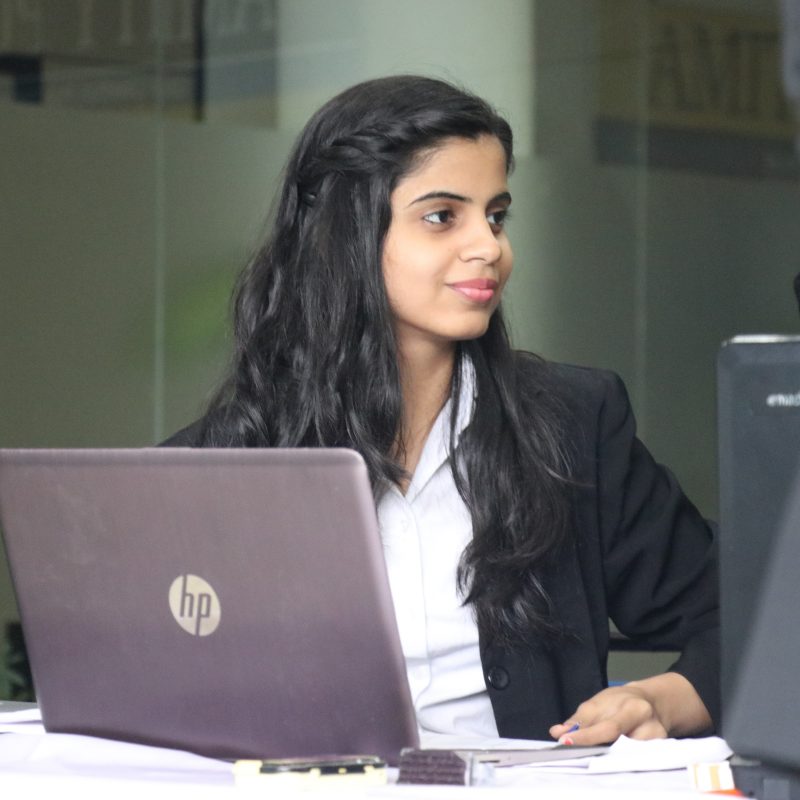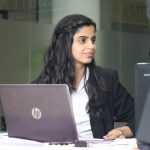 "I got very good exposure at F and B Recipes. I received hands-on training that helped me tackle a lot of problems. My mentors were just a call away, quite literally! The work environment is excellent and they go above and beyond to help you. They helped me understand everything in an in-depth and understandable way. I wish them all the best and will recommend them to anyone who's eager to learn digital marketing and get a practical experience."
Dhanlaxmi Nipane, HR Intern, Smt. Hiraben Nanavati Institute of Management & Research for Women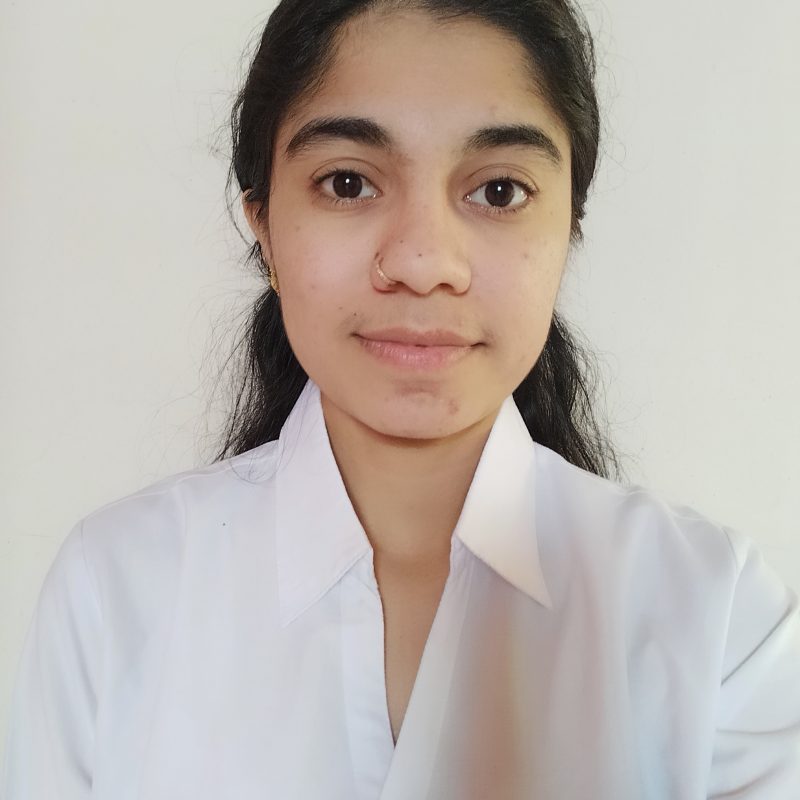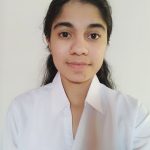 "Thank you for this opportunity that you have given me to intern at F and B recipes. Being a student I have only theoretical knowledge but while doing this internship I have gained practical experience. Through this internship, I was really able to take responsibility and ownership of my work. I have been able to expand my skillset and strengthen the skills I possessed coming into this position. Being a new intern I made mistakes but the FBR team always helped me with my shortcomings. I really thank Shristi ma'am who has mentored me throughout my internship journey. I really had a good working and learning experience at FBR. Thank you!!"
Disha Ochani,
Digital Marketing Intern, KC College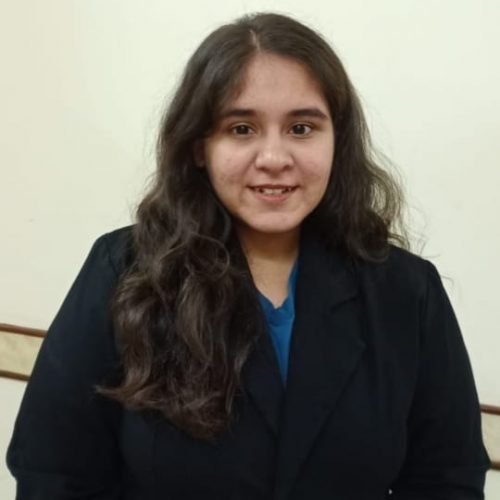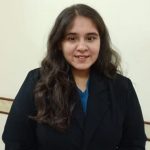 "My experience at FBR was amazing. As a fresher, I had a lot to learn. Shristi ma'am and Shubhi ma'am were always there for me. They explained everything to me, answered all my doubts or questions and made my work experience more like a fun experience. My timings were really flexible and I could manage my college and internship quite easily. Everyone at FBR was really patient and polite with me. Not to mention the fun activities conducted by FBR every month. It was because of these activities we really got to know about each other and now we all are a family. My internship at FBR has not only given me lessons about work and career but also some amazing memories that I will cherish all my life."
Vaishnavi Bhagat, Digital Marketing Intern, Vishwakarma University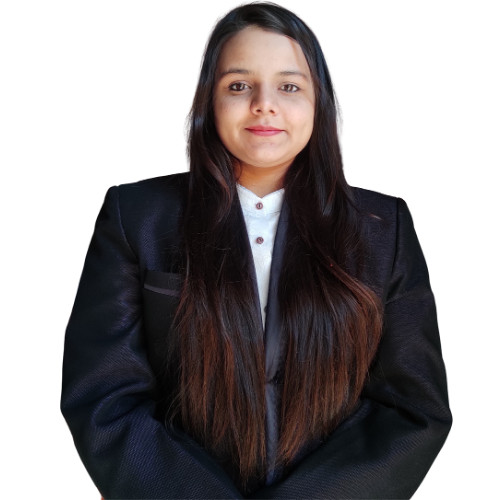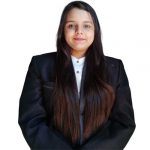 "I want to thank the entire team at F and B Recipes for guiding me and helping me understand what digital marketing is all about. The internship was flexible and challenging enough to help me learn new aspects of digital marketing. I learnt how to collaborate with clients, manage outreach campaigns and had the freedom to make my own decisions. This helped me learn from my failures and success and has helped me hone my skills."
Soumya Jain, HR Intern, Gyan Ganga College of Technology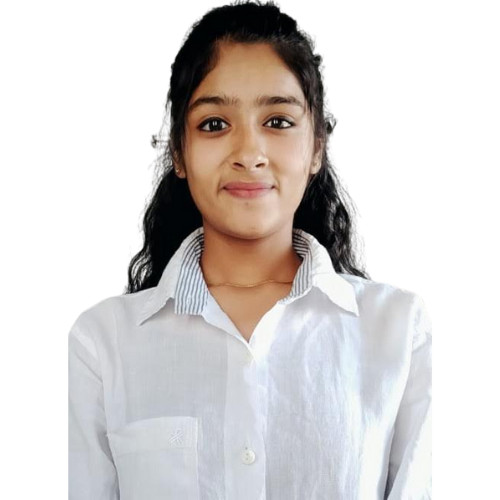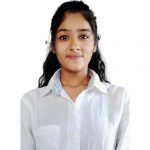 "Thanks for the opportunity and to provide me with a chance to be your Human Resources intern at FBR. I can unquestionably say I wouldn't have developed and learned however much I have this previous month without your constant input. I'm so thankful for the experience that Shristi ma'am gave me and enjoyed every bit of this internship."
Tanushree Nayak, HR Intern, Smt. Hiraben Nanavati Institute of Management & Research for Women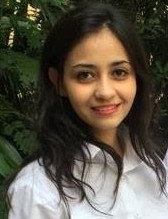 "I have to say getting the first-hand experience in HR has been amazing as it provided me with the opportunity to see what kind of environment I could be working in. The most important thing I can say I have gained from this experience is truly understanding the importance of the entire Human Resources function, and how they are all tied together. Aside from learning new skills and applying myself, this internship has been a great opportunity for me to connect with people from various regions. Other things that I have valued most about my internship at FBR include, the supportive and nice working environment."
Dhanashree Kawade, HR Intern, Smt. Hiraben Nanavati Institute of Management & Research for Women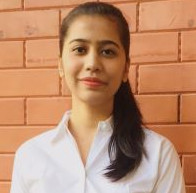 "Being an intern at FBR was one of the best decisions I've ever made because I've gained so much experience and expertise in such a welcoming and supportive community. Everyone on the team was extremely supportive, and Shristi Ma'am was always available to assist whenever I got stuck. I had a wonderful time working here and would recommend it to everyone who wants to learn, explore and experience."
Mayuri Patil, HR Intern, Smt. Hiraben Nanavati Institute of Management & Research for Women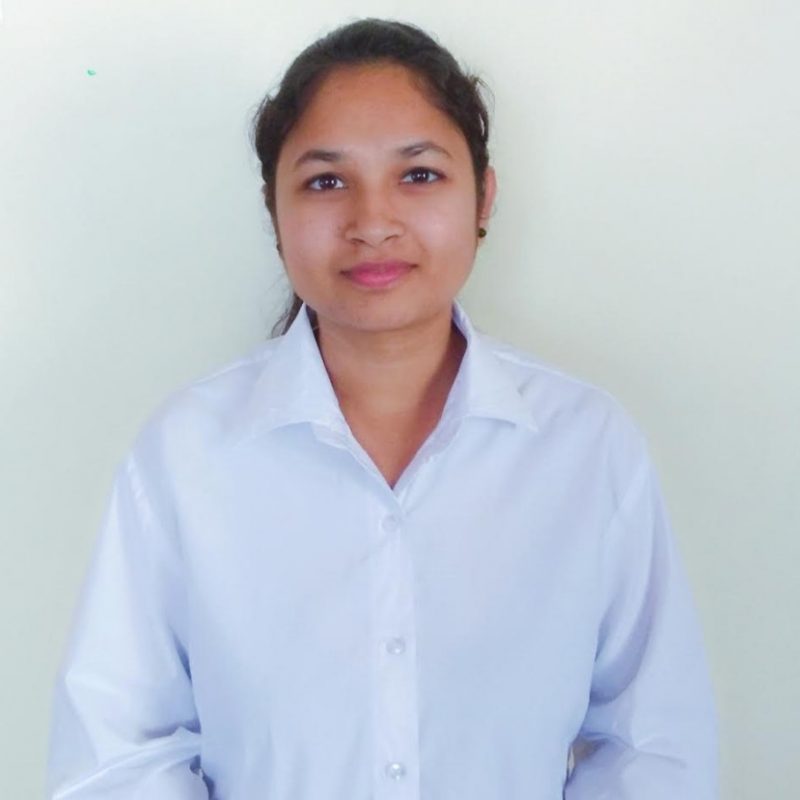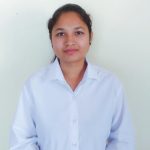 "My working experience with F and B Recipes was quite amazing. This was my first Internship as an HR intern. I got good exposure and thoroughly enjoyed the work. This is an amazing platform to start your career. It helped me polish my skills and knowledge. The environment is very friendly at F and B Recipes. Thanking the whole team of F and B Recipes!"
Pooja Mehra, HR Intern, Medicaps University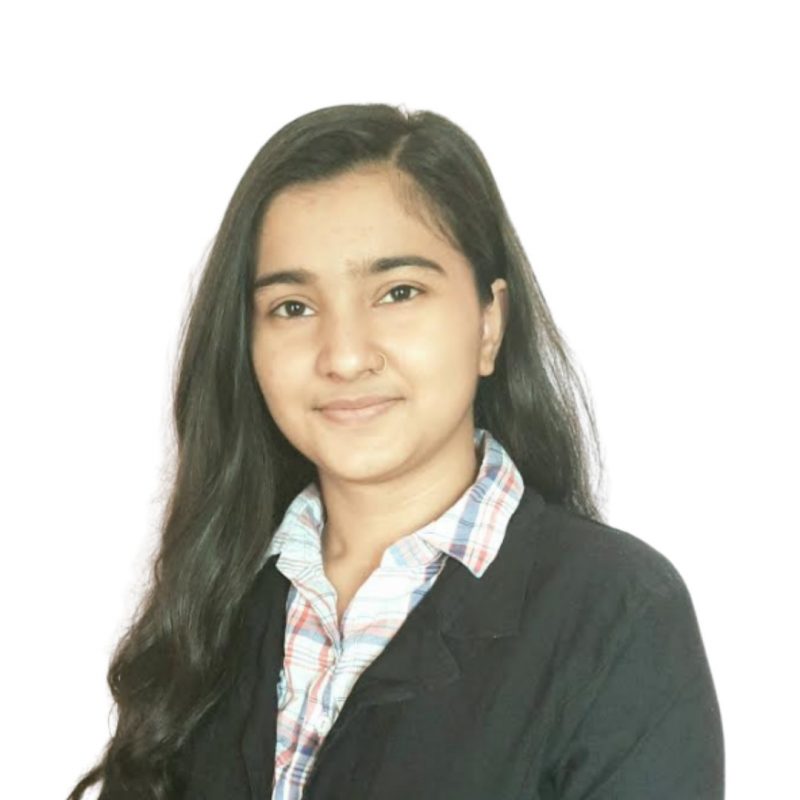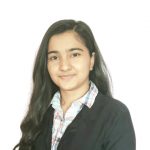 "Being part of the F and B Recipes as a Human Resource Intern was a really good experience as it was my first internship. I've been learning so many things that helped me improve and hone my skills. I'm thankful to F and B Recipes for providing me with such a great opportunity. I'm glad to be a part of this organisation and also working under Shristi ma'am was like learning something new and interesting every day. She was very understanding. Thanking you once again for giving me such a brilliant working and learning experience!"
Madhuri Shirke, Digital Marketing Intern, Medicaps University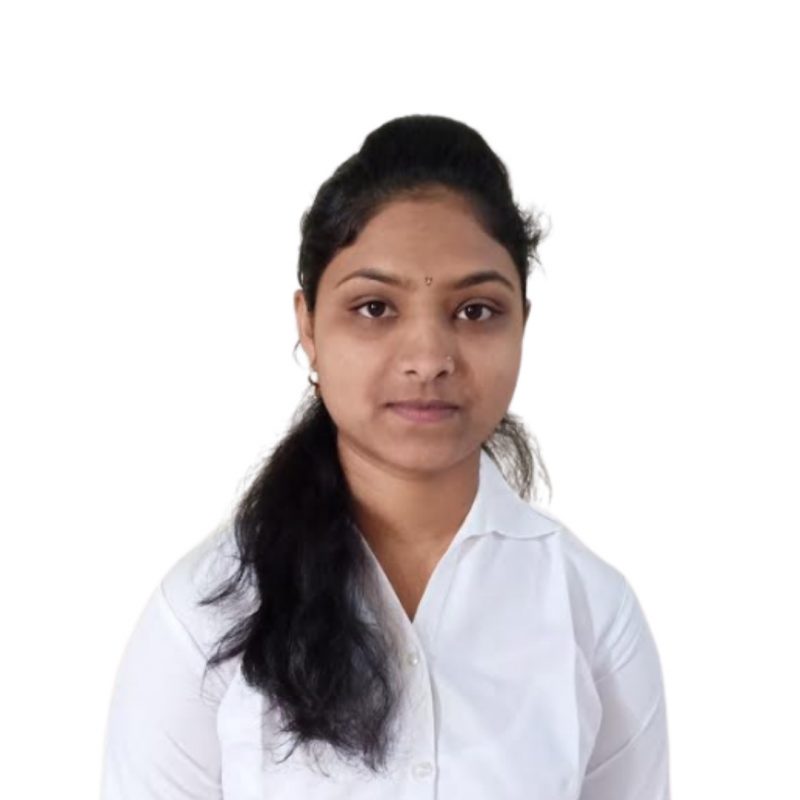 "I want to thank the entire team of FBR for giving me the opportunity to work with them. My internship with F and B Recipes was really nice. It helped me gain knowledge, improve my skills and confidence. As I was a first-year BBA student I was afraid of how the corporate world would be but, there Shristi ma'am and Shubhi ma'am were always there to help me. There were fun activities for us to have fun and get to know the whole team better. I really enjoyed them! I am so thankful for the experience which I got through the FBR team. I really learned a lot! Thank you!!!"
Khushi Tiwari, Digital Marketing Intern, Medicaps University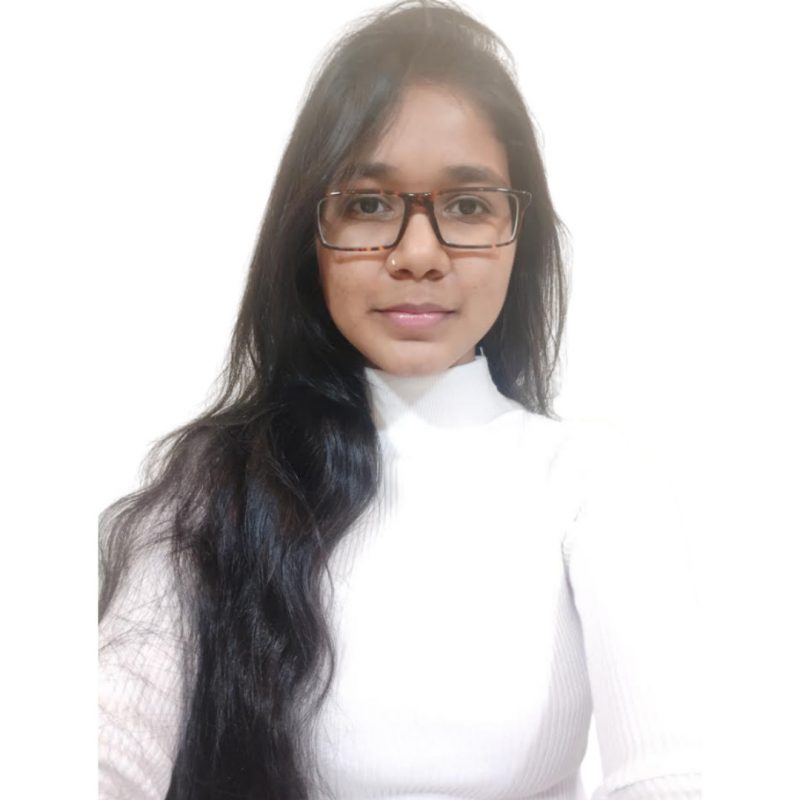 "I'm honoured to be part of F and B recipes. I want to thank everyone who cooperated and helped me throughout. I was the part of Digital marketing Department it was really fun and I learned so much from it. Thank you so much for selecting me and giving me this opportunity."
Nitya Jain, HR Intern, NMIMS Indore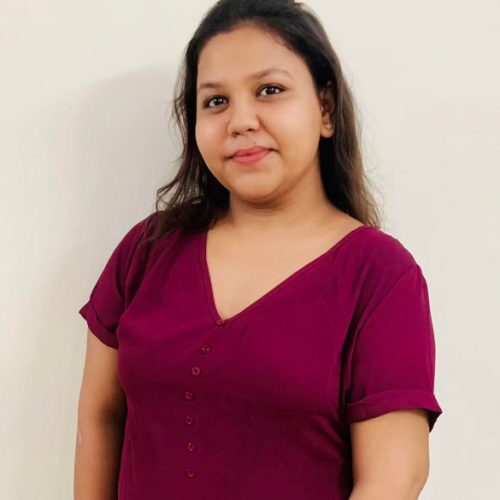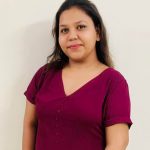 "My working experience with F and B Recipes was quite amazing. I got great exposure and enjoyed the work. Through this internship, I was able to know my strength and work on my weaknesses. I received valuable feedback from Shristi mam which would definitely help me in my career. Learning about new platforms was quite enjoyable and new to me. It was a different and nice experience working as an intern learning about the core activities of HR which are unknown in theoretical knowledge. Thanking the whole team of F and B Recipes!"
Sneha Shastre, Digital Marketing Intern, Smt. Hiraben Nanavati Institute of Management & Research for Women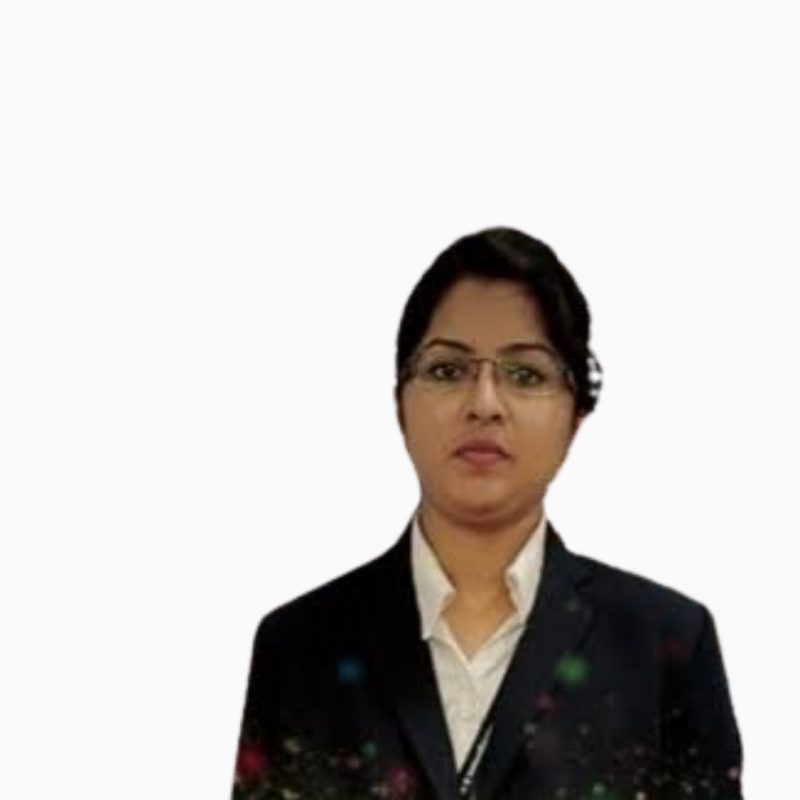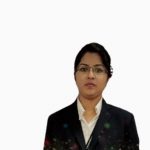 "I want to thank the team of FBR for giving me the opportunity. My Internship with F and B Recipes was great! This Internship helped me gain knowledge and improve my skills. I really learned a lot. The environment is very friendly at FBR. I thank Shubhi Ma'am who has mentored me throughout my Internship. Thank you, FBR!!"
Pooja Dange, HR Intern, Smt. Hiraben Nanavati Institute of Management & Research for Women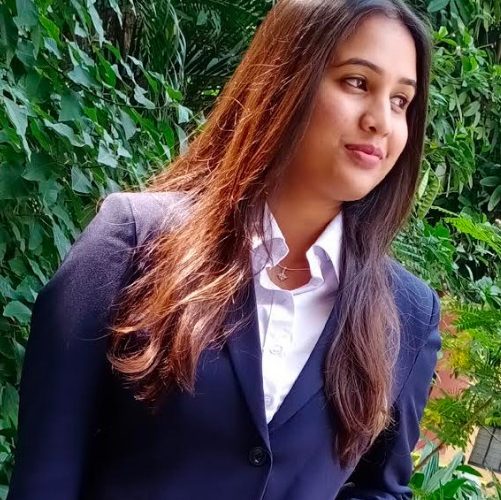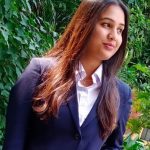 "I would like to F and B Recipes for giving me this opportunity. It was a great learning experience for me. I interacted with various officials and this gave me the confidence in dealing with various challenges that come in the corporate world. The team was always there to help me. Thank you Shristi Ma'am for this opportunity!"
Meghna Deshmukh, Digital Marketing Intern, Smt. Hiraben Nanavati Institute of Management & Research for Women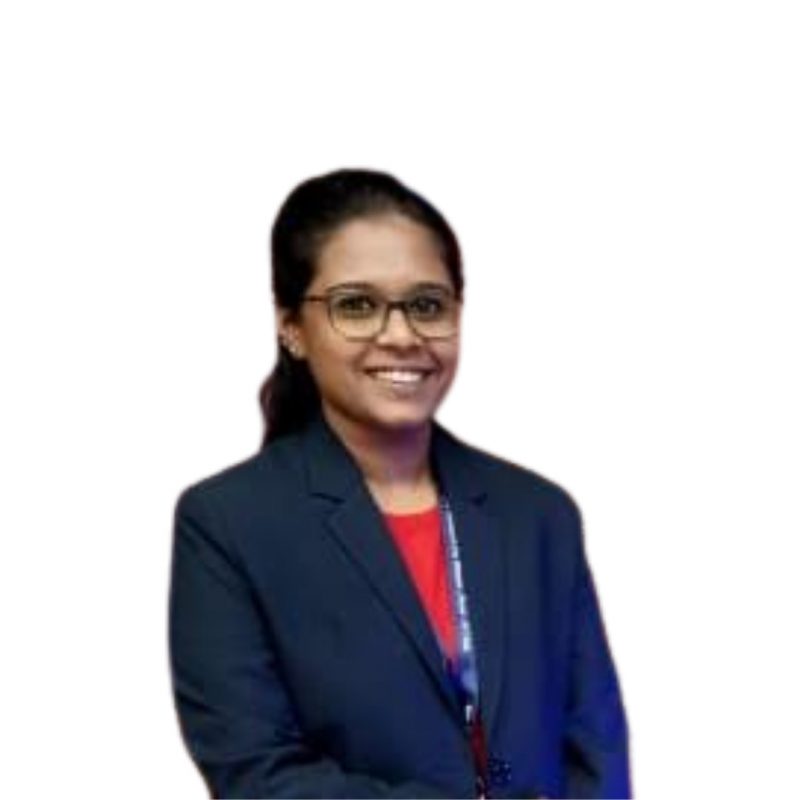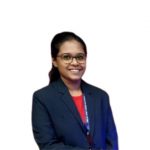 "My internship with F and B Recipes was great! I have developed many skills and have a much greater concept of what to expect after college. This internship has given me a greater understanding and given the opportunity to apply it to real-life situations. One of the greatest benefits that I have received is knowledge. I want to thank the team of FBR for giving me this opportunity!"
Vishakha Kanwar Rathore, Digital Marketing Intern, School of Commerce (DAVV)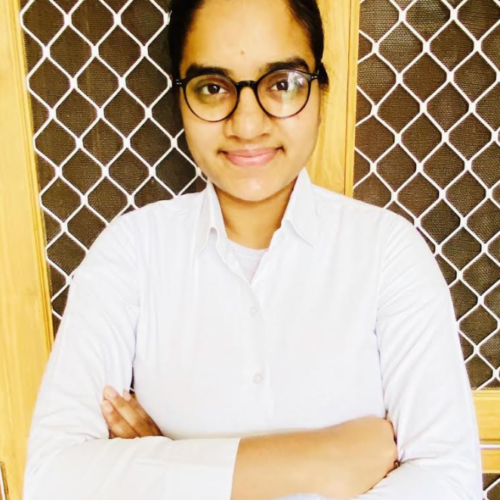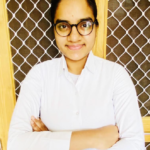 "Working with F and B Recipes was amazing. The team of F and B Recipes is so helpful and kind, I gained so much from this company while working with them. I want to thank the entire team for giving me this chance. I would recommend F and B Recipes to anyone who is looking to have knowledge about Digital Marketing and want to work with a good company. I really had an amazing experience. Thank you Shristi And Shubhi mam I wish you success and prosperity. Very pleased! Highly recommended!!!"
Pooja Chourasiya, Digital Marketing Intern, Sant Hirdaram Institute of Management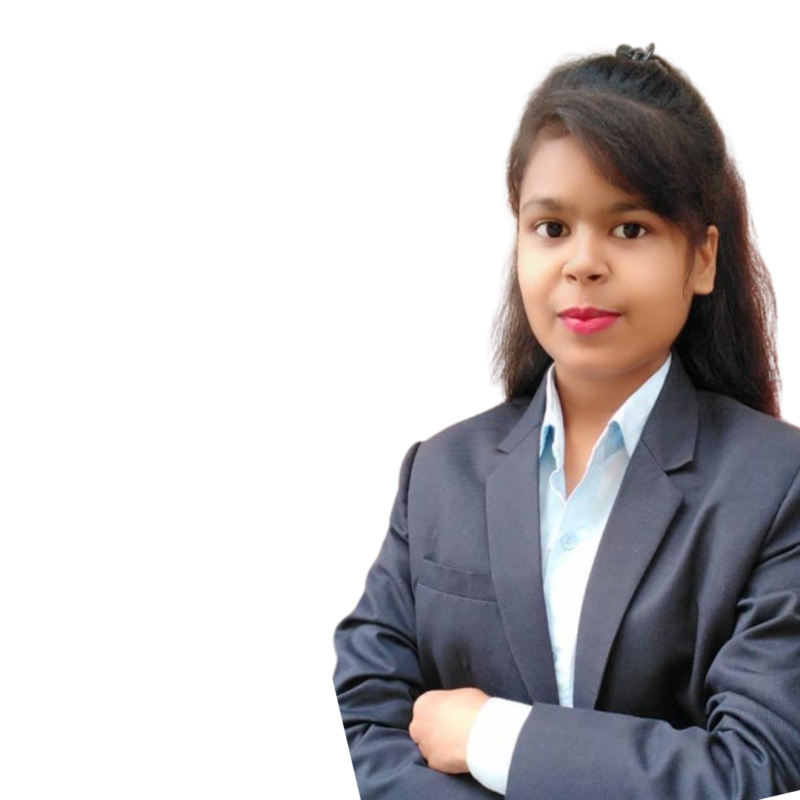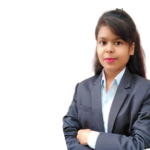 "I did my internship in the field of Digital Marketing for a period of 45 days. This internship helped me understand the basics of digital marketing and help some of the most common myths. I would love to enrol myself for another internship if I have the chance!"
Anjali Soni, HR Intern, Global Nature Care Sangathan's Group of Institutions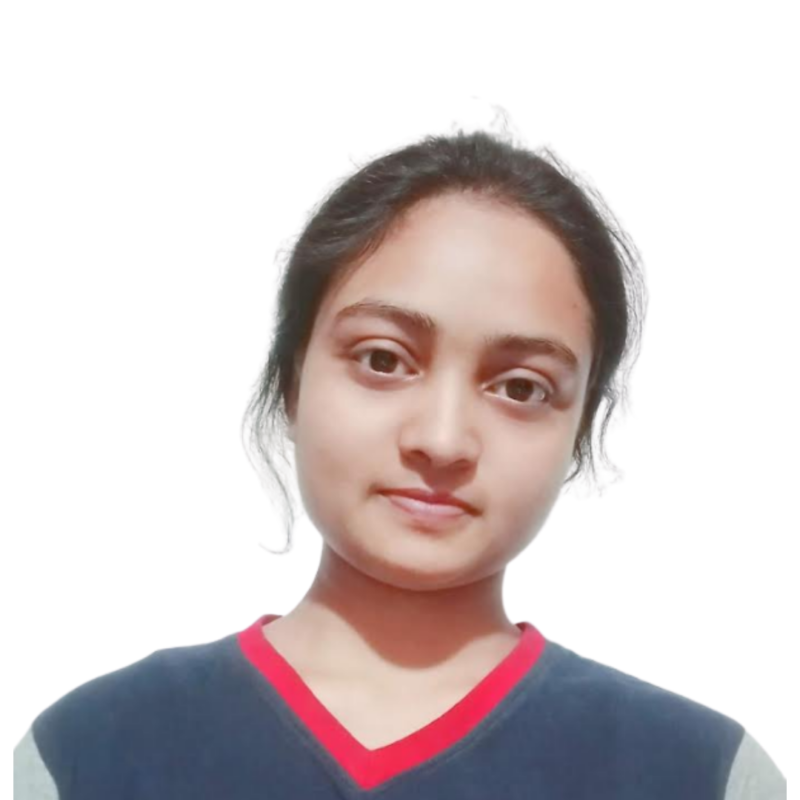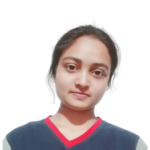 "Had a fabulous experience as an HR intern at F and B Recipes! Thank you for the opportunity. The work environment is great. Each and every individual work as a family member in the name of a team. I was guided and helped at each stumbling step. I gained practical knowledge in the field and learned to take responsibility for my work. The Saturday Fun Activity is something that I enjoyed the most. After a long week of work, the activity used to refresh us all and helped us to interact and know each other better. I thank Shristi ma'am and my colleagues for always being there whenever I needed them. Thank you again Team FBR!"
Neha Dangi, Digital Marketing Intern, Sant Hirdaram Institute of Management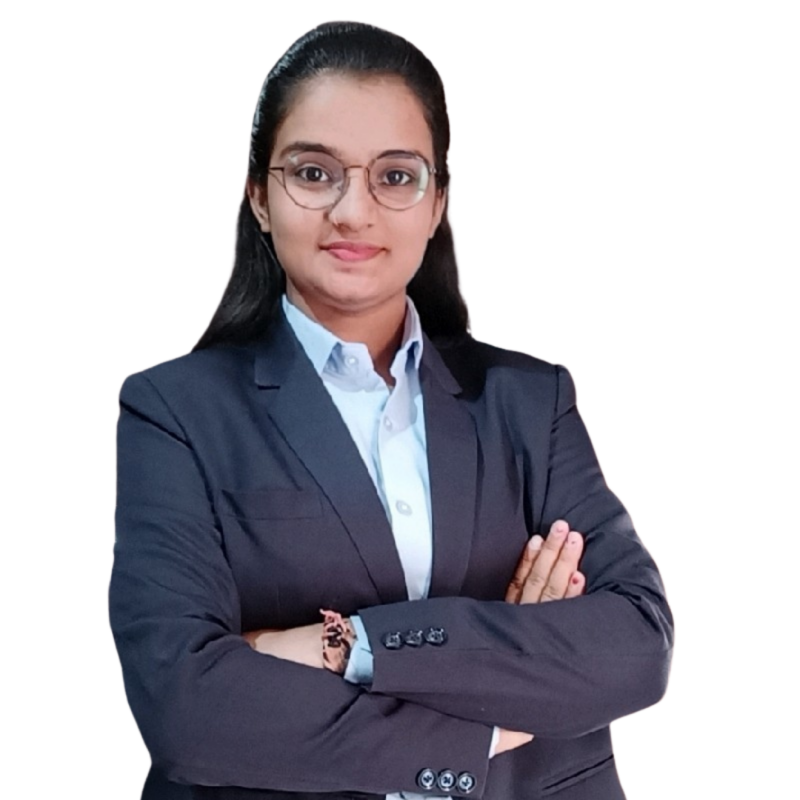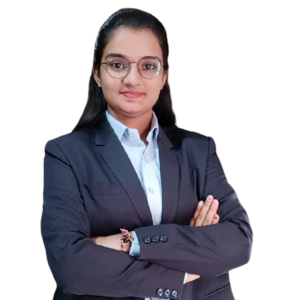 "My internship with F and B Recipes was nice. I enjoyed my internship during the last one and a half months and now have valuable experience with me. I know this will help when looking for internships and jobs. I wasn't so sure about the internship at the beginning, but now I am so happy that I did it! I want to thank the team of FBR and Shristi ma'am for giving me this incredible opportunity."
Kirti Rathore, Digital Marketing Intern, Sant Hirdaram Institute of Management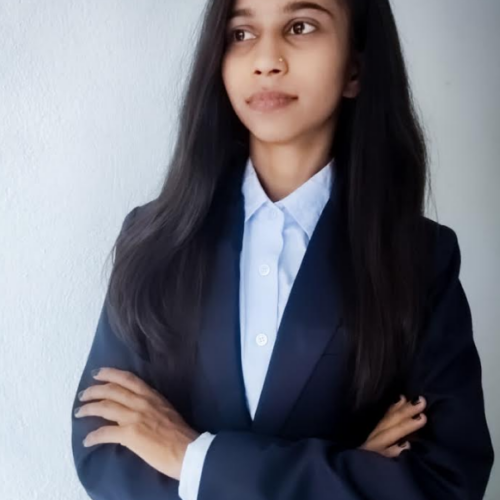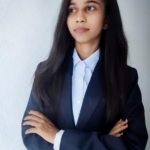 "I'm glad to say I chose F and B Recipes for my internship. My mentors were always available and approachable to answer my questions at any time. The other thing I LOVED was the fun activities that were conducted on Saturday, they were fun and helped us really get to know each other and brought us closer as a team!"
Gunjan Kumari, Digital Marketing Intern, BSA College of Engineering and Technology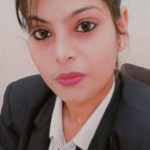 "First of all thank you for giving me this opportunity to intern at F and B Recipes. It was so exciting when I came to know that I was selected for the internship. Prior to this internship, I had very little interest in digital marketing but after understanding the concepts and honing my skills, I was intrigued and now I thoroughly enjoy it. I want to advance my career in the same field. This internship helped me a lot and mentors are also very friendly and supportive."
Aayushi Khandelwal, Digital Marketing Intern, Prestige Institute of Management and Research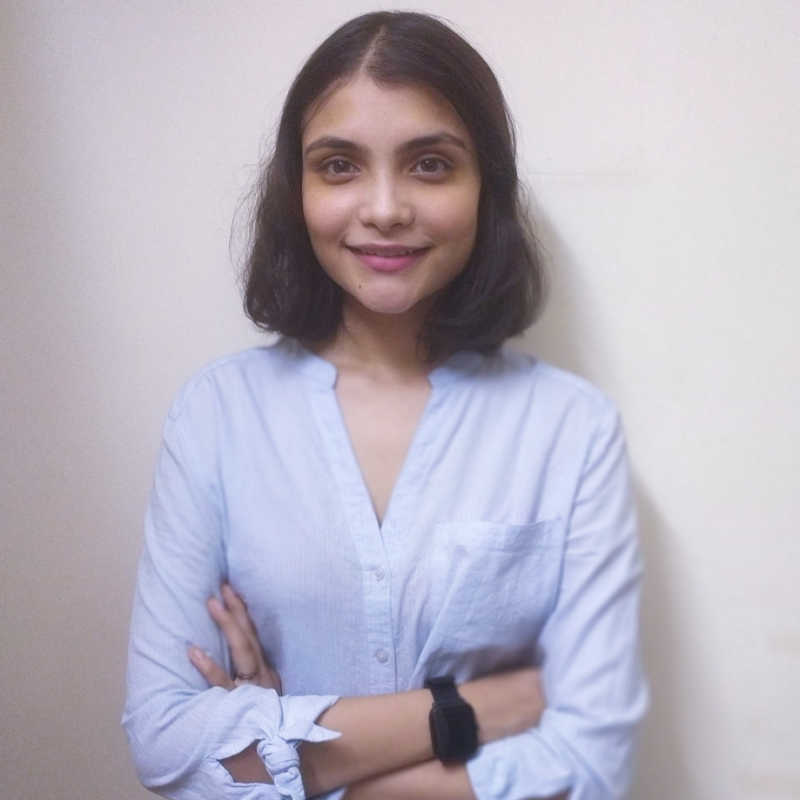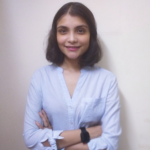 "I had always been sceptical about content writing, but trust me, Shristi ma'am actually gave me the confidence and support that I needed to start writing. She helped me explore all niches (which I actually didn't know about earlier). She taught me everything from scratch and guided me to write the content by providing me with the websites and tools that I needed to excel as a writer. I've learned a lot throughout the internship, and didn't know that content writing can be so amazing! I enjoyed every bit of writing, and I'm grateful to her for giving me this opportunity. This is the best internship I've ever had in my life!"
Deepshikha Singh, HR Intern, Institute of Management Studies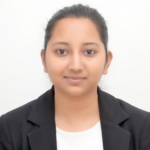 "I just wanted to share a quick note and say that these guys did a really good job. I'm glad I decided to work with them. Learnings from this company will be the most important base for my career."
Priya Mahi, HR Intern, Sant Hirdaram Institute of Management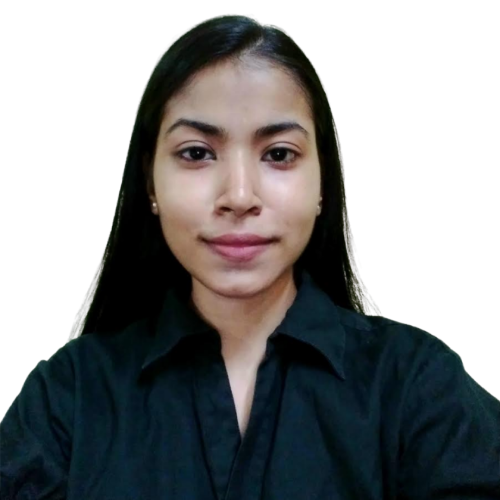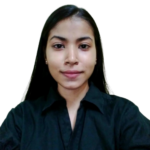 "The internship in F and B Recipes was a good experience. I feel that it has prepared me well for my professional career. This internship has given me a greater understanding of what it is I have learned in the classroom and given me the opportunity to apply it to real situations. I would like to thank F and B Recipes and their team for giving me this opportunity."
Ayushi Mande, HR Intern, Sant Hirdaram Institute of Management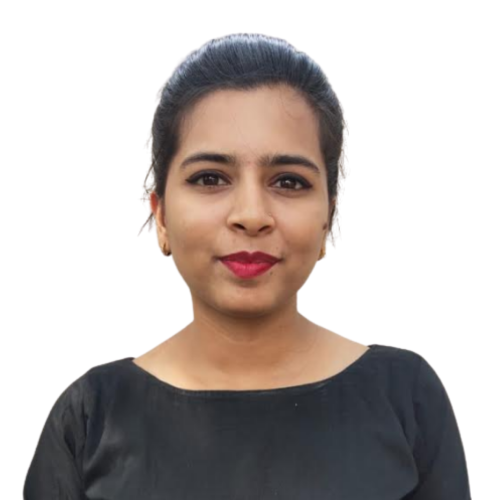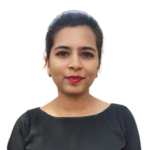 "Interning with FBR gave me the chance to see if what I'm studying is what I want to do with my degree by exposing me to what I will expect in the fields my degree will lead me to. This internship was a blessing to have."
Neha Lachmapure, Digital Marketing Intern, Megha Institute of Engineering and Technology for Women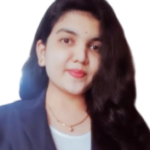 "First of all, I would like to thank F and B Recipes for giving me this amazing opportunity. It was a great experience working with the entire team of F and B recipes. As a beginner at each and every stage, they were there to teach and guide me properly and patiently. And at every task, I have learned something new and gained more knowledge. I would especially like to thank Shristi ma'am and Shubhi ma'am who were always there for me and helped me. During my exams time and with my college work also I managed as I had flexible timings. The best part is the weekend fun activities which are really amazing and helped me get to know my fellow team members better. Once again, thanks to the entire team for giving me this great opportunity and a great work experience. This internship has definitely helped me a lot, thank you!"
Preeti Singh, Digital Marketing Intern, Vindhya Institute of Management and Science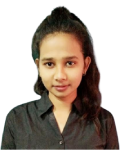 "My internship in F and B Recipes has given me the opportunity to see so much more about the Digital marketing field. During my internship, I learned about various tools and techniques of digital marketing. And I worked with the latest technology which helped me understand and gain self-confidence in my career. I really enjoyed working with Shristi ma'am and also with Shubhi ma'am. I have developed many skills and have a much greater concept of what to expect after college. My internship has given me a greater understanding of what this field is all about. One of the greatest benefits that I have received is the knowledge and how to interact with others. This internship has not only given me training about digital marketing but it has helped me achieve more than I thought I would ever be capable of. Saturday fun activities were something that I thoroughly enjoyed and will the most!"
Aanchal Sharma, Digital Marketing Intern, IMS Unison University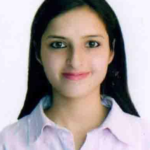 "Having the opportunity to intern for F and B Recipes was both highly rewarding and educational.  The team and my mentor were extremely helpful in introducing and explaining different aspects of digital marketing. With their guidance, I was able to get a hands-on experience of tasks like off-page SEO, brand promotion, sales and marketing. I had the fortune of learning a lot of digital skills from this internship as well as working with a fabulous group of people, which made my internship experience fun. Team F and B Recipes is passionate about its work. They genuinely want their employees and interns to enjoy their time while they work and leave no stone unturned to make that happen. Overall, I'm glad I chose FBR as the organisation to intern with. I thank Shristi Patni ma'am for teaching me not only work-related skills but also personal skills that will help me land a future job."
Vani Gupta, HR Intern, IMS Unison University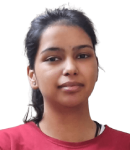 "This is Vani Gupta sharing my experience of working with F and B Recipes. It was a very delightful and knowledgeable experience, as I had the opportunity to work as an HR Intern with F and B Recipes. During my internship program, I was able to polish the following skills:
Contact and Lead generation by connecting to the placement department of various colleges/institutions.

Sourcing and Recruiting Interns

Conducting Telephonic and Virtual Interviews 

Being the first point of contact 

Provide training assistance to new joiners

Attendance and Database handling
It was a great journey here. I would like to extend my gratitude to Shristi Patni Ma'am for helping me throughout."
Purvi Puranik, Digital Marketing Intern, Indore Management Institute & Research Center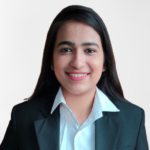 "I want to thank the FBR team for giving me this opportunity, I enjoyed my time at FBR. The internship was a worthwhile experience. During the internship my mentor was present and helpful and fully willing to answer my questions, providing a clear explanation. Also, I was actively involved in fun activities organized by the company. It has broadened my understanding of the Digital Marketing world. I feel that it has prepared me well for my professional career. If someone is interested to gain experience in working in Digital Marketing then FBR is the best place to go. I highly recommend the company for an internship!"
Rishika Rathore, Digital Marketing Intern, Shri Vaishnav Institute of Management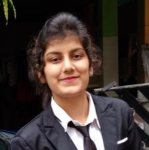 "My whole experience with F and B Recipes was good. I loved working with the team and Saturdays were the best part of the week because of the fun activity that we had every week. Also, whenever I had an issue with something my mentor guided me to solve everything. They also helped me understand which skills to hone and how to get placed with my dream organisation. :)"
Ashana Jain, Digital Marketing Intern, Indore Management Institute & Research Center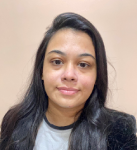 "I consider myself lucky for getting a chance to work with this amazing bunch of people who helped me understand what Digital Marketing is actually all about. I was able to understand the work that you need to put into making a company an actual brand and device strategies accordingly. I am grateful for everything they did for me and wish them all the best!"
Anupama Menon, HR Intern, Institute of Management Studies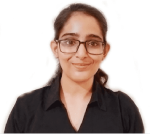 "I am glad that I grabbed the opportunity to work with F and B Recipes. I am thankful to the entire team of F and B for their constant support and guidance and also for giving me this opportunity to explore my field of interest."
Nikita Rathore, Digital Marketing Intern, Mohanlal Sukhadia University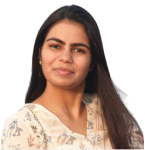 "For my first internship, this experience has been nothing short of extraordinary! From everything that I learned as a digital marketing intern to the brilliant people, I have met virtually, being a part of F and B Recipes marked a defining chapter in my career. I am immensely grateful and thankful to my mentor and company's head Shristi Patni and my fellow interns for their help in setting me up for success, not only for the summer but for the rest of my professional career."
Priyanka, HR Intern, Army Institute of Management & Technology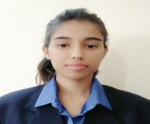 "First of all, I want to thank you for giving me this opportunity to be a part of your team. I'm very glad that I have learnt a lot from you and your team. It was my pleasure to work with you and there's a lot of improvement I'm observing in my skills while working with you, I have gained a lot of confidence, interpersonal skills, knowledge, and gained 2 months of experience as an HR intern of your organization. I have also learnt how to conduct myself in a more decent, polite and formal way. At last, I just want to thank you for believing in me and motivating me."
Ishikaa Surana, Digital Marketing Intern, Maitreyi College University Of Delhi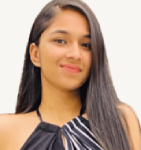 "Working in F and B Recipes as a Digital Marketer has given me immense exposure and diverse knowledge about the digital world. From Email Marketing to Referral Marketing, the tasks given to me helped me learn different ways of digital marketing. Initially, I was asked to post every day on various social media platforms and then I used to contact different websites. Selling products and making reels also broadened my horizon. Also to refresh our minds and motivate us, fun sessions were kept every Saturday. To conclude this internship helped me enhance my skills and pushed me to work harder."
Shanu Mishra, Digital Marketing Intern, International School of Informatics & Management (IIIM)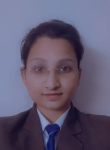 "I am very grateful to the entire team of F and B Recipes, Shristi ma'am and Aayushi ma'am for guiding me and making me understand what digital marketing is all about. The entire journey of the internship was challenging and enthusiastic, got to know about a lot of new things enough to help me learn new aspects of digital marketing. I learnt the one most important thing is you have to be passionate about your work. The entire team is full of enthusiasm and determination. They inspired me a lot!"
Khushbu Sharma, Digital Marketing Intern, International School of Informatics & Management (IIIM)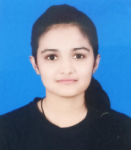 "As the digital marketing intern of F and B Recipes, my experience was something that I will cherish for a long time. While doing this internship, I was able to learn about the value of teamwork and cooperation. The support and guidance from the mentors helped me in enhancing my skills and knowledge practically as a digital marketer. I would like to thank F and B Recipes team for this internship opportunity, it was definitely worth the time and effort."
Mahekdeep Kaur, Digital Marketing Intern, International School of Informatics & Management (IIIM)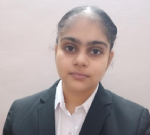 "My experience at F and B Recipes has been a worthwhile experience. I'm grateful for the mentorship that I've received."
Laveena Ahuja, Digital Marketing Intern, International School of Informatics & Management (IIIM)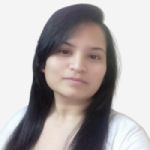 "I loved working in the company. I learnt something new every day and had the chance to improve my skills. The things I have learned at FBR will definitely help me in future. Thank you to the entire team for making my internship such a fun time."
Tenzin Chunying, HR Intern, Acharya Institute of Technology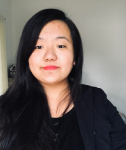 "After a month in the organization, I can say that it's been a great learning experience. FBR is one of the most promising companies and they treat the interns like family. I had the chance to work on my communication skills and gain confidence, two major qualities an HR must possess. I've learnt to appreciate the challenges that come my way and have become more solution-oriented. Thank you for giving me this opportunity!"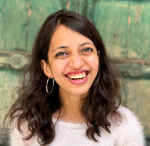 "When I first joined FBR, I had no knowledge of what content writing was all about. I completed my 90-days internship a little while ago and can confidently say that it was a fabulous internship. I understood what On-Page SEO means, how to create attractive headlines, how to write informative articles and how to keep the reader engaged. Throughout my internship, I had opportunities to build my portfolio that will help me establish myself as a freelance content writer. Thank you, Shristi ma'am, for all your guidance!"
Shyambhavi Tripathi, Digital Marketing Intern, Rajarshi School of Management and Technology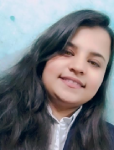 "Being a part of the F and B Recipes really good experience. It was my first internship and my experience was amazing! Being an intern at F and B Recipe was one of the best decisions I've ever made. I want to thank the entire team for giving me the opportunity to work with them. I learned so many things from this company. It was an experience of teamwork, joy and exchanging knowledge. At last. I just want to thank them for believing in me and motivating me."
Sakshi Deshpande, HR Intern, Smt. Hiraben Nanavati Institute of Management & Research for Women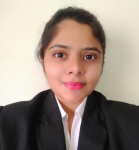 "I have done an HR internship at FBR and my experience was incredible! I am thankful to the entire team of F and B Recipes for cooperating with me and supporting me. I have developed communication skills, writing skills, leadership skills and whatnot! My journey at FBR was very smoother and better than my entire MBA curriculum."
Dipti Balsekar, HR Intern, Smt. Hiraben Nanavati institute of Management and Research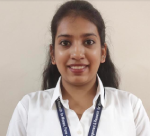 "I just wanted to share a quick note and let you know that, I'm glad I decided to work here! It's really great platform to improve your skill and confidence. I joined as an HR intern and have learnt everything starting from onboarding to the off-boarding process, maintaining documents, attendance and so on. Also, I get knowledge about different fields such as digital marketing. When we start recruiting candidates, I got to know a thorough understanding of their fields that I didn't have earlier. My overall experience in F and B recipes was beautiful! Thank you, team FBR!"
Saniya Nahar, HR Intern, Smt. Hiraben Nanavati institute of Management and Research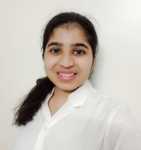 "I had a good experience and got to learn new things that helped me boost my confidence in every aspect of this field. "
Shriya Karnail Singh, Digital Marketing Intern, S.K. College of Science and Commerce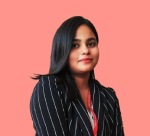 "Shriya this side! I am happy to say that this is my first internship that I want to complete successfully. As a Digital Marketing intern, I would suggest that F and B recipes is the ONE! It taught me not to quit so easily and I am grateful to Shristi ma'am and Nikita ma'am for making it possible for me. I have learned a lot about different procedures in different situations under Digital Marketing. I got to learn about different recipes through the website www.fandbrecipes.com. I must say that the internship has made me much stronger to face the world of opportunities. Also, I started writing blogs after I joined FBR. What growth!!"
Saroj Chauhan, Digital Marketing Intern, Garden City University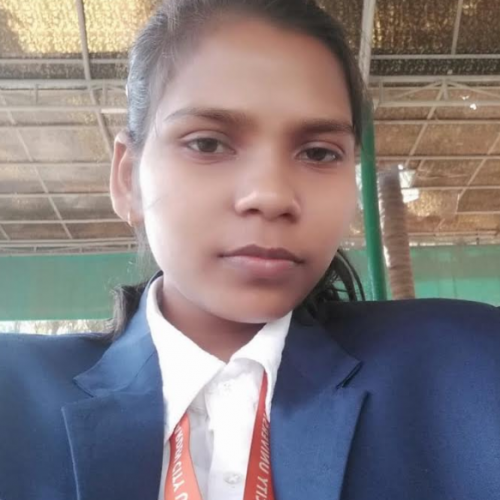 "I am very happy that I have completed my first internship at F and B Recipes as a digital marketing intern. During the course of my internship, the three months that I have been at Marketing have truly been amazing. As a digital marketing intern, I would like to say I have learnt lots of things during this internship with tips and tricks. I look forward to using the things I have learned at FBR and gaining more experience in the future."
Pratiksha Naik, Digital Marketing Intern, S.K Tilak College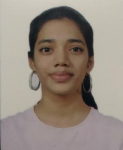 "I want to thank the whole team of F and B recipes who taught me a lot in this Digital Marketing field as a fresher intern, I thoroughly enjoyed my internship and now have very valuable experience in Digital Marketing. I especially loved to work with Nikta Ma'am and Shristi Ma'am who supported me in my difficult tasks."
Priyanka A., Digital Marketing Intern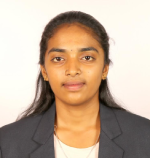 "My internship with F and B Recipes was great! got very good exposure at F and B Recipes. I received hands-on training that helped me tackle a lot of problems. The internship was flexible and challenging enough to help me learn new aspects of digital marketing. This is an amazing platform to start your career. I am feeling so proud for being worked with F and B Recipes and also for the support that I have gotten from my mentor in every problem I have faced. I am very thankful for being part of this company."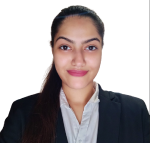 "I wanted to kickstart my career in digital marketing and had the brilliant opportunity with F and B Recipes. Started with a 3-month internship and now getting hired by the Team FBR has been overwhelming. My working experience till now has been great. What made me continue working here is the flexible working environment and everyday tasks. Also, the fun activities on the weekends are so lively. It's a great platform where you learn and work from home and engage with different co-workers. Once you start working then there's no looking back as the experience and knowledge you get just keep on adding. I'm excited for my journey ahead with F and B Recipes."
Urmeet Singh, HR Intern, NMIMS NGASCE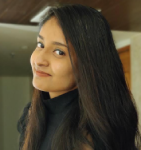 "I want to thank the team for accepting my application. I have learned all the basics of HR and am proud to say that I've now been offered a full-time opportunity as the HR at F and B Recipes. Thank you for helping me achieve my goals and supporting me!"
Paridhi Maheshwari, Content Writing Intern, Symbiosis Centre for Media and Communication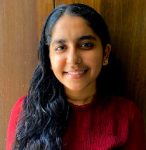 "I joined FBR recipes during my internship period at college. Despite it being work from home, I felt welcomed into the work environment. I looked forward to working and researching different topics daily along with attending the fun game sessions every Saturday afternoon. During my short time here, I definitely learnt a lot about writing for the web as well as the art of editing articles well."
Kashish Paliwal, HR Intern, Symbiosis University of Applied Sciences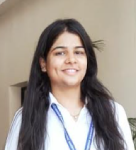 "My working experience with F and B Recipes was really great. I have learned so many new things here under the guidance of Shristi ma'am and Urmeet ma'am they both are really good they teach me each and everything. Thank you for giving me the opportunity. I am really grateful. The environment is very friendly at FBR. Once again I want to thank them for giving me this opportunity!"
Deepti Singh, Digital Marketing Intern, SHEAT College of Engineering and Technology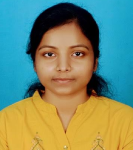 "I want to thank F and B Recipes for allowing me to be their Digital Marketing Intern. I got a good knowledge of Off-page SEO, social media post creation and tools to use to enhance your overall digital marketing strategy. This internship has helped me to improve my skills and knowledge. I really learned a lot. Thanking the whole team of F and B Recipes!"
Tejashri Bane, Digital Marketing Intern, University of Mumbai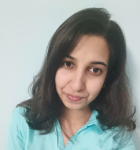 "It's been 3 months and I cannot define how much I feel mesmerised working with such an excited and enthused team. Shriya ma'am and Shristi ma'am showed us the right path and guidance that's why we were able to do this internship without any worry and I have learned a lot of new things in a few days. I am glad to share with you that this internship is turning into one of the best of my entire career. I will lastly thank F and B Recipes for giving me a such wonderful opportunity where I can share my thoughts freely."
Taniya Soni, Digital Marketing Intern, Institute for Future Education Entrepreneurship and Leadership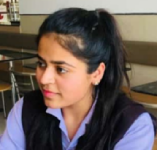 "My internship experience was wonderful. I had a good mentor who was not only patient but also very supportive. The entire team was very cooperative and friendly. Thank you, team FBR!"
Zainab Kheti, Digital Marketing Intern, Gujarat Technological University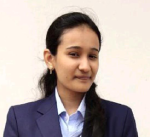 "I appreciate the efforts made by my mentor and the F and B Recipes team to guide me in each and every task of digital marketing. It was my first corporate life experience which gave me so much learning. I think this company is good to launch your career as an intern."
Sunaina Nayak, Digital Marketing Intern, Jain University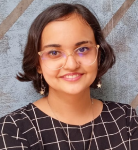 "Working at FBR with their team was a phenomenal experience! My mentors Shristi ma'am and Shriya ma'am answered every question I had time and time again and were very patient during my whole learning process. They gave me the attention I needed as an intern and ensured that I worked well without considering anything a burden. In addition to all this, the flexible timings made managing college and work a breeze. This has truly been a very memorable journey for me."
Eshe Gandhi, Digital Marketing Intern, Jain University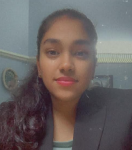 "I learned a lot as a fresher in FBR. It was a really great experience. I also got a lot of practical knowledge about digital marketing and even understood that digital marketing is not only about social media but there are many other aspects to it. Thank you, FBR for this opportunity!"
Sindhu Inavolu, HR Intern, Institute of Public Enterprise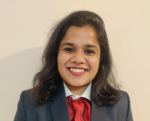 "Firstly, my heartfelt thanks to the team, F and B Recipes. It was absolutely amazing working with such a wonderful team. I've definitely learnt new things. My journey with the company has been a great learning experience. Thank you so much for investing in me. I'm grateful I got to learn from such a team as this."
Sharada Sharu, HR Intern, Graduate School of Management Studies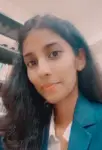 "I'm glad to get an opportunity to work with you and have learned skills that will help me in the future. Thank you for me guiding and helping out with all the different situations that occur. As an HR intern, I learned so many things to guide my future. Thank you to my mentors for always helping me out."
Shrutali Deo, Digital Marketing Intern, Priyadarshini Lokmanya Tilak Institute Of Management Studies and Research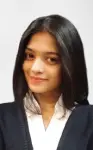 "I always wanted to work at a firm which goes with culinary and digital marketing. I got to know about FandB recipes and I immediately knew I had to join this! As I joined, I had an amazing experience. Being a fresher, there were many things to learn. I cannot quantify the number of skills that I gained during my internship, I thank all of the people who helped me during my internship. Cheers to working at FBR!"
Balaka Divya, Digital Marketing Intern, MITS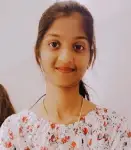 "The best thing is it is work from home, and the work culture is so friendly and comfortable. Nothing to dislike about this Company. Humble mentors, open to learning and convenient work environment. Working on sharing content on social media, working on creating backlinks, working on email outreach and creating content (articles/blogs)was really interesting and amazing. F and B Recipes is a leading food and wellness blog in India. Really proud to take part in this reputed company and also work as an intern!"
Tinu Franklin, Digital Marketing Intern, M.O.P Vaishnav College for Women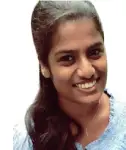 "My 60 days journey with F and B Recipes as an Intern has been an eye opener. And I couldn't thank you enough for this splendid opportunity. Being a total novice in digital marketing, this program helped me gain practical knowledge in off-Page SEO, Link Building, E-Mail, Content and Social Media Marketing and gave shape to my skills. Kudos to the entire team of F and B recipes – who made it possible for me with their immense support, patience and guidance throughout the program."
Bhumika P, Digital Marketing Intern, The Oxford College of Management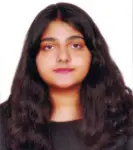 "To be honest, I applied for the role just to explore Digital Marketing. But once I had to attend the interview, I did my research about the company. When I read about the company I was taken aback by the work that they have done. That decision I made on that day was the best I feel. I have learnt a lot of values, right from responding to somebody's doubts to helping us learn things in the best way. The activities on the weekend were such a refreshing experience. F and B Recipes has truly made me inculcate a lot of knowledge about how Digital Marketing can influence people. This will surely help me get a better opportunity for my further career. Applause to my mentors for their patience. I'm glad that I am taking good lessons and memories back with me. Thanks to Shristi Ma'am for this opportunity. Also not to miss, I personally loved most of the recipes on the F and B Recipes blog!"
Shwetha Gowda, Digital Marketing Intern, The Oxford College of Management
"My internship at F and B Recipes was good and interesting. All my mentors guided me well and helped me to complete the task at any given time. At starting it was a little tricky but, after some days of experience, it was fun and interesting to do work with our team. Thanks to all my mentors for guiding me. Gained much Knowledge about marketing. I am happy that I was part of this company. Once again thank you to the entire F and B Recipes team for giving me this opportunity."
Arti Shrotriya, Social Media Marketing Intern, ITM Business School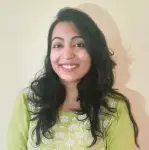 "I want to thank the team of F and B Recipes. By working with them I got a chance to learn new skills and concepts of social media marketing and I know this will help me in future. I started generating interest in this area now and I am doing well. I got to know that I am creative and I can do well. I was constantly guided by my mentors and they are very helpful. My experience of working with F and B recipes was a great journey towards learning."
Mahima Jain, Digital Marketing Intern, ITM Business School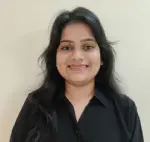 "My exposure at F and B Recipes was excellent. My instruction was conducted online, which enabled me to solve several issues. My mentors were literally only a phone call away!
I've now mastered email drafting and search engine optimization. Shriya ma'am and Shristi ma'am are very helpful and always give me suggestions for what has to be done. I wish them luck and will suggest to everyone interested to study digital marketing and have an amazing experience."
Sakshi Aagal, Digital Marketing Intern, ITM Business School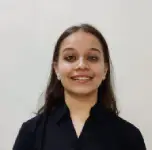 "My experience working with F and B recipes was enlightening. It was a great internship that helped me learn new things. I mastered off-page SEO and guest posting, which will be helpful for my future career. The team continuously coached and guided me. As I say goodbye to the team, I'm grateful for the guidance and support I've received, which will be useful in the future. Finally, I want to thank the entire FBR crew."
Anu Kumari, Digital Marketing Intern, ITM Business School

"Nothing could be better than working for F and B Recipes during my college days. The past few days, it has provided me with immense learning in the area of digital marketing especially in the field of Off-Page SEO. The focus of the project was on bringing more traffic and extending the reach of the company's website. It also taught me how to deal with corporate work culture while being a student. I am thankful to my mentors who have supported me in this learning curve and appreciate the opportunity provided to me."
Nisha Mewada, HR Intern, Sant Hirdaram Institute of Management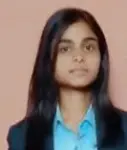 "It's great to work with Fand B Recipes. I got to learn a lot about the respective field, trainers helped me in learning from the basics. I used to make a lot of mistakes at the beginning of my internship which made me nervous, but my seniors are always there to help me. I had a good learning experience with F and B Recipes. I am glad to be a part of this wonderful company."
Monisha Mona, HR Intern, Ms Ramaiah College Of Arts Science and Commerce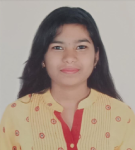 "I was able to learn about HR in a friendly and inviting setting during my internship. I developed improved time management and digital platform communication skills.
The Saturday activities helped me feel more confident in myself. I sincerely appreciate you providing me with this chance and assisting me on this incredible path. My first internship taught me a lot of things and it has helped me so much."
Alsaba Khan, Digital Marketing Intern, University of Kota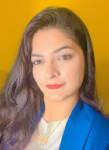 "I want to thank the entire team for giving me this wonderful and great experience to work with them. It was an experience of joy, teamwork and building skill sets and enhancing knowledge about digital marketing. My mentor is also very supportive and sweet in nature she helped me at each and every step during the internship. The environment of FBR is very friendly. Thanks to Shristi Ma'am for giving me this amazing opportunity to work with the whole team of F and B Recipes."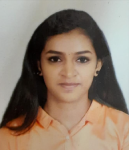 "It was a great experience working as an HR Intern at F and B Recipes as it was the first successful step in building my career. The learning experience from Shristi ma'am was great as she was very professional. Thanks to F and B Recipes for having me on their journey."