Pomfret Recipes for True Bengalis
If you're a true Bengali, your love for fish fries and fish curries is eternal. Here are 3 Pomfret recipes Bengali style that will transport you back to your city.
Sasni Machchi
This is our version of one of the most famous Parsi recipes for fish. The subtle and unusual blending of flavours makes it a special recipe indeed.
Serves: 4
Cooking time: 40-45 minutes
Ingredients: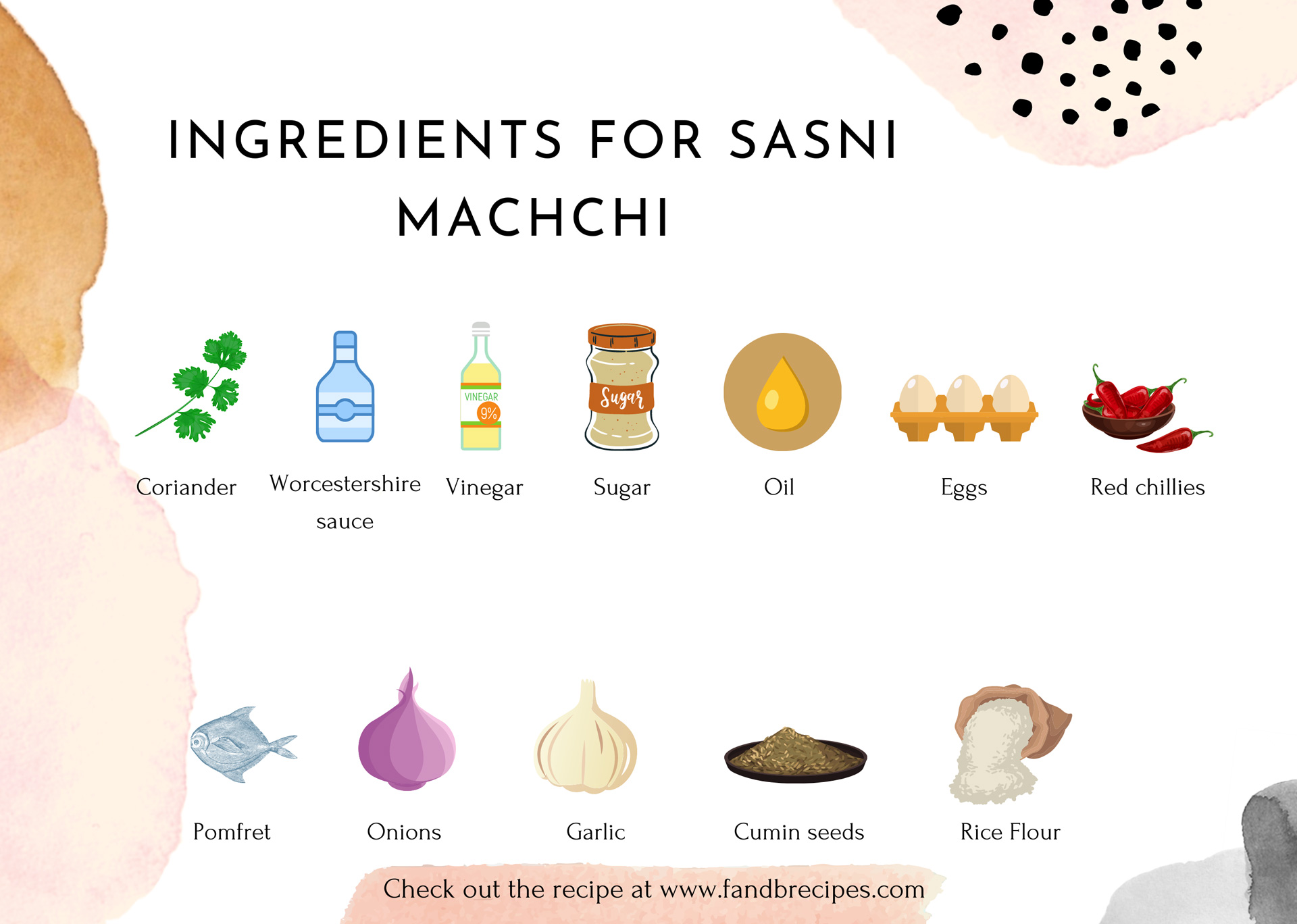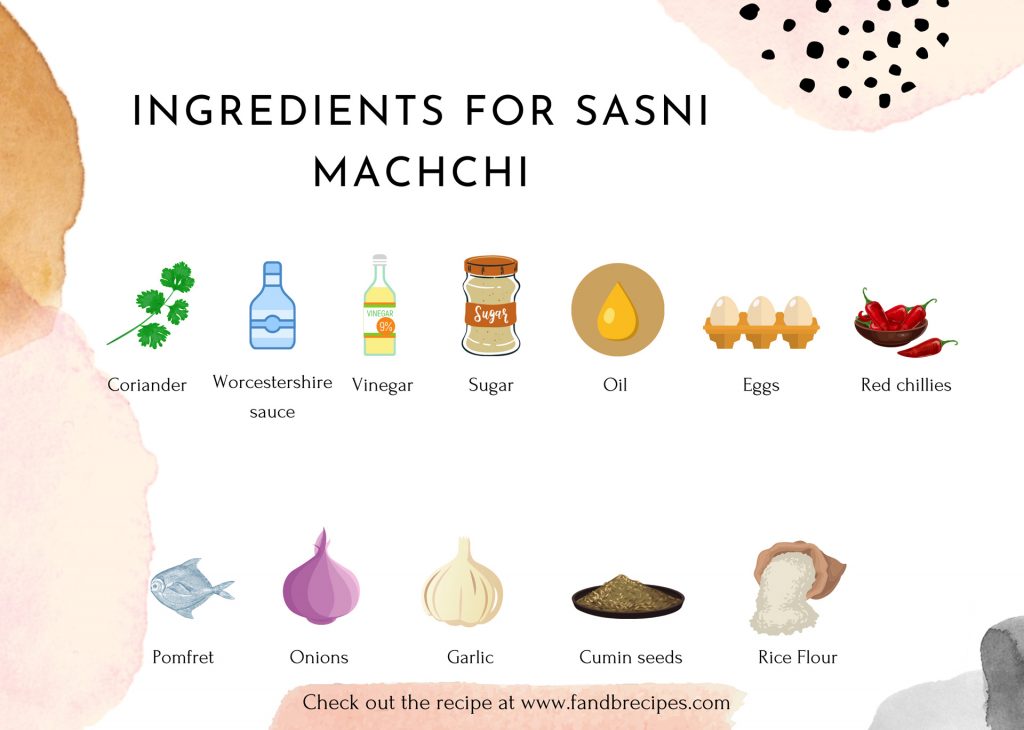 A small bunch of coriander leaves, finely chopped
¼ cup Worcestershire sauce
¾ cup vinegar
2 tsp sugar
2 eggs
1 tsp rice flour
1 kg pomfret**, sliced or chopped
2 onions, finely chopped
2 tbsp oil
8 cloves garlic
1 tbsp cumin seeds
4 red chillies
Directions:
In a mixer, grind garlic, cumin and chillies to a fine paste.

In a pressure pan, heat oil and saute the onions until light brown. Add the ground paste and fry till the mixture looks reddish. 

Add fish and saute. Stir in two cups of water. Let it simmer for 15-20 minutes until the fish is done. 

Mix rice flour with a little water to make a smooth paste. Add it to the pan and stir well to ensure no lumps are formed. 

Beat Worcestershire sauce, vinegar, sugar and eggs in a bowl. Lower the heat and add this mixture. Do not stir, just tilt the pan slightly and gently to mix. Remove from heat after a few minutes.

Garnish with finely chopped coriander leaves before serving.
**Any fish of your choice can also be used.
Konkani Machchi
Combining ease with taste, this superb recipe captures the flavours of Maharashtra perfectly. 
Serves: 6
Cooking time: 40-45 minutes
Ingredients: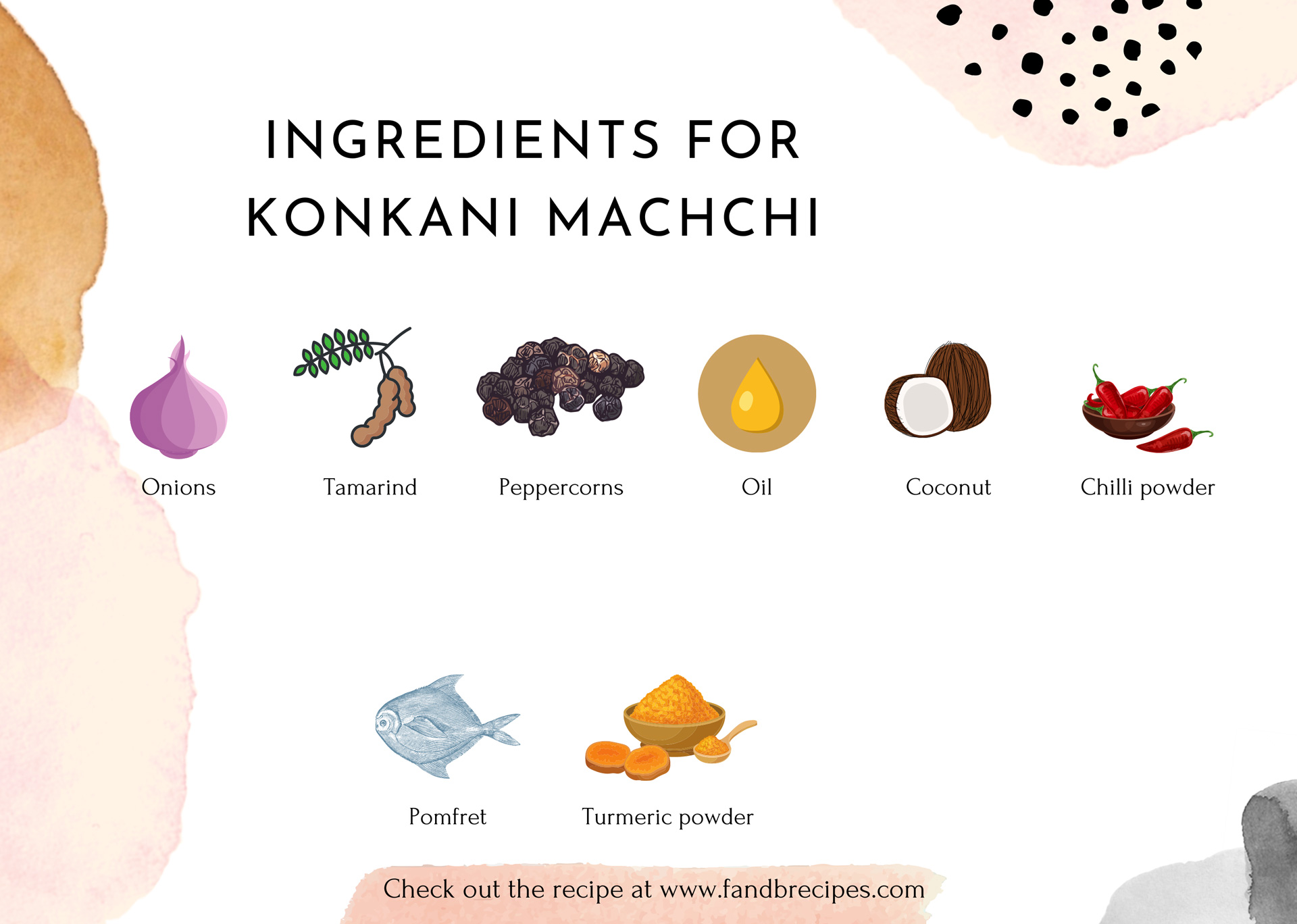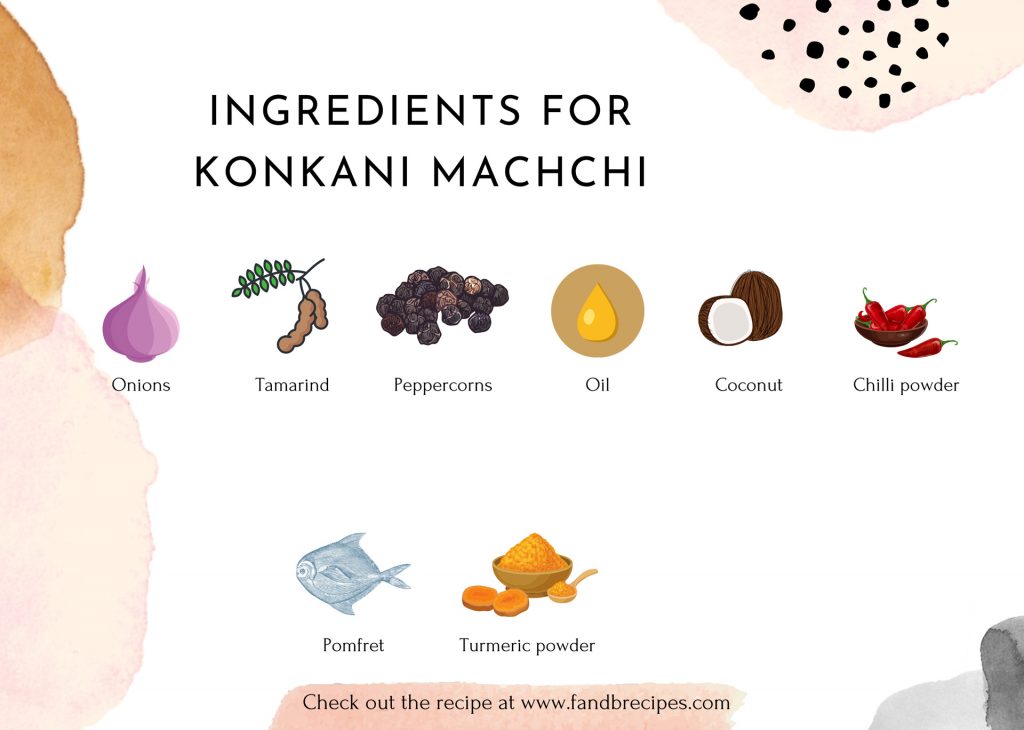 2 tsp chilli powder
5 tbsp oil
1 tbsp tamarind
1 onion, roughly chopped + 2 onions, finely chopped
6 peppercorns
½ coconut
½ tsp turmeric powder
750 g pomfret, cleaned and sliced
Directions:
Over each fish slice, rub a little salt and turmeric. Keep aside for 15 minutes. 

In a grinder, add roughly chopped onions, peppercorns, and coconut (broken into small pieces). Add tamarind pulp after sieving. Grind to a smooth paste. 

Heat the oil in a pressure pan. Lightly fry the fish in it until it is light brown all over. Don't over fry the fish to avoid the fish breaking up. Remove fish from the oil.

In the same oil (there should be about 3 tablespoons), add finely chopped onions. As the onions start to get flecks of brown, pour in ground coconut-tamarind paste. Cook for about 3 minutes. 

Add the fish and coat gently with spices and cook adding salt and chilli powder if needed. Add a little water if required and cook till the fish is completely tender and gravy is thick.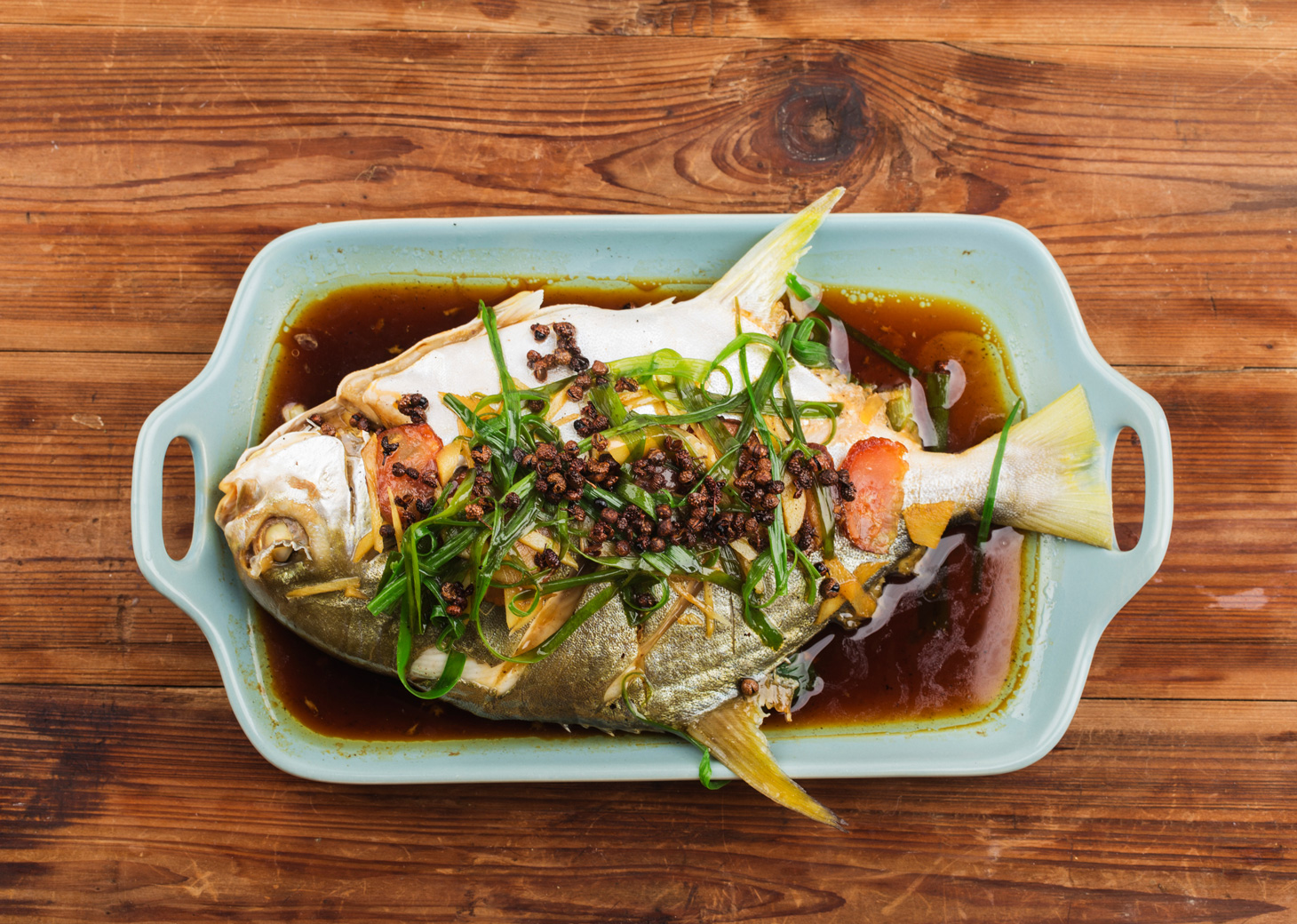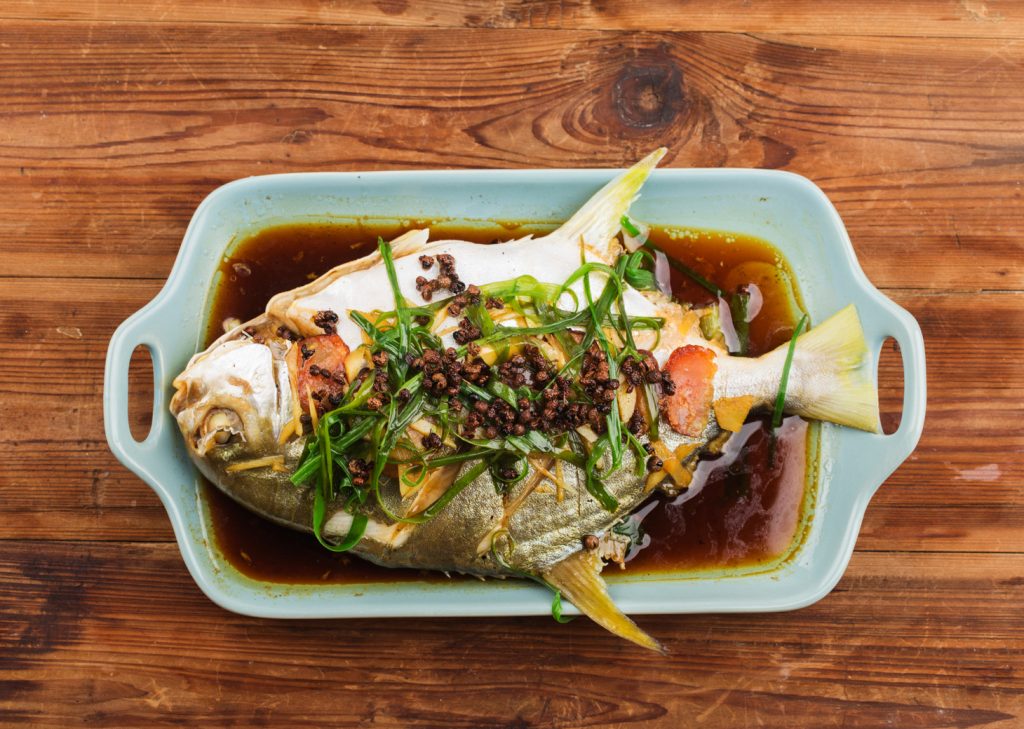 Kasturi Machchi
Fifteen minutes of preparation time is all that is required to prepare one of the best Pomfret recipes. Make this when you are having an otherwise busy day or are entertaining. 
Serves: 4-6 
Cooking time: 45 minutes
Ingredients: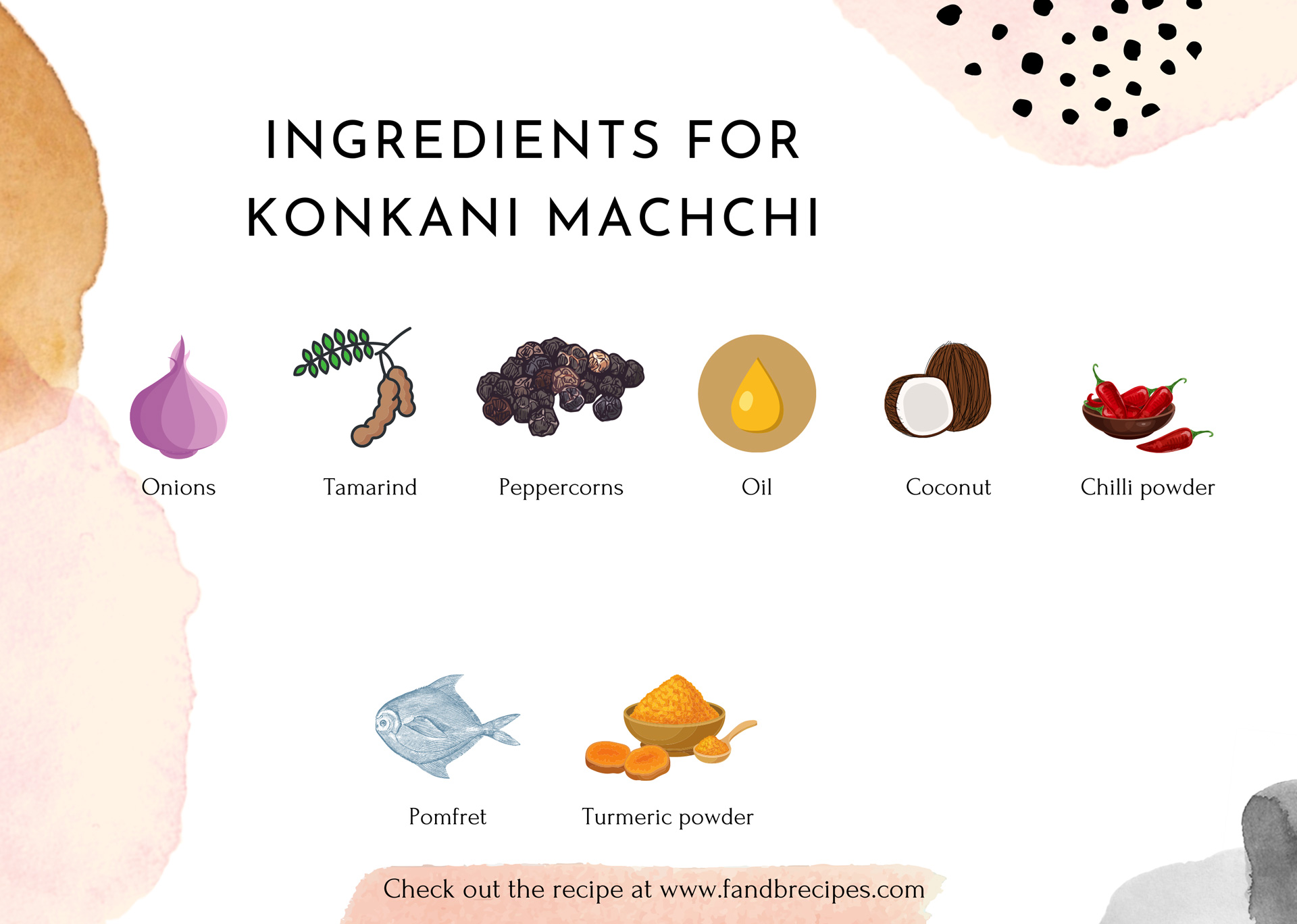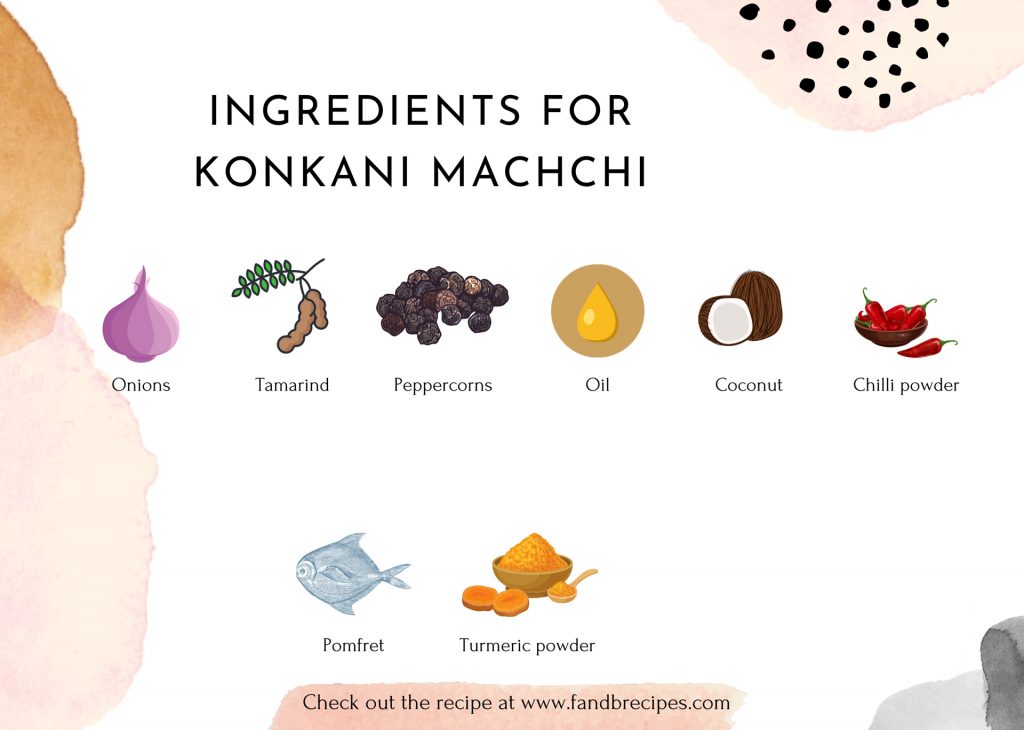 5 cinnamon sticks
10 green cardamoms, pounded
4 bay leaves
1 tsp chilli sauce
¼ cup tomato ketchup 
1 tbsp sugar
Salt to taste
1 cup curd
10 cloves of garlic
100 g ginger
5 large onions
7-8 tbsp groundnut oil or ghee
500 g Rohu fish (or Pomfret), cut into chunks
Directions:
Smear each slice/chunk of the fish with turmeric and salt. Heat oil in a pressure pan and fry fish lightly. Remove from flame and keep aside. 

Put garlic, ginger and onions into the grinder. Puree and pour into a clean muslin cloth or a fine strainer. Squeeze the excess juice out and remove the residue. 

Whip the curd and add the onion-ginger-garlic paste along with chilli and tomato sauce, sugar and salt. 

Heat the remaining oil or ghee in the pressure pan. Temper with cinnamon, cardamoms and bay leaf. Add the curd and fry for 1-2 minutes.

Add the curd mixture into a baking dish. Cover it with foil or a well-fitted lid. Lay the fish pieces in it. 

Preheat oven to 180°C. Bake for 25-30 minutes. Serve immediately. 
Don't Miss: 2 Gosht Recipes that are Perfect For the Weekend
Katie writes for F and B Recipes. She lives in New York with her dog Coco. When not writing, she can be found baking (and eating) chocolate chip cookies.