Nutty Veggie Hot Dogs
Bored of eating the regular food? Spruce up your meal with these Nutty Veggie Hot Dogs. 
Makes: 6
Ingredients: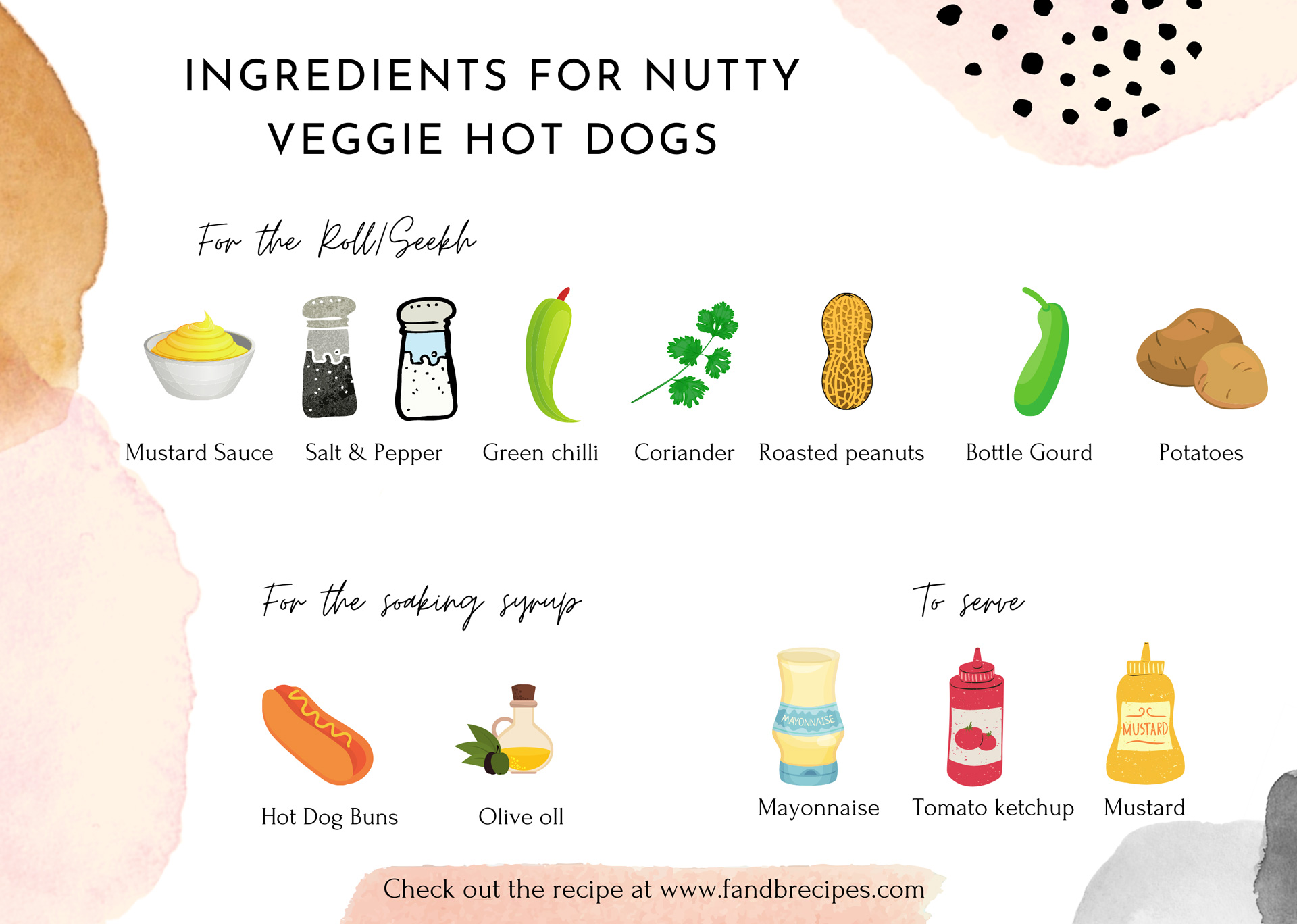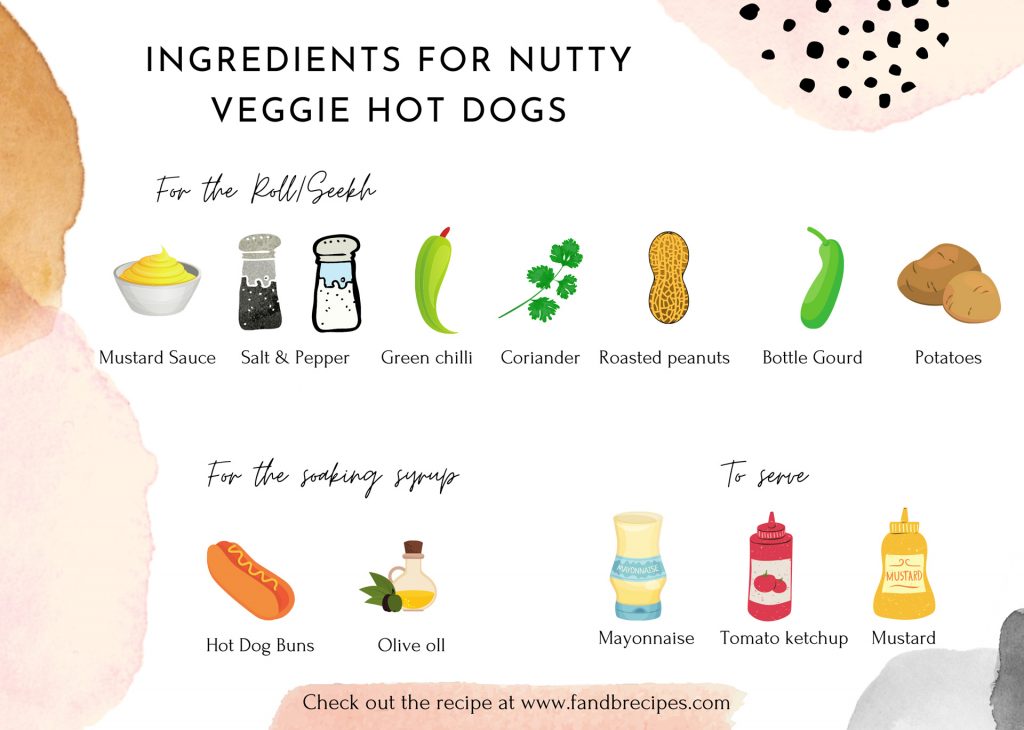 2 tbsp olive oil
6 small hot dog buns
For the Roll/Seekh:
½ tsp mustard sauce
¼ tsp pepper
½ tsp salt
1 green chilli, finely chopped
2 tbsp coriander, finely chopped
3  tbsp roasted peanuts, crushed roughly 
1 cup grated bottle gourd, squeezed well and devoid of any excess water
2 potatoes, boiled and mashed
To serve:
Mayonnaise
Tomato ketchup
Mustard
A paper cone or a squeeze bottle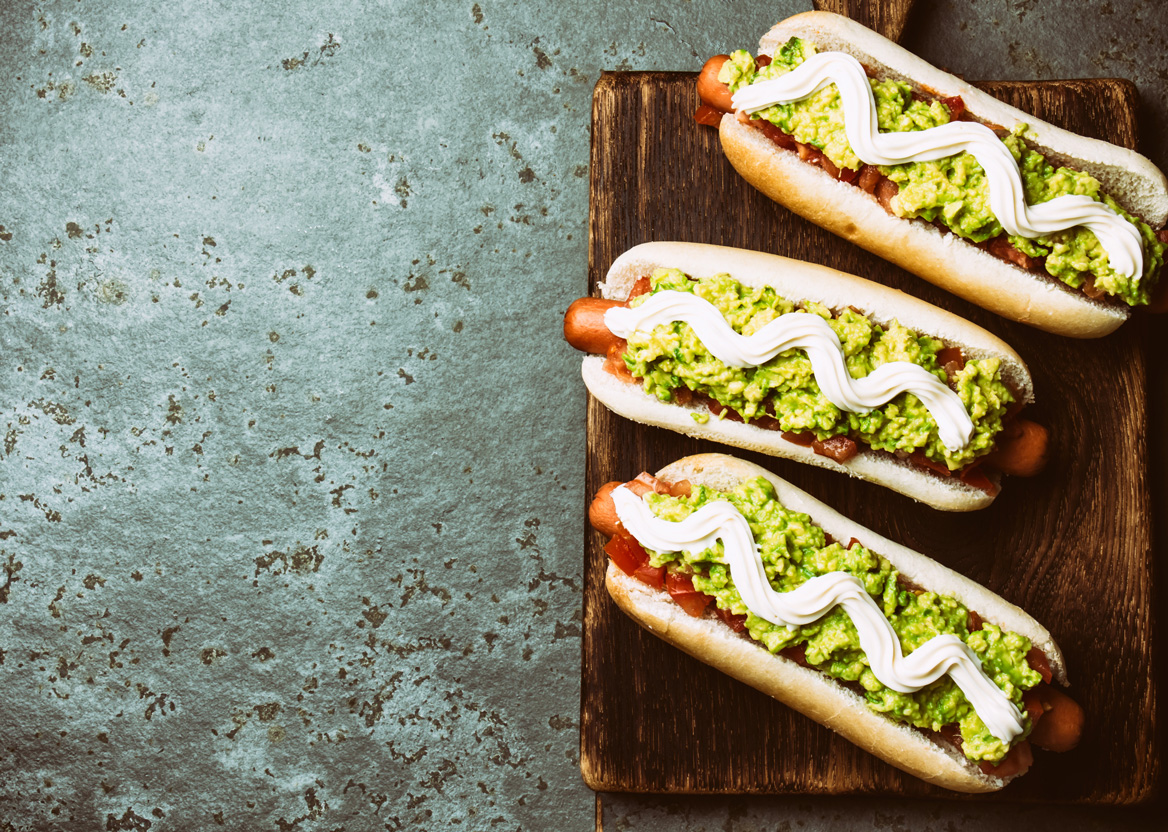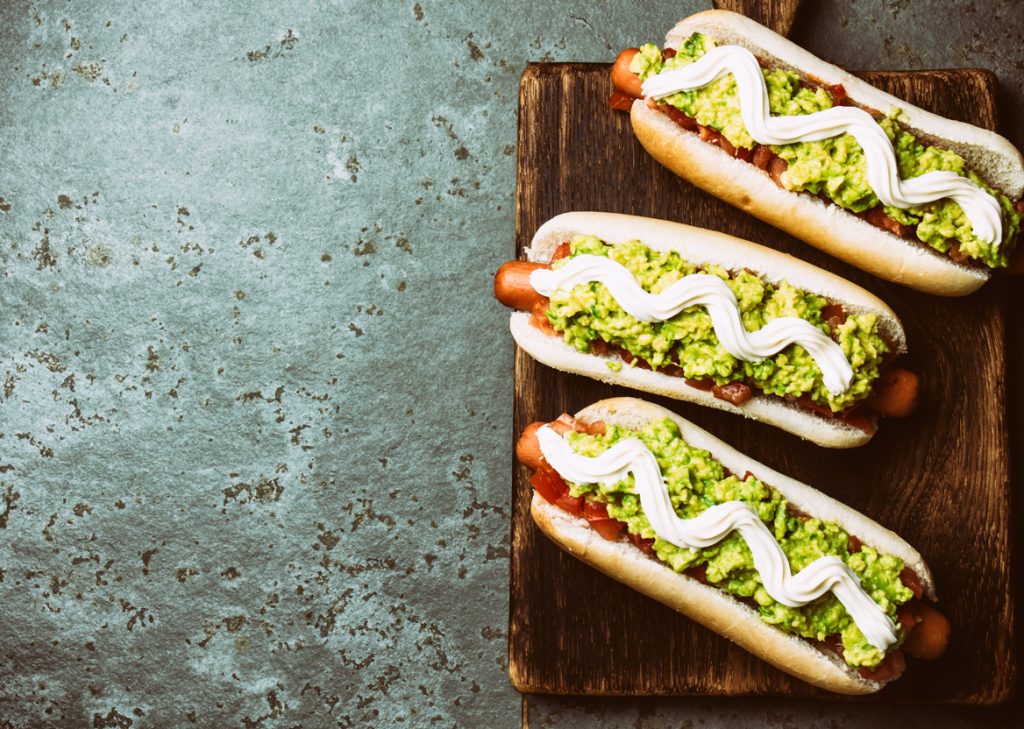 Directions:
From each hot dog bun, scoop out the soft middle portion with a knife, leaving ¼" border all around. Grind the scooped bread in a mixer and make crumbs. 

Microwave these bread crumbs in a microwave-proof flat dish for 2 minutes. Mix well with a spoon and microwave for 2 more minutes. Keep the dry bread crumbs aside. 

Mix mashed potatoes, bottle gourd, ½ cup dry crumbs, salt, pepper, mustard, green chilli, coriander and peanuts.

Divide into 6 balls. Make into 2" long rolls/seekh with greased hands. Ensure that they can fit into the hollowed buns. 

Spread some olive oil on the hollowed hot dog bun. Sprinkle some salt and pepper on each hollowed bun. Grill in a pre-heated oven for 3 minutes or until crisp. 

Pre-heat the oven to 200°C. Bake the roll on a greased baking tray or a microwave pan for 10 minutes.

To serve, spread some mayonnaise on the hollow part of the bun. Immediately put the rolls/seekh into the bread shell. 

Swirl some mustard, ketchup and mayonnaise in a zig-zag style. Serve hot. 
Don't miss: Aubergine and Caramelised Onion Cracker Pizza
Shristi is an avid reader, recipe developer and wellness enthusiast. She's probably making a mess in her kitchen right now.