Aubergine and Caramelised Onion Cracker Pizza
This delicious and hearty Aubergine and Caramelised Onion Cracker Pizza is a meal that vegetarians and meat-eaters alike will enjoy. 
Makes: 4 pizzas
Ingredients: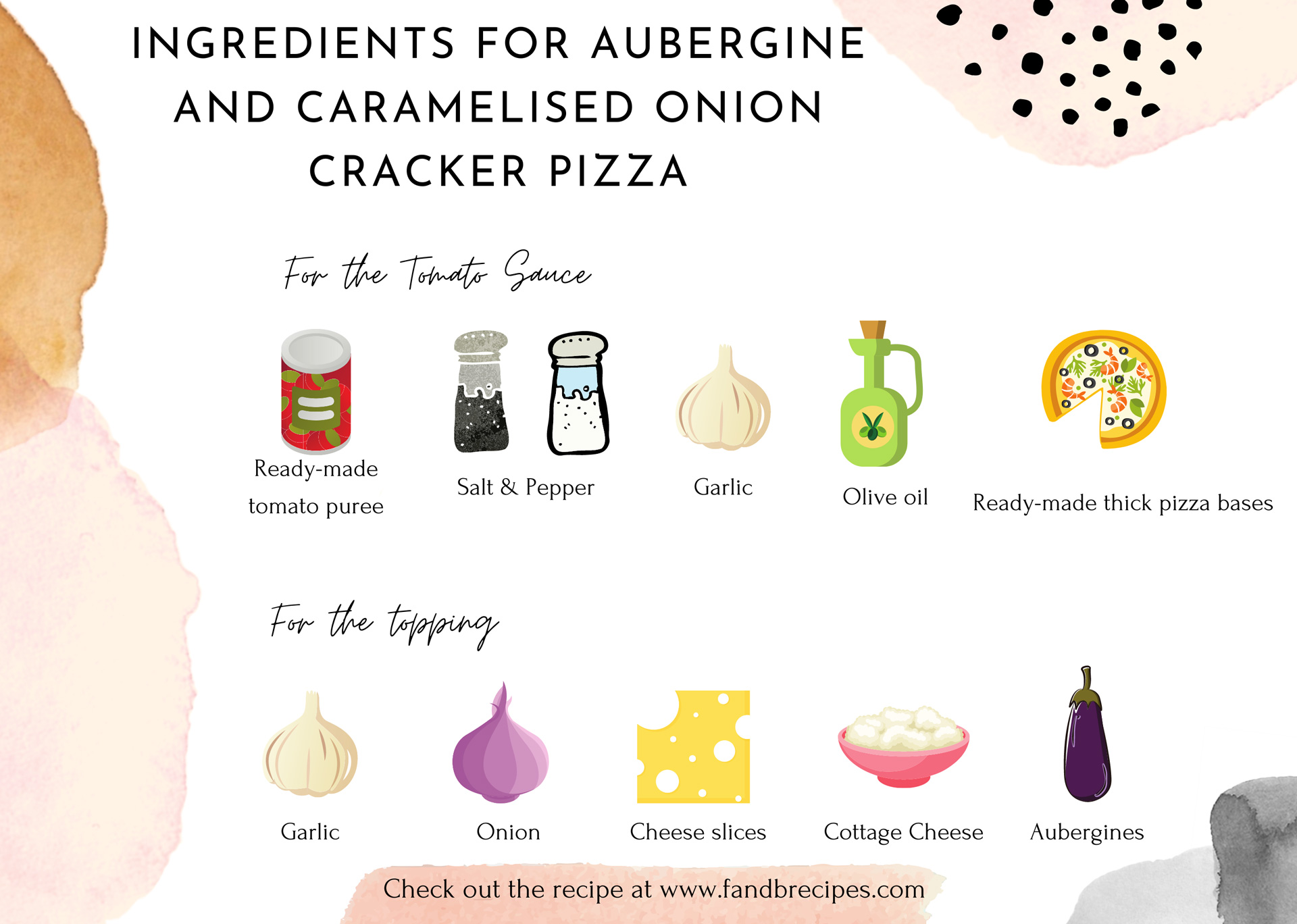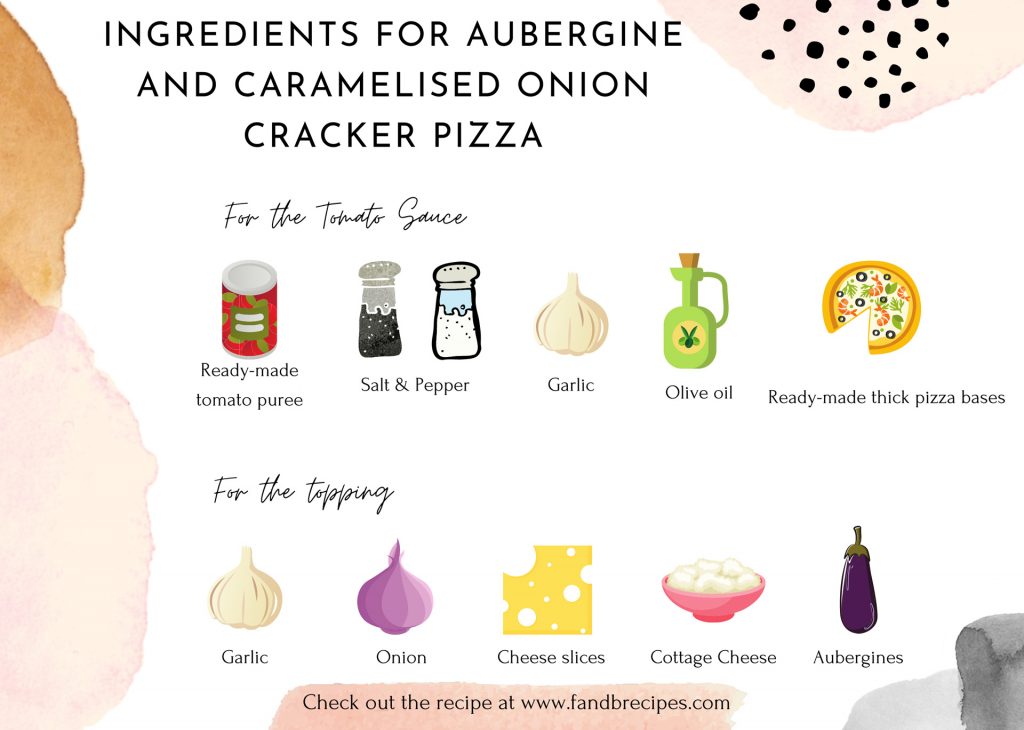 For the pizza base:
2 ready-made thick pizza bases
For the Tomato Sauce:
¾ tsp salt
1 cup ready-made tomato puree
¾ tsp oregano
¾ tsp pepper
1 ½ tsp garlic, crushed
4 tbsp olive oil
For the topping:
4-6 cheese slices, sliced thinly 
1 ½ cups cottage cheese sprinkled with ½ tsp red chilli flakes and ¼ tsp salt
6 long, thin aubergines, sprinkled with ½ tsp salt 
2 onions, sliced 
6-7 flakes of garlic, crushed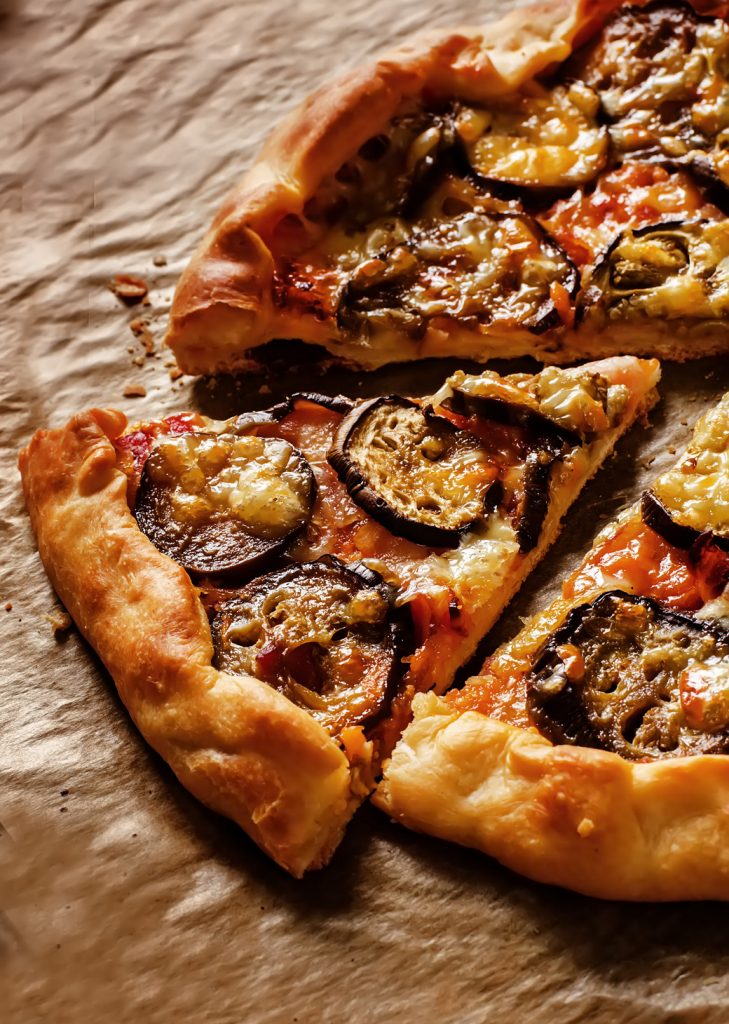 Directions:
To make the sauce, mix all the ingredients together in a micro proof bowl. Microwave for 4 minutes. Keep aside. 

For the topping, heat 2 tbsp olive oil in a frying pan. Add onions and ½ tsp sugar. Continue to cook while stirring occasionally for 5 minutes or until golden. Sprinkle a pinch of salt and pepper. Remove from the pan and keep the caramelised onions aside. 

In the same pan, fry the aubergines till golden brown in 2-3 tbsp olive oil. 

Cut the pizza base thinly into 2 rounds, using a bread knife. To cut, first, mark all around with a knife and then slowly cut through. 

Brush olive oil on the cut side and grill the pizza base for 5 minutes till slightly crisp. On the ungrilled side, spoon some tomato sauce over a pizza base, leaving ½" all around the edges. 

Top it with cooked onions and aubergines. Sprinkle some salt and pepper. 

Sprinkle roughly mashed cottage cheese and arrange the cheese slices all over the pizza. 

Bake at 220°C/450°F for 6-8 minutes or until crisp. Cut into wedges and serve hot. 
Don't miss: Nutty Veggie Hot Dogs
Shristi is an avid reader, recipe developer and wellness enthusiast. She's probably making a mess in her kitchen right now.