Mocha Truffle Cake
Our Mocha Truffle cake is perfect for a weekend dessert for the whole family. Its chocolate flavour is so satisfying that the cake is unlikely to last the whole weekend!
Serves: 6
Ingredients: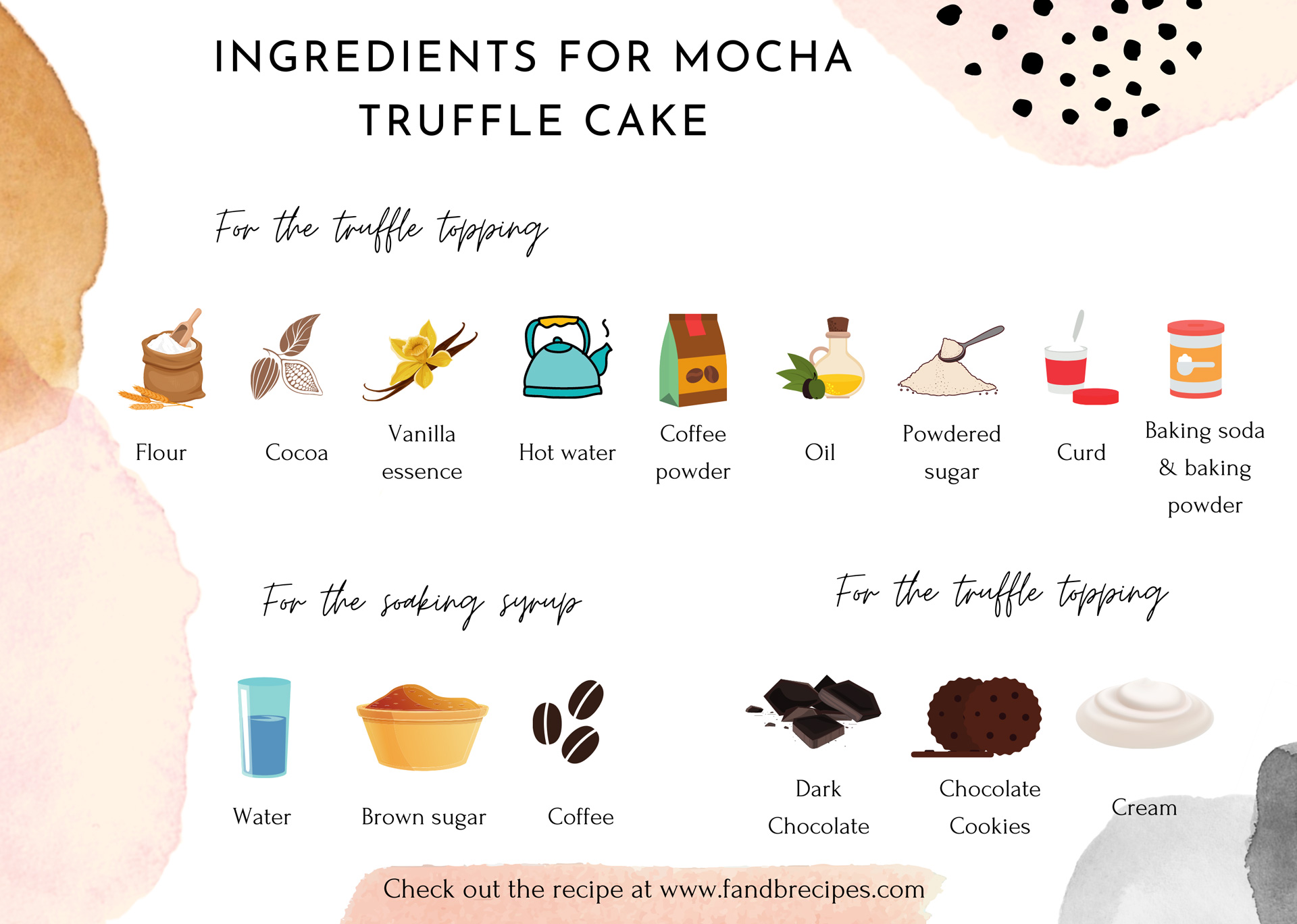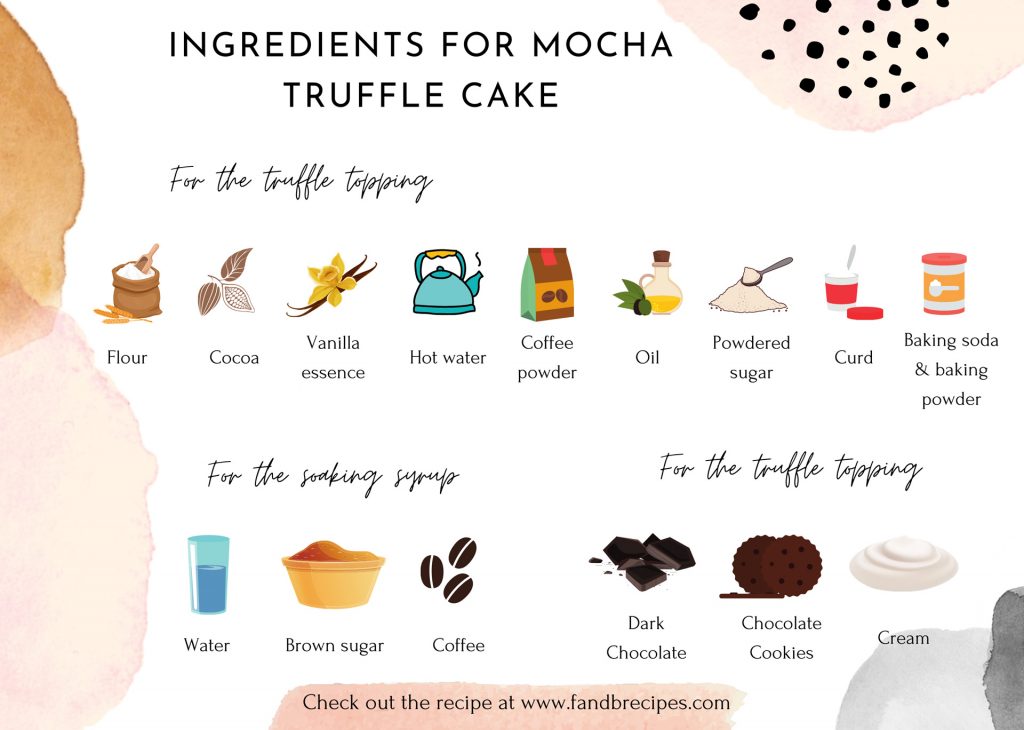 8" plastic micro proof box
¼ cup of water
2 tsp vanilla essence
1 tbsp hot water
3 tsp coffee powder mixed in 1 tbsp hot water
½ cup oil
1 cup powdered sugar
½ cup curd
½ tsp soda
1 tsp baking powder
½ cup of cocoa
1 cup maida
For the soaking syrup:
½ cup of water
½ cup brown sugar
3 tsp coffee
For truffle topping:
3 cups or 300 g dark chocolate, chopped 
A few Hide and Seek biscuits/chocolate cookies
200 g cream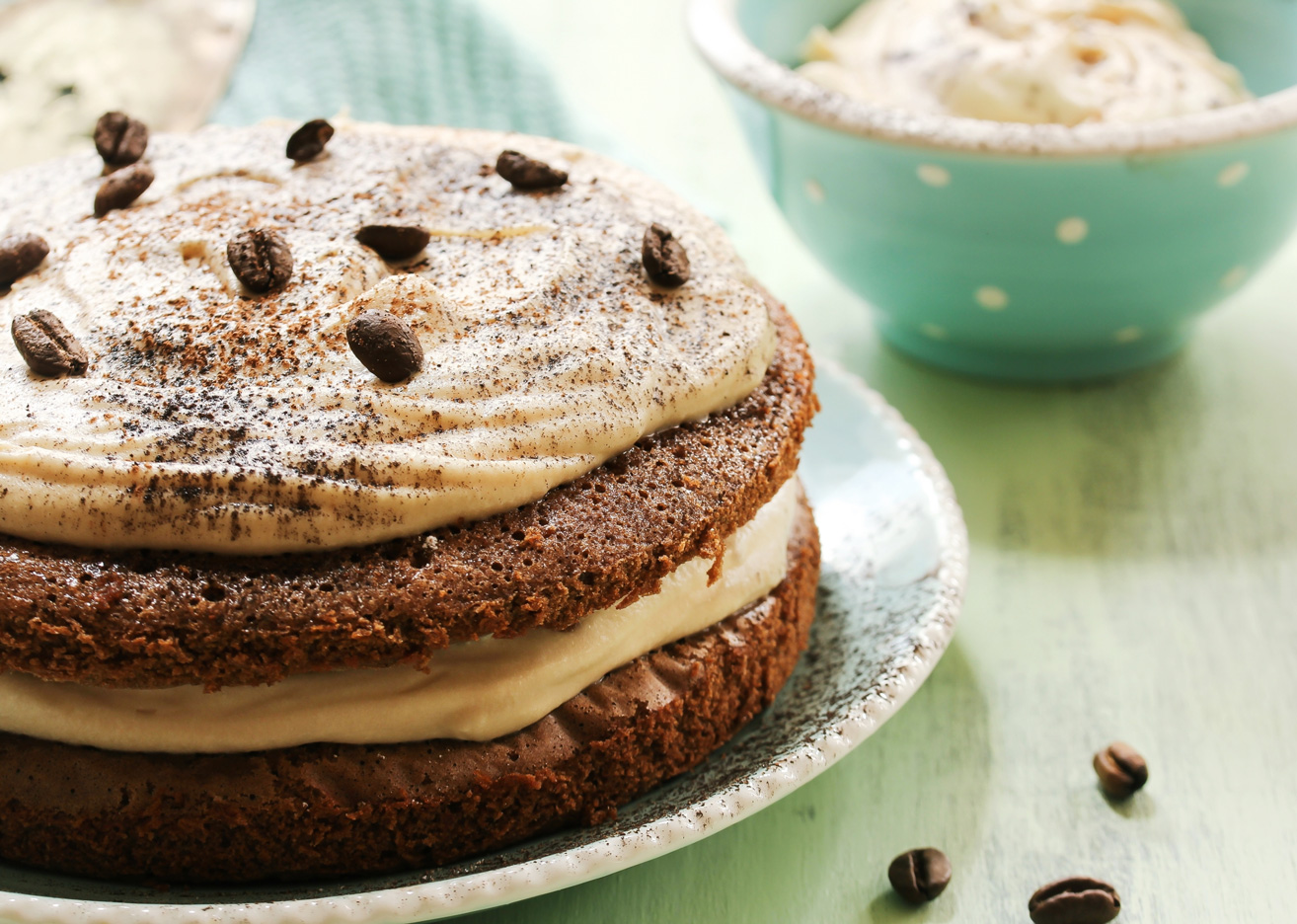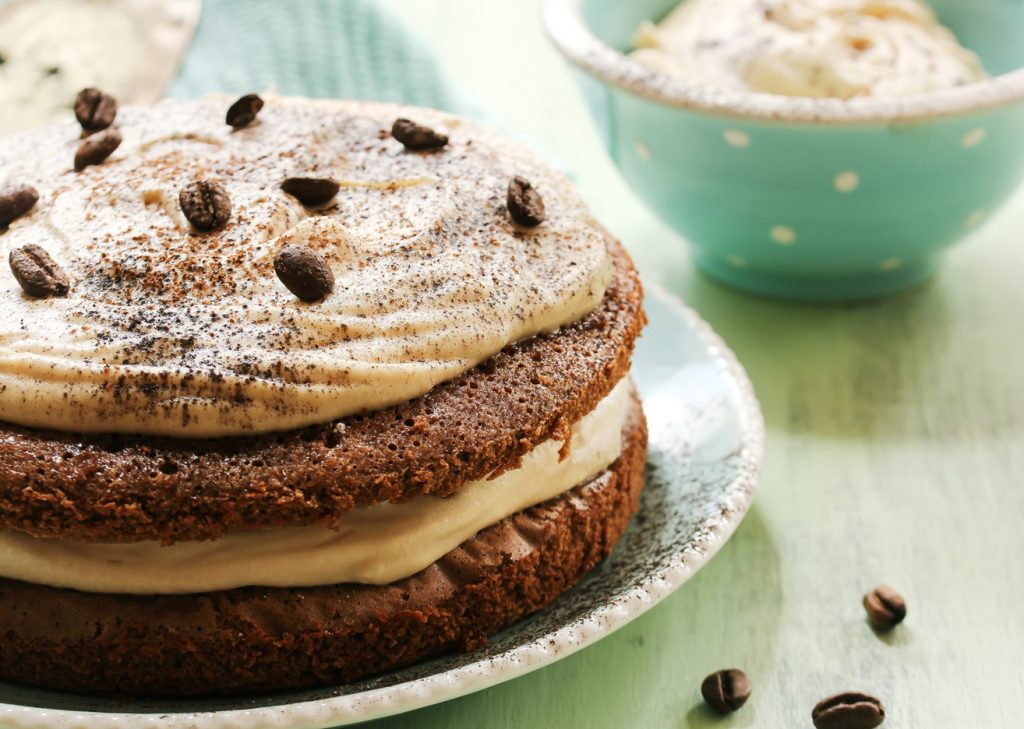 Method:
Line with paper a 7-8" micro proof plastic box or a cake container. Grease the paper. 

Sift flour, baking powder and soda. Keep aside. 

Beat sugar and curd. Add essence and the coffee mix. 

Gradually add the oil while beating the batter continuously. 

Fold in the sifted flour with a wooden spatula/spoon. 

Pour into the container and microwave for 7 minutes. Let it stand for 5 minutes.

For the soaking syrup, mix all the ingredients together and microwave for a minute. Stir until all the sugar has dissolved. Allow it to cool. 

For the truffle topping, microwave the cream for a minute. Add the chocolate and mix well until a smooth paste is obtained. If required, microwave again for 30 seconds. Stir the chocolate with the spatula and let it stand for a few minutes, stit again if necessary. 

To assemble, cut the chocolate cake into 2 layers. 

Put the bottom layer of the cake on a flat plate, soak lightly with the coffee syrup. Spread ⅓ of the prepared truffle mix on it.

Place the second layer of the cake on it. Spread the remaining truffle on it. Lift the truffle falling on the sides with a knife and level the sides. 

Decorate the cake with chocolate cookies/Hide and Seek biscuits, placing them a little higher than the cake at an angle. Sprinkle crunched cookies on top if you like. 
Note: You can substitute the chocolate cookies for coffee beans.
Also, try our Cheesecake with Raspberry Topping
Shristi is an avid reader, recipe developer and wellness enthusiast. She's probably making a mess in her kitchen right now.