Mango Ice Cream
This Mango Ice Cream is a guaranteed hit this summer. This easy homemade recipe is sweet, super creamy and has a delicious zing from the mango which will leave you wanting more. 
Serves: 4
Ingredients: 
A cup of chopped mangoes
3 tbsp sugar
2 tsp vanilla essence
2 tsp gelatine
A pinch of salt
½ cup of sugar
2 cups of milk
2 tbsp water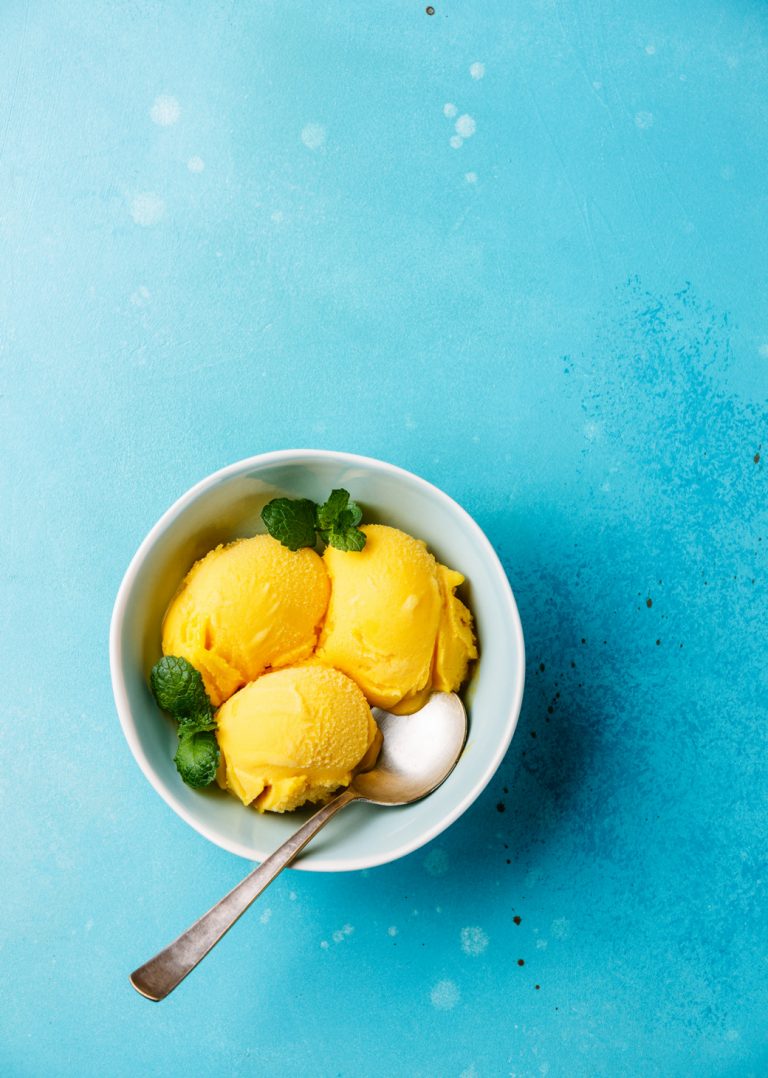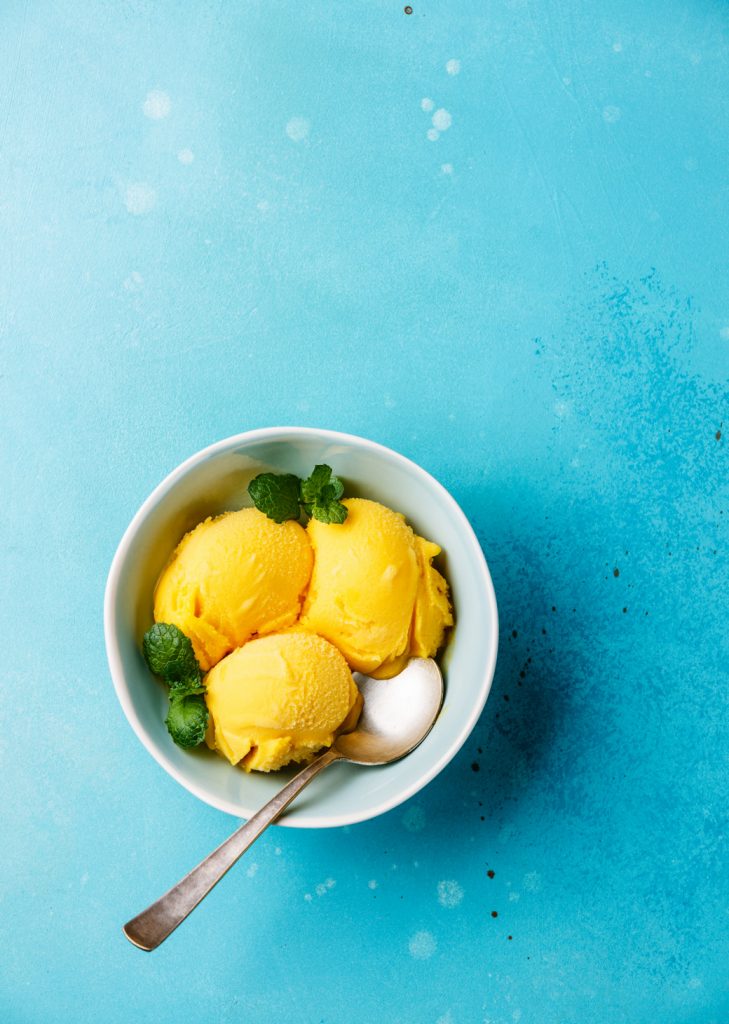 Directions:
Puree 3 tbsp sugar and mangoes in a mixer. 

Take a microwave-proof bowl and sprinkle the gelatine on it. Do not mix. Microwave for 10 seconds. 

Microwave the sugar and milk for 3 minutes in another microwave-proof bowl. 

Add the salt, sugar and gelatin solution into the milk. Stir until dissolved. Allow it to cool. 

Add the pureed mango along with the vanilla essence. Mix. Freeze until firm. Serve.

Tip: If you want creamier ice cream, add ¼ cup cream.
Don't Miss: Mocha Truffle Cake
Shristi is an avid reader, recipe developer and wellness enthusiast. She's probably making a mess in her kitchen right now.