Basic Vanilla Cake 
With the outstanding vanilla flour and a soft spongy crust, this basic vanilla cake is the best you'll ever have. After your first bite, I guarantee you'll agree too. 
Serves: 12
Ingredients: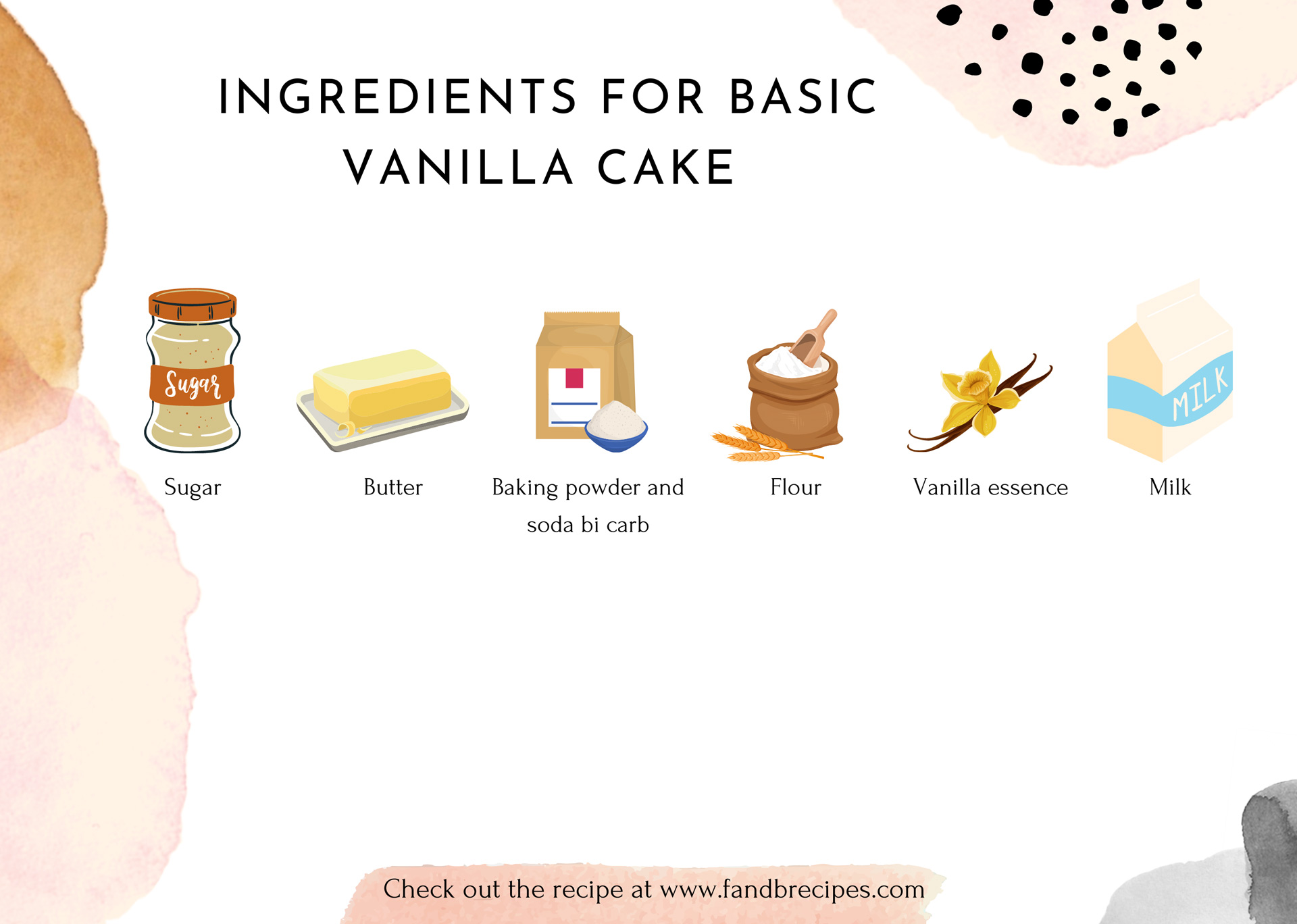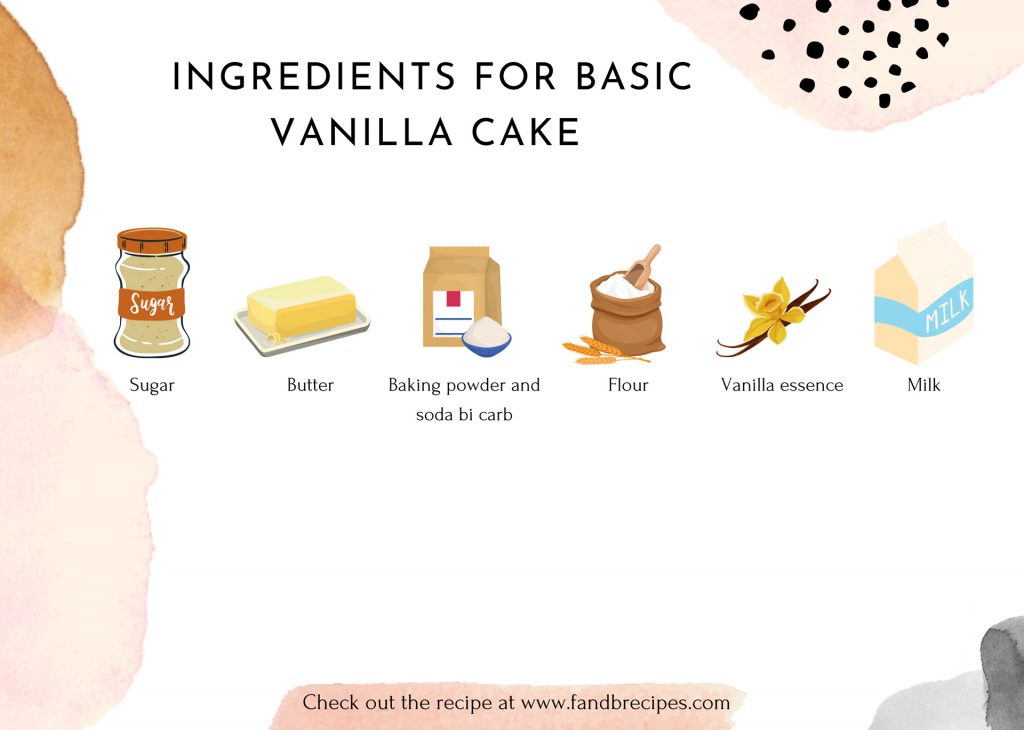 ½ tsp soda bi-carb
½ cup milk
1 tsp vanilla essence
A tsp of baking powder
1 ½ cup or 125 g plain flour
2 tbsp powdered sugar
½ cup or 75 g butter
½ tin condensed milk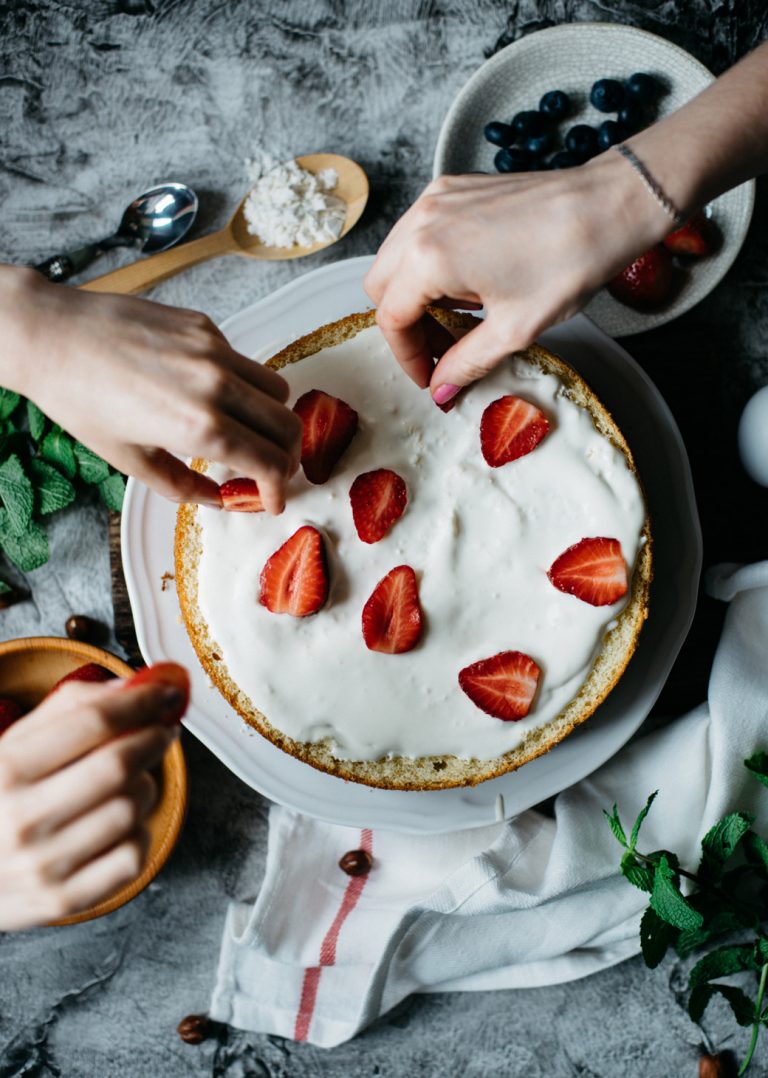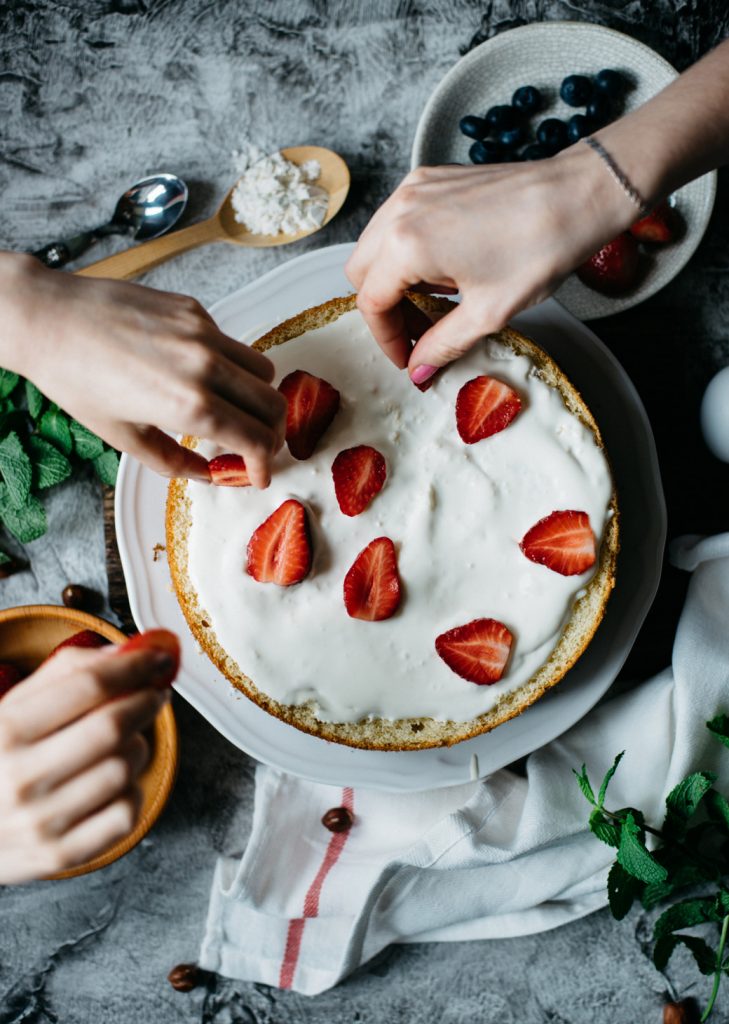 Directions:
Sift the flour with baking powder and soda bi-carb. Keep aside. 

Mix sugar and butter. Beat till fluffy. Add essence and condensed milk. Beat well. 

Add half of the flour and half of the milk. Mix well. Add remaining milk and flour. Beat well for 4-5 minutes or until the mixture is light and smooth. Transfer to a greased 7-8" diameter round aluminium cake tin. 

Bake at 150°C for 45 minutes. Serve. 
Tip: You can go one step further and add icing sugar and berries of your choice on top.
P.S: Don't miss our delicious Cheesecake with Raspberry Topping.
Shristi is an avid reader, recipe developer and wellness enthusiast. She's probably making a mess in her kitchen right now.