How to Open a Café on a Low Budget
Opening a café can be a great decision if you've got a good business plan to execute. It can be a good source of earning an extra side income. It's absolutely fine if you don't have enough money or credit ratings, the main thing is: you should have a fantastic idea to pitch to the investors. If you are wondering how to open a café on a low budget, then here are a few things to consider.
#1. Do Extensive Research 
Opening a café is quite a cumbersome process and involves investing enough time and money.
You've to visit tons of different cafés, to get an insight about their businesses, ideas, how they make strategies, and failures.
This will give a glimpse into the reality of starting a café.
You'll definitely end up imbibing a lot of things, which is going to be beneficial to your business.
Most importantly, you should have knowledge about the customer base, the kind of customers, their needs and expectations.
Learning about customers will help in devising a business plan, and will further help in designing menus and accurate price points. 
#2. Design a Business Plan
A business plan gives you a roadmap on how to design and grow your business.
It gives you a real view of the local markets and how they manage to run their business successfully.
As it's more about the process, hence, it's important to construct a good plan to grow the business in the long run. 
A good business plan entails:
a. Overview
It's about the vision of your café which includes the name, mission and vision of your café, food, designs, and customers. How will you run a café and make it stand out?
b. Assess the local market
It defines your competitors and customers which helps in planning strategies.
c. Team
It talks about the hiring procedure, delegation of work and building a good community. 
d. Market Plan
It contains the information required to address the market plan and its structure implementation and budget.
e. Projections
Estimated profits and losses. Also, about cash inflow and capital required to start the café.
It's not an exhaustive list, you can add more based on your concern. You can contemplate getting a target audience, sales, and costs. 
#3. Select a Prominent Location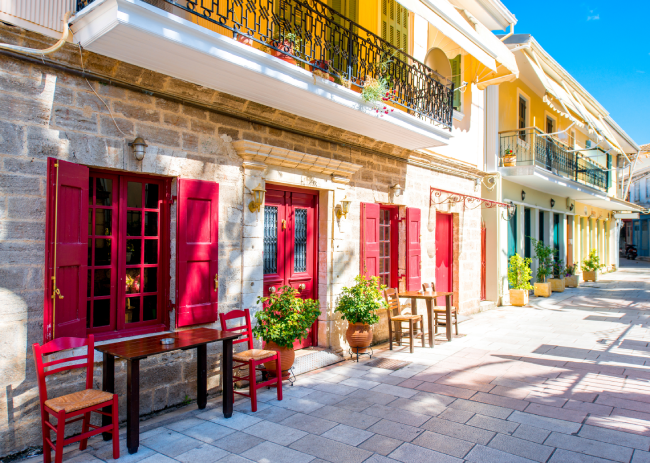 Location is generally neglected, but a good location can drive more people to your café.
Intense research on areas is needed, to analyse the area where you'll spend most of the time, whether you want to open in a commercial area or residential, does it have foot traffic, do you want your café near a lot of cafés or secluded, parking, and much more. 
Choose a location wisely after ascertaining the factors, and then sign any of the documents about the retail lease.
It can create a huge impact on your profitability and in future, your resale value of the business.
And if you aren't experienced, have a talk with a lawyer specialized in this field. 
#4. Decide the Funding Based on Tax Structure
It's crucial to think about a taxable entity be it a sole proprietor, corporation or limited liability company. Once you decide on this, you can shift to the finance aspect. 
Angel Investors
It can be a company or person who's willing to finance a business plan or an idea.
Generally, they get convinced by your business idea, and if they think it fits, they'll consider the return on investment.
They'll invest some money in exchange for equity.
Often, they may not help you with cash, but for instance, they might help you with the cost of establishing your business and would ask in return for a long-term lease, if they'd provided you with the space in their building.
#5. Search for the Suppliers
Hunt for viable suppliers and then choose the one, which goes with your business policy and then prepare a list of supplies you'd require.
You can prepare a detailed list considering your budget.
#6. Give a Structure to Your Café
The café has to be alluring to entice the customers with its look.
The design is in your hands, whatever theme you want to put to the café, be it modern, subtle, vintage, or retro.
Whether you want to keep it family-friendly or be health-based.
Keeping target customers in mind, design it accordingly.
You don't have to please everyone by making it look appealing and splurging money on it.
Pick one theme and adhere to that.
The storefront design, lighting and furniture will suffice to construct a good café.
Assess it from both perspectives, of employees and customers.
Consider the space, and whether your staff can move across easily and quickly.
Don't make it messier!
What would be your ordering process?
Keep it easy for the customers to avoid discomfort.
If you've got a good budget, then hiring a professional interior for layout can do wonders for the atmosphere of your café.
Don't overdo the interiors, try to keep it more subtle and spacious for a friendly atmosphere.
#7. Marketing 
Marketing is an important strategy and if done right, can literally draw the crowd to your café.
After months of keeping the nose to the grindstone, an efficient marketing strategy can put this all together.
Start building a strong social network.
It's no hidden fact that most of the cafés are promoted on Instagram for broad exposure.
As social media is great to connect with more people, with word of mouth you can establish a good reputation.
Create your own website and connect to different food apps to access reviews and feedback.
Also, make it to Google map listings, for easy search.
Hire a good cinematographer to design it with attractive pictures and videos.
When you start getting a crowd, ask for their feedback and ratings.
For constant updates, offers and freebies, encourage them to follow your account on different social media platforms.
The Takeaway
We hope we made it easier to understand how to open a café on a low budget.
After going through all the extensive research, planning, and hiring, it's time to open your dream café! 
Come up with new strategies and devise plans accordingly. 
Which tips are you going to use and why? Tell us in the comments section below!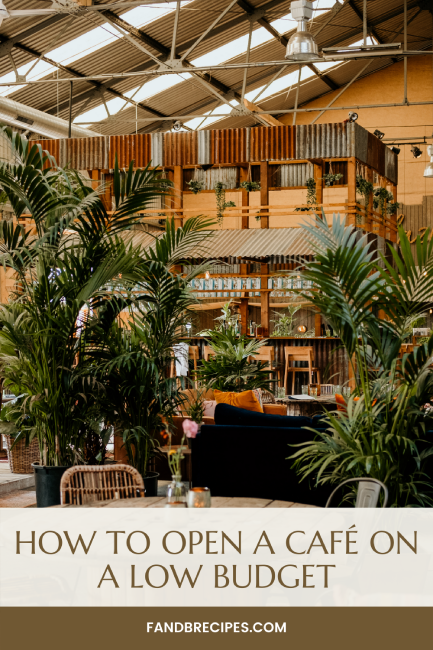 Shristi is an avid reader, recipe developer and wellness enthusiast. She's probably making a mess in her kitchen right now.