Digital Marketing Strategy For Restaurants to Boost Business
Make your digital presence as exciting and dynamic as your food! Today is the best time to implement a digital marketing strategy for restaurants.
There is a perception that the restaurant business is one of the hardest to break into, let alone succeed in. Nearly half of all small businesses fail within the first five years, making starting one a daunting task. What can you do to increase your odds of success when about 50% of restaurants fail within their first five years of operation?
The success of restaurants in this competitive industry depends on many factors, from providing exceptional customer service to optimising restaurant menus and developing an effective digital marketing strategy for restaurants.
Although traditional advertising methods such as flyers, direct mail, and radio ads are still viable, the world has shifted online. A lack of an online presence could be as detrimental as shutting down. 
More and more customers are searching for restaurants and ordering food online in recent years. With so many benefits, it's easy to see why people enjoy ordering food online. After all, what could be better than a delicious meal delivered right to your door?
Today, digital marketing plays a vital role in the restaurant industry. If your business has an online presence, your customers will be able to find you for both dining at your restaurant, as well as ordering online. 
Restaurants can experience new customer acquisition and relationship strengthening benefits when they implement a digital marketing strategy for restaurants that is both effective and efficient.
What is Digital Marketing Strategy for Restaurants?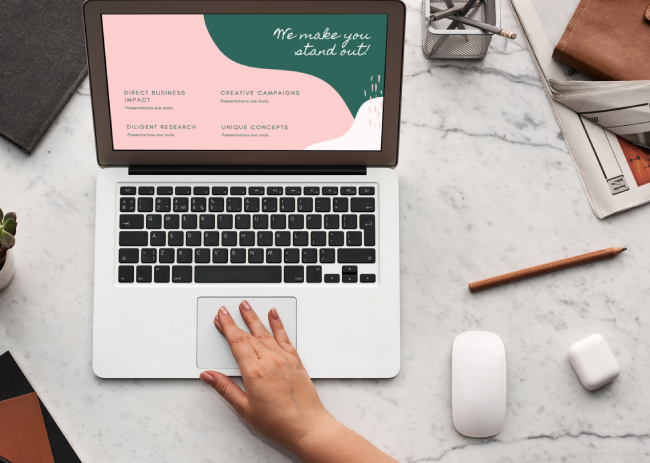 Being in the food industry, you have absolutely no limits to your creativity. Your brand doesn't need to sound serious. 
You can win customers with an appealing ambience, flavourful food, incredible offers, and a brilliant digital marketing strategy for restaurants.
While your customers can't smell your food from their place, they can surely locate you on the web.
In order to increase repeat business, finding ways to differentiate your restaurant from your competitors, as well as offering delicious meals, is the key.
Many customers use their smartphones to look for restaurants, request customer service digitally, and read online reviews of restaurants before booking.
Online orders are now regular, eCommerce items are purchased online from restaurant websites, and customers view restaurant menus online.
The majority of people are always on their phones, so they are unlikely to notice your business when they walk past it! 
In essence, your restaurant will be invisible if you don't engage in digital marketing.
To achieve your goals of driving business and establishing yourself as a brand, invest in an omnichannel digital marketing strategy for restaurants.
Restaurants strive to turn as many customers into loyal customers as possible.
So, think about improving your restaurant's digital presence.
Digital Marketing Strategy for Restaurants
With this practical guide, you will be able to implement a solid digital marketing strategy for restaurants. Successful implementation of this will definitely grow your restaurant business, help you increase orders, and bring in more customers.
#1. Have The Perfect Website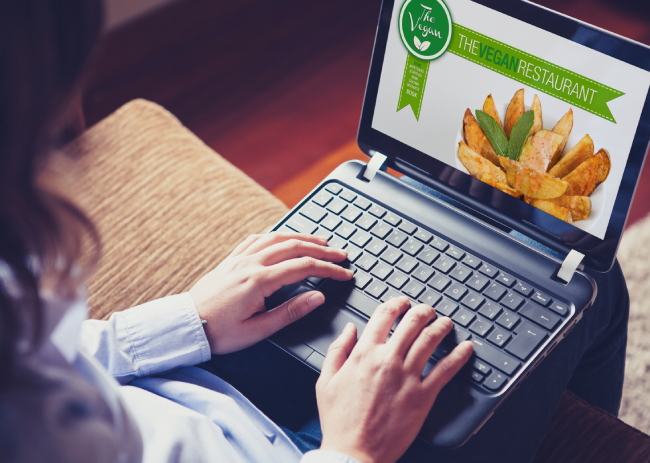 For any business to succeed in 2021, it is essential to have a good website. 
In the digital era, your retail space is no longer your company's face, even if you own an in-town restaurant that isn't digital.
Due to its dual role as both a business card and brochure, your website is the first thing potential customers see to judge your business and decide whether to buy your products or not.
Since the beginning of 2017, mobile devices have consistently hovered around the 50% mark of global website traffic.
Having an appealing, professional, and modern website will help convert visitors to clients, as it represents your brand and displays your products.
You need to make sure your site is intuitively navigable so that prospective customers can easily find things like hours of operation, menus and your address.
26% of Americans order meals from casual dining restaurants each and every week using delivery services.
The food industry is witnessing one of the fastest-growing segments, ordering online. If you don't offer online ordering for your customers, you might just be missing out on potential business.
#2. Connect on Social Media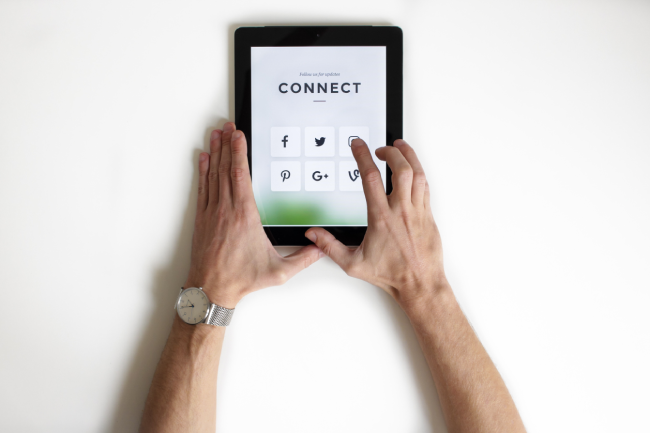 The best method to market your restaurant online is to post drool-worthy, high-quality photos.
In today's online world, visual content is king.
Therefore, having mouth-watering photos on your blog and across your social networking sites is extremely important for growing your following.
A study by Social Media Today found that 30% of millennials avoid restaurants without a lacklustre Instagram account.
Having an ineffective digital marketing strategy for restaurants is the result of ignoring social media.
It is not only beneficial to have a presence on social media platforms to attract customers who return to your restaurant, but it also offers a way to network effectively.
Additionally, you have both free and paid options for advertising.
There are many ways to use social media to promote your restaurant.
Make the most of your restaurant marketing by featuring deals on tasty food platters, offering sneak peeks of new menu items, offering giveaways and discounts, relating your food to memes, and sharing photos of your staff to drive engagement.
#3. Get Found Locally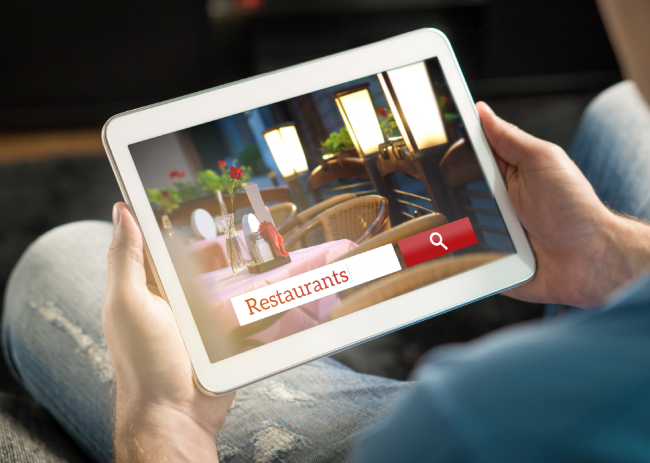 The number of searches for Restaurants near me has increased significantly over the years.
Approximately 53% of searchers visit the business within 48 hours of searching.
Adding your restaurant to Google and other search engines will allow hungry customers to find your restaurant when searching for restaurants online. 
It is an essential digital marketing strategy for restaurants.
One of the most helpful features of Google My Business is that customers can view your menu from the listing, call your business directly, and find your restaurant using the map. 
Restaurant customers search for this information the most. These listings let customers look for the cuisine and menu options offered by your restaurant.
A high ranking of your restaurant in search results will increase the possibility of you getting frequent orders.
#4. Implement Email Marketing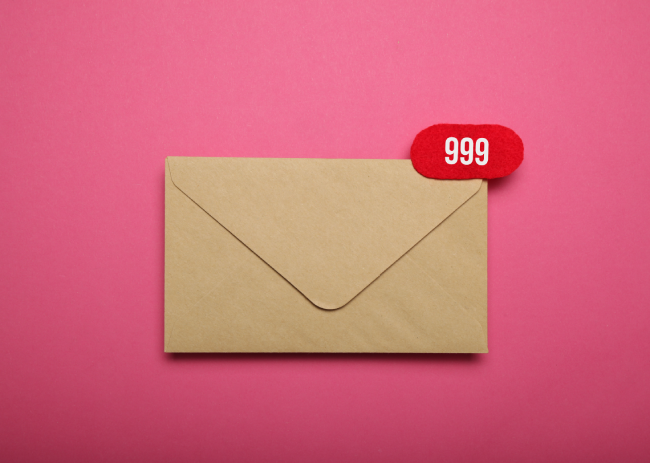 In terms of digital marketing strategy for restaurants, email marketing is a top contender because you can reach out to people who have already expressed interest in your restaurant or have eaten there.
In addition to being professional, email is also highly personal.
Your first step will be to compile a list of subscribers who have opted in to receive your emails.
To gain subscribers, offer discounts to previous customers who haven't subscribed, and advertise on social media, your website, your affiliate websites, and landing pages.
Keep in touch with your subscribers by sending them greetings, offering them good deals, taking the guests behind the scenes, allowing them to speak with the Chef, sending a newsletter, showing off your latest food items, and other communications.
The long-term success of any business depends on promoting a sense of belonging among customers.
You must analyse the lifetime value of your customers and customise your offers accordingly.
Restaurants and the food industry are successful with email marketing, which has an average open rate of 19.77%.
#5. Try Influencer Marketing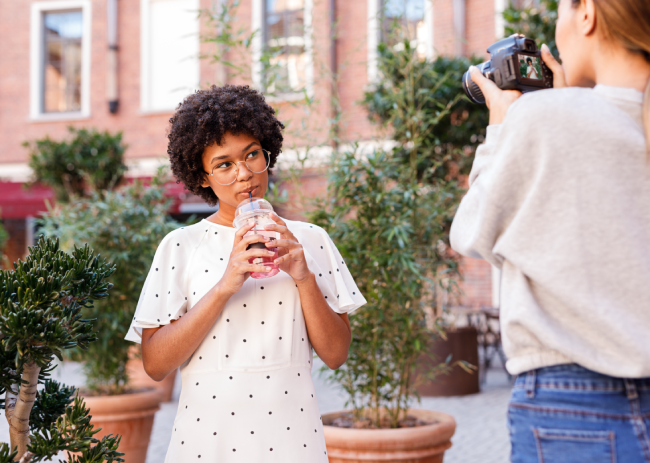 For the restaurant and food industry as a whole, influencer marketing is a big yes.
New restaurants sometimes have a difficult time generating reviews and hype about their business.
Try inviting food bloggers and influencers to review your restaurant and give it a try if you want reviews and press online. 
Propose to include a complimentary meal or appetizer to attract them.
You have a much better chance of gaining customers when an influential person recommends your brand.
You can influence the purchasing decisions of your customers with their help.
It actually will encourage people to check out your website and consider ordering food or dining in at your restaurant.
If you work in the food industry, Instagram is the perfect platform for you to attract customers. 
Think about appealing food platters and partner with Instagram influencers that have a following similar to your target audience.
By partnering with the right influencers, your brand can reap quite a lot of benefits.
Go on, identify the food bloggers and influencers with moderate or mass followings and begin marketing your restaurant.
#6. Take Advantage of Online Reviews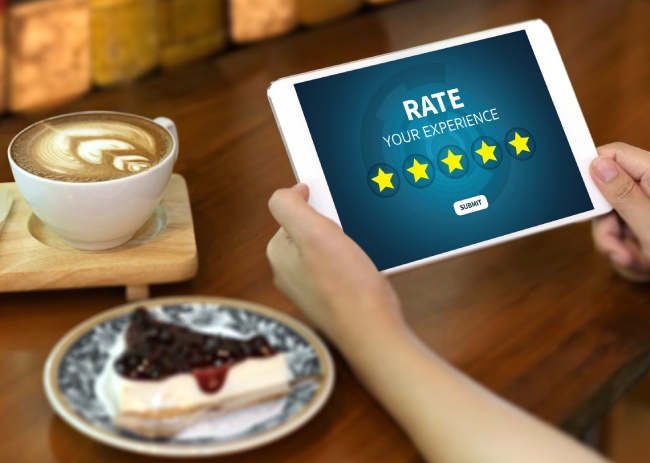 The best publicity is word-of-mouth publicity, and it has a lot of value now that the online world is so active.
A whopping 59.2% of consumers look at online review sites before choosing a restaurant. Your restaurant can benefit from the power of reviews. 
In their online research of restaurants, people are often interested in what previous customers have said.
The credibility of online reviews and the importance consumers give them cannot be overlooked.
For restaurants, it is imperative to provide top-notch customer service, resolve problems quickly, and manage their online reputation.
It is important to acknowledge both appreciation and criticism on review sites like this. Ensure that your brand is reliable, lively, and provides high-quality food.
So getting online reviews is a great digital marketing strategy for restaurants.
#7. Loyalty Program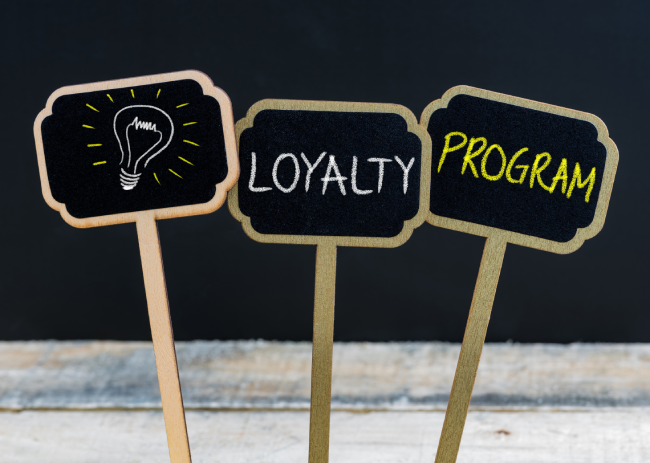 How effective are restaurant loyalty programs? Or are they merely a contest of whose lowest price wins?
A substantial 55% of your devoted customers serve as referrals for your business. 
Implementing a loyalty program for restaurants can be an extremely effective strategy for engaging and retaining this valuable customer group.
A customer loyalty program tracks the spending behaviour of repeat customers and rewards their loyalty with points that are redeemable for rewards.
A restaurant loyalty program typically rewards members with complimentary meals, special discounts, and access to exclusive events, such as wine tastings or appearances by celebrity chefs at the restaurant.
Furthermore, if given a choice between a restaurant where they are already a member of a loyalty program and a restaurant where they are not, customers choose the restaurant where they will earn extra rewards.
You should encourage your staff to ask customers if they belong to your restaurant loyalty program and train them to speak confidently about its benefits.
#8. Targeted Ads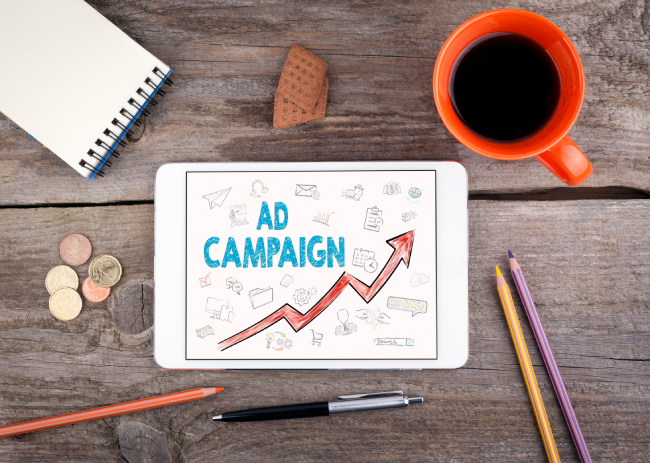 For most restaurants, being local is the way to go. You should include local markets in your digital marketing strategy for restaurants since restaurants are location-centric businesses.
Using locally targeted online advertising, you can grow your customer base and increase sales.
When it comes to online marketing, most consumers are looking for appealing restaurants close to home. If you invest in geo-targeted ads, you will achieve the best results.
You can save money by geotargeting ads, which offer targeted ads to only specific cities or areas within a defined radius (eliminating irrelevant clicks, which are costly to your ad campaign).
The best way to draw foodies to your restaurant is to offer fabulous discounts and freebies.
Ads should offer a compelling reason for them to choose you over your competitors.
You can share your offers in the ad image and description with a compelling call-to-action such as 'Order Now', 'Grab the meal deal', 'Book Your Table Now', 'Happy Hour now Live', or 'Enjoy 1+1'!
To make large profits, you should also focus on a 360-degree advertising strategy when targeting your customers.
Make use of integrated marketing communication to reach a broad audience.
An omnichannel approach to delivering ads is wise. According to research, consumers frequently switch between devices and screens, so you must be present on various channels.
#9. Promote User-Generated Content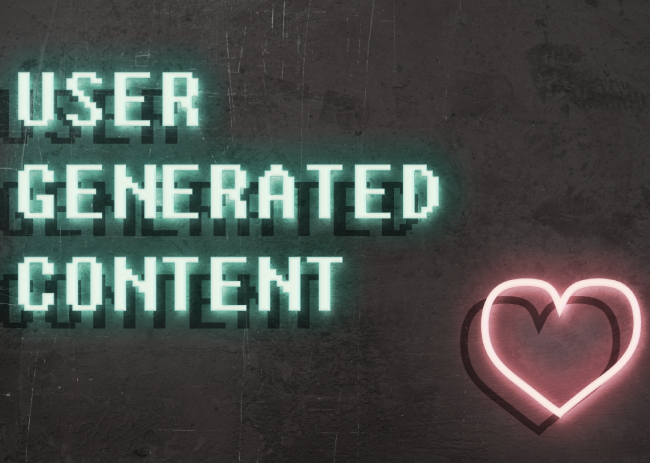 Engaging users on a more personal and intimate level is easy with user-generated content (UGC).
You can both provide your customers with unique content as well as engage them in fun activities by encouraging user-generated content.
You can get dine-in customers to share images of your vibrant food, ambience, and staff by making mentions of your restaurant on social media and using your hashtags.
Customers who order home delivery can do it too.
Make customers feel appreciated by giving them some future benefits, such as a free dinner, an anniversary meal or a birthday lunch if they win the contest for best clicks.
As a result of these benefits, people often partake in these activities with great enthusiasm. 
Using user-generated content smartly is the key to success. Using your social media handle as a display of all their best clicks is a good example. Besides being simple to do, it will also enhance your restaurant's credibility.
For your restaurant to succeed, you must encourage your customers to share their experiences and pictures on social media, as people generally trust recommendations more than traditional marketing.
It establishes your restaurant's reputation on a long-term basis. A study found that Millennials trust user-generated content 50% more than original content created by brands.
#10. Show Off Your Staff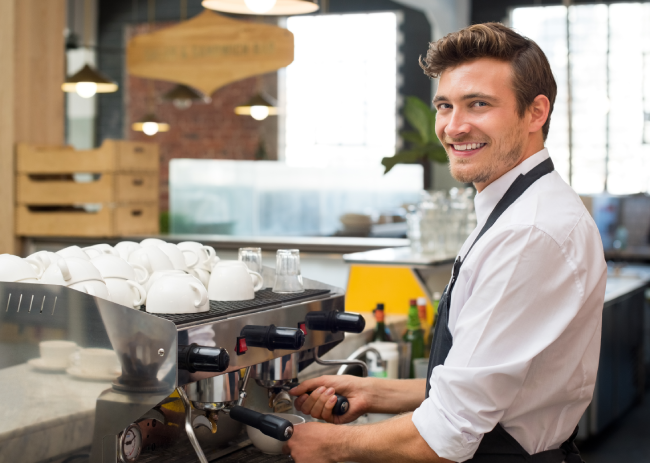 Human interaction is a much-needed component for a world in which robotic customer service representatives and self-driving cars are on the horizon.
By focusing on the people of your organisation, you can accentuate the human side of your business.
Social media allows you to build microsites that better reflect your business's personality and make it easier for you to connect directly with customers.
Here's your chance to show off your stellar staff doing what they do best!
Your reputation will flourish with happy, smiling employees, as customers anticipate service from cheerful employees.
Additionally, showcasing a pleasant workforce can bring positive reputation points.
The happiness of employees speaks volumes about the business, and its fans will notice it as well.
By taking over social media accounts, employees provide followers with a closer look into who they are.
The percentage of wallet share that high-scoring brands receive from consumers is 46% higher than that of low-scoring brands.
#11. Partner Up With Delivery Services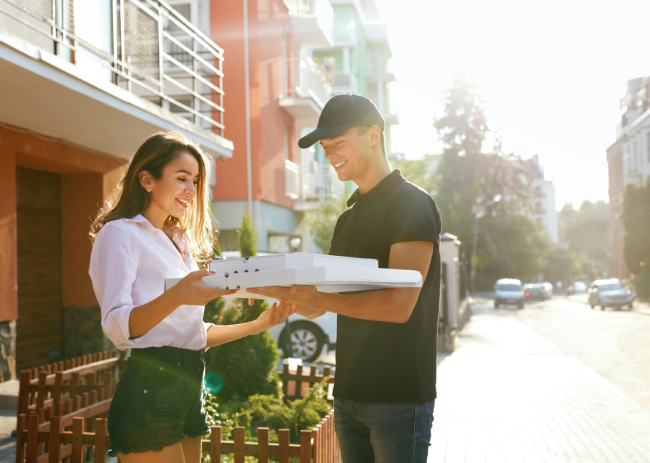 In today's world, everything is online, so user-friendliness is the name of the game.
Internet-savvy customers are often drawn to web-based delivery services because they streamline the ordering process.
You may be discovered for the first time by some users as a result of such services!
You will find that your customers appreciate services that make their lives more convenient, such as online reservation systems and hassle-free meal delivery.
Tap into the large, loyal customer base of such delivery services.
#12. Monitor Your Social Media Presence
Monitoring social media provides you with valuable insight into your audience and industry by keeping track of mentions, hashtags, and keywords related to your brand.
Using this data, you are conducting quantitative research (metrics and analytics) as well as qualitative research (post inspiration and strategy).
By listening to what others say on social media, you ensure your posts are relevant, engaging, and you prevent yourself from making unnecessary mistakes.
With a social media monitoring strategy, you can consolidate all brand mentions and search parameters, which will let you focus on responding to vital messages and developing strategies based on insight.
Digital Marketing Strategy for Restaurants – FAQs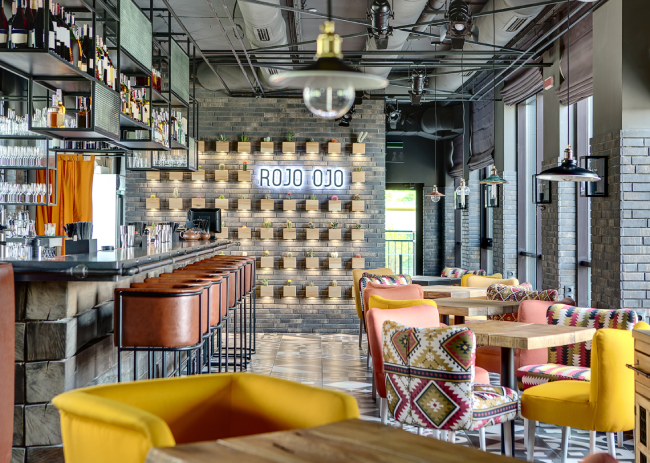 What Is The Best Digital Marketing Strategy For Restaurants?
In recent years, marketing for restaurants has developed into an increasingly complex endeavour.
People have more options than ever before for filling their bellies. Restaurants should compete for their customers' attention beyond their physical locations.
Make dishes Instagram-worthy by improving the presentation.
Insta-worthy dishes are a great way to promote your restaurant without spending money on advertising since it uses user-generated content to spread the word about your restaurant.
In a nutshell, food plating and presentations encourage people to take photos and share them online, particularly on Instagram, where hashtags like '#foodporn' are becoming increasingly popular.
Why is Digital Marketing Important for Restaurants?
1. It Inspires You to Think Creatively
The idea of a stagnant and boring existence doesn't seem enticing, does it? That is why you must seek out opportunities to improve your distinctiveness and appeal.
Would you like to know how restaurant marketing applies to going beyond horizons? It helps you strategise and act upon tips and tactics that will ultimately create a distinct image for your restaurant.
By using social media, you can gather information about competitors and target audiences and then incorporate it into forming new recipes.
Moreover, it can help you stay on top of the latest trends and improve your interactive skills to an unprecedented level.
2. It Boosts the Popularity of Your Brand
By establishing an online presence, you automatically gain a broader audience.
You can gain instant brand recognition thanks to digital marketing strategies, and you will be able to attract your targeted clients who will assist in the growth of your business.
The more customers you get, the more chance you have of receiving positive feedback.
Thus, the introduction of an exclusive customer pool and high-quality customer service will result in intense satisfaction for every party involved – you, your restaurant staff, and your guests.
3. It Adds to the Enjoyment of the Consuming Experience
Taking food photographs is more than a passion for food; it is also an enjoyable endeavour.
Wouldn't it be better if you gave both options to your customers? It is imperative that you make your meals look attractive, so they get everything their insatiable hunger or thirst cravings.
Using digital marketing strategies allows you to appear more creative and exceptional in your approach. That's what's going to make the consumers' experience successful.
It is possible that a new visitor to your brand's website becomes engaged even before stepping foot in your restaurant, or an existing customer may share your social media posts.
What will be the outcome of monitoring your efforts and improving those areas? You can advertise your business online, but do your online ads, or engaging content, convince customers that you run a fantastic restaurant?
It's impossible to know unless you start analyzing your marketing campaigns.
4. It Warms up Potential Customers
The benefit of digital marketing is that you can introduce yourself to prospects more readily.
It is imperative to maintain your brand reputation after you have earned a customer's loyalty.
Having found your like-minded food lovers, you'll need to build a long-term relationship.
Unlike other industries, this requires continuous interactions with the audience, so setting it and forgetting it isn't an option here.
Thanks to the restaurant's advertising, keeping in touch should never be an issue when it comes to your digital marketing strategy for restaurants.
It allows you to stay in touch with old customers and also reach new ones in thousands of ways.
How do Restaurants Market on Social Media?
Considering that online reviews and comments influence 88% of people, an intentional digital marketing strategy for restaurants is a must.
Social media provides restaurants with an easy way to engage with their customers. 
Using platforms such as Twitter, Instagram, and Facebook, restaurants are using social media in the following ways:
Post high-quality pictures of food

Post daily, weekly, and seasonal menus

Feature content created by customers

Interact with customers

Share your recipes

Display behind-the-scenes images and videos

Showcase employees like servers, bartenders, chefs and others
It's always helpful to get inspiration from other restaurants that are crushing the social media game and driving digital traffic to their businesses. 
Regardless of whether you handle your restaurant's online presence yourself or delegate the task to a dedicated member of your team.
How Do I Double My Restaurant Sales?
Due to the remarkably competitive nature of the restaurant industry, customers have a lot of options when choosing where to dine or to place an order.
The need for operators to have strategies that contribute to increased sales as well as an increase in customers has become more vital than ever before.
Try refreshing items every year or on a seasonal basis if you've been using the same iteration for years. 
Promoting a new menu through social media and other marketing tools is also a fantastic idea. Taking high-quality photos of your dishes will earn you extra points.
Make sure you have an Instagram account, a Twitter account, and a Facebook business page. Social networks are great for promoting your daily specials and sharing mouth-watering photos. 
Convenience is king in today's app-centric environment. Think about partnering with delivery services like Seamless, GrubHub, or DoorDash. 
A partnership with a delivery service can increase sales at a restaurant. The ability to manage orders from smartphones can streamline your ordering process, attract new customers, and satisfy existing clients.
How Should I Do Digital Marketing of my Restaurant to Attract More Customers?
Successfully owning a restaurant is more challenging than it used to be.
In the past, you could set up shop on a street corner and stay in business for decades as long as your food and service were good.
Now, you need to be more intentional about how you market and engage the community. 
A digital marketing strategy for restaurants cannot be understated.
For a restaurant to succeed, it needs a steady stream of customers, both new and existing.
It can be accomplished most effectively through digital marketing. 
Digital marketing can effectively reach customers at every stage of the sales funnel, making it a powerful tool for restaurants. You can use it to:     
Nurture leads

Build brand awareness

Bring customers back in again and again

Drives sales

Generate leads

Drive more online restaurant orders
The Takeaway
Due to the highly competitive nature of the restaurant industry, digital marketing is vital to achieving success.
A significant part of the digital marketing strategy for restaurants involves establishing a strong website that is optimised for content and SEO, as well as being visible on review sites and using local targeting for online advertising.
Get your audience's attention with innovative cuisines and dishes, all the while developing your social media accounts and engaging your audience, giving away freebies, and offering incredible discounts.
It is possible to stand out from your competition if you follow these steps. If you execute them well, it will help grow your business and succeed in the long run.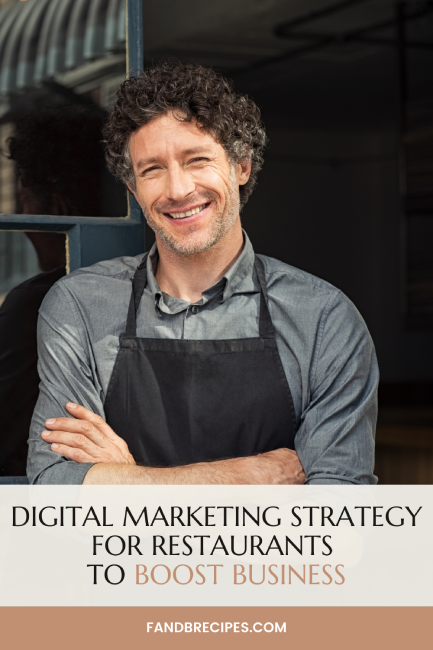 Dhruvi is a bubbly, affable person and a reading enthusiast. She would never set foot in the kitchen if not for an easy and exciting recipe.