Restaurant Marketing Consultant: Meaning, Hiring Tips and More
Most restaurant owners will reach out to a restaurant marketing consultant at some point in their restaurant's lives.
Wondering why?
A restaurant marketing consultant has an abundance of knowledge and experience to take your restaurant to new heights.  
Research says 90% of customers search online before choosing a restaurant for dining.  
The first question that a customer asks before dining in a restaurant is: why should he spend his hard-earned money on this restaurant? 
What makes a restaurant stand out and get good ratings depends on its effective marketing strategies. 
Marketing is an important aspect of a business plan. A restaurant marketing consultant can help you live up to customers' expectations by designing effective and efficient strategies to transform your business.
If you're new to the food and beverage background and don't have knowledge about setting up a restaurant, hiring staff, designing menus…in short, about the basics, it's wise to hire a restaurant marketing consultant. A consultant will help you design your restaurant and set up your business.
In this article, we have come up with the ultimate guide to a restaurant marketing consultant: attributes, what traits to look for and mistakes to avoid when hiring one.
If you're looking to hire a great restaurant marketing consultant, make sure you read the entire to imbibe all the insights. 
Who is a Restaurant Marketing Consultant?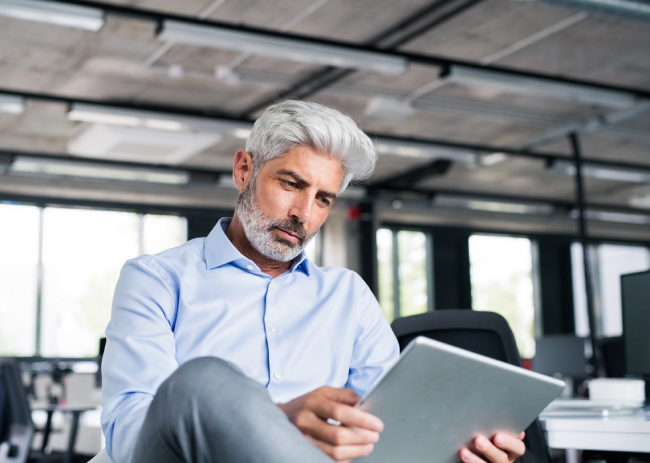 A restaurant marketing consultant plays a key role in bringing in more customers and increasing the sales and revenues of restaurants. 
They gauge the restaurant and come up with recommendations to work on different aspects of the restaurant while considering their goal of boosting revenues and bringing in more customers. 
As a consultant, they gather data, assess the client's situation and then identify the opportunities and threats. 
After breaking down all the factors, they devise marketing strategies and implement them by either training the employees or leading them by themselves. 
Generally, they work for consulting companies or work as self-employed.
Restaurant marketing consultants are experts who have gained knowledge in this field over the years. 
They give you the right kind of ideas, insights and perspectives about your restaurant that help it grow and boost sales. 
Although a restaurant owner may be highly experienced, it's impossible for him to handle everything. 
From formulating strategies and keeping track of sales and marketing, to branding and advertising, it's impossible for someone to handle everything alone. 
To ensure that his business is running smoothly, he will require expertise to look after the formulation of strategies and their implementation.
Attributes of a Good Restaurant Marketing Consultant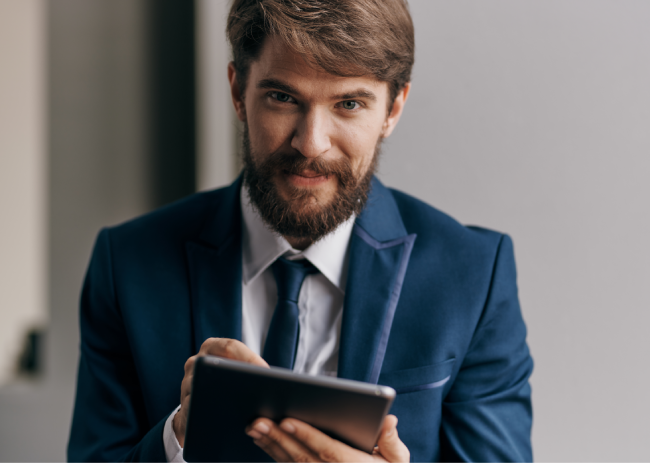 Here are 4 key attributes that you should look for while selecting a restaurant marketing consultant to help you grow your business:
#1. Experience
You should choose a consultant who has had a decent experience in executing the restaurant business successfully. 
There's no specific experience, but generally, the consultant must have a good knowledge of running a restaurant business and knows how to generate revenues.
Opening a restaurant isn't an easy job. In fact, it requires a lot of knowledge and deep insights into the cities, their laws and demographics. 
If you're planning to open a restaurant in a specific country or city, then look for a  consultant who has good experience and knowledge of business, but also must be well-versed in the laws and demographics of that country or city. 
It will help you get permits and licenses easily and will develop insights about their hospitality laws, which will help you attract more customers.
Also, the more experience the restaurant marketing consultant has, the more the chances of assessing the restaurant effectively and bringing more desired strategies to the restaurant.
Besides, the consultant must also have experience working with different clients or different industries, as it will bring in a lot of learned lessons from different industries, which will give you a completely different perspective.
Go with a qualified candidate for the post, whom you can count on. With great investments comes a qualified and desirable candidate.
#2. Entrepreneurial Skills
Hire a consultant who possesses entrepreneurial skills. If they have had the experience of owning a company or possess the skills, then they will be a great asset to your restaurant. 
Instead of following the plans blindly, they will come up with real and viable solutions that will suit your restaurant's needs.
#3. Vision
Sharing the same vision as that of a restaurant owner is essential. However, a  consultant should also have the audacity to challenge your vision when the need arises. 
They should definitely envision your goal and if they believe there's more to add value to that vision, then they can dissent. 
This will make the relationship between you and the restaurant marketing consultant healthier.
#4. Great Knowledge and Networking
With great experience comes great knowledge, which can create a space for new ideas and strategies that they can cater to clients and, with a solid network can build your strong reputation.
With a wide network, you'll be introduced to companies with different backgrounds, ranging from contractors, interior designers, lawyers, technology providers and accountants. 
You're not only getting a restaurant marketing consultant with optimum skills but also being introduced to their network. It can add great value to your business.
How to Hire a Restaurant Marketing Consultant?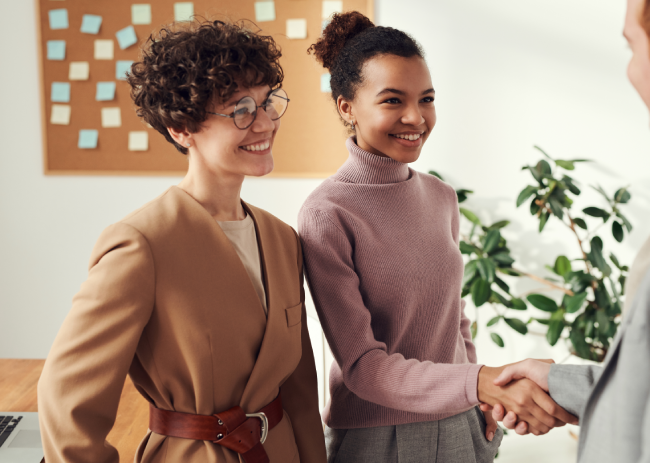 A restaurant marketing consultant plays a vital role in setting up your restaurant. Therefore, it's essential that you go through the process of recruitment before hiring a suitable candidate for the post.
#1. Define Your Business Vision
Before starting with the process, it's essential that you determine your business goals and expectations. It will give clarity about your requirements and what kind of service you expect from them. 
Also, it will give clarity to the consultant as well, what services they have to render and what desired results are expected from them. 
Moreover, this will help you design your budget based on your expectations and services and will make it easy for you to hire the appropriate candidate.
#2. Do Extensive Research
Perform preliminary research before hiring a suitable candidate. You can take the internet as a source to search online but don't stick to that. 
If you have a good network then you can ask people in your industry to recommend someone. 
You can also go with social media platforms, as nowadays, people put their portfolios on social media to reach out. 
Shortlist a few people before arriving at the conclusion. Don't rush until you find a potential candidate for the post. 
If you have got recommendations from people, ask about their experiences before selecting anyone. 
If you get bad referrals, then eliminate them instantly. 
As you have invested a lot of money in your business, hiring a restaurant marketing consultant comes with a huge responsibility. Hence, it's important to consider all these factors.
#3. Do a Thorough Background Check
Once you're done with the research and shortlisting candidates, do a background check. This will determine whether the candidates are worth contacting and going ahead with. 
Shortlist candidates based on criteria such as their goals and their ethics. If their code of conduct is entirely different from yours, no matter how knowledgeable they are, they still won't get along with you. 
Look for someone who is willing to work together as a team and has similar values as you.
#4. Ask for a Written Proposal
After going through the entire process of shortlisting and research, explain to candidates about their responsibilities and what they're expected to do. 
Then ask for a written proposal from them on how they will provide their services and how they will help you. 
Compare the proposals and narrow down your search to one or two candidates. Waitlist the remaining two or three candidates. 
#5. Interview
This is an important step, make sure you conduct the interview meticulously.
Ask them to elaborate on the written proposal or give them a hypothetical situation and then observe how they handle the answers. 
Ask them some questions about whether they have worked in any restaurant business and what kind of experience they have had. 
Do they have general business consulting experience? 
Are they well-versed in using the latest technology as it could benefit the business growth? 
Go with the one you think is fit for the post.
#6. Fee and Payment Structure
Once you're done with finalizing the candidate, discuss the salary or fee with them. 
Put forward the salary you're willing to offer and ask if they're comfortable with the pay.
Also, define the payment structure early on and address questions such as: How many milestones will you be setting and what would be the payment method? 
5 Things to Keep in Mind When Hiring a Restaurant Marketing Consultant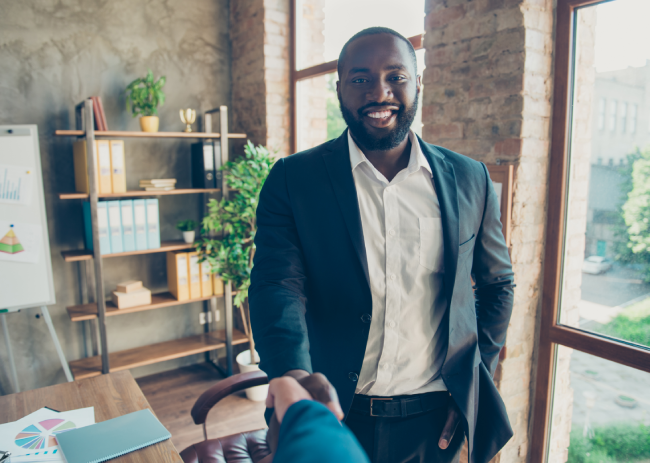 You've understood why you need a consultant and how to hire one. It's time to move on to the most important things to keep in mind when hiring a restaurant marketing consultant.
#1. Experience
Firstly, as a restaurant marketing consultant is of utmost importance to the company,  it's essential that you choose the one who has gained the right experience for your restaurant. 
It's not necessary that you have to chase the one who has maximum experience. 
The catch is to find the one who has the right experience for your restaurant. 
You don't have to be bothered by the testimony of other restaurateurs about your consultant. You just need a suitable, experienced candidate for the post.
#2. Hire Consulting Firm than a Consultant
Consider hiring a company rather than a freelancer. To save time and effort, avoid being in the cumbersome process of hiring and then checking the candidate's background. 
Hiring a company makes it easier, as you'll get all the resources of that company and if you want to replace the consultant, you won't have to go through the entire process again.
The company will replace them. Generally, companies with more experience in this industry know how to deal with people and are quite good at handling the issue due to their experience and exposure to working with people. 
Hence they charge a fair market rate than freelancers who can charge unreasonable fees.
#3. Look for Attributes Before Hiring
Always look for the attributes such as experience, vision, entrepreneurial skills, knowledge, network, competence, and confidence. These are the keys to consider while hiring any consultant firm or consultant. 
#4. Define Your Needs and Goals
Sometimes, restaurateurs aren't aware of the issues or root causes, especially if they're new to the industry.
It's important to have clarity about your goals and needs so that you can dictate the list of issues and goals to the consultant. 
Ensure that you give a detailed description of your issue.
It will help the consultant analyze the root cause and come up with a viable solution. 
If possible, discuss it in the beginning itself for better communication and it will also help them know your concerns.
#5. Communication Skills
A consultant must have good communication skills.
You want to hire someone that has excellent convincing power and is able to put ideas into words. 
A consultant could have great ideas but if he's unable to put them into words or convince you, then you're not likely to succeed.
Top 5 Mistakes to Avoid While Selecting a Restaurant Marketing Consultant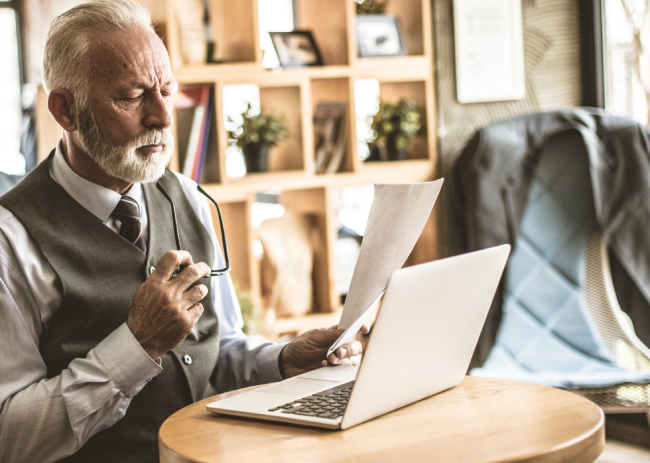 There are tons of benefits of hiring a restaurant marketing consultant, but there are a lot of mistakes that you should avoid. Here are the top 5 mistakes most restaurant owners make when hiring a consultant:
#1. Hiring Your Competitor's Restaurant Marketing Consultant 
Chances are, your competitor also has a restaurant marketing consultant that's helping them with their business. Instead of poaching him, it's best to find another candidate who meets your needs.
Hiring your competitor's consultant may not be the best idea as they may not be able to understand your needs and apply the same strategies that worked for your competitor.  
For instance, let's say you wish to open an online bakery business like your competitor. Rather than hiring their consultant, hire someone who understands your business's strengths, weaknesses, opportunities and threats. That way, you will have a chance to outdo your competitor.
#2. Giving Out Your Restaurant Information
Your restaurant marketing consultant may be handling multiple restaurants, and some of them could be your competitors.
However, hire a consultant that believes in keeping your restaurant information confidential. 
You don't want a consultant who spills information about your restaurant, including recipes, profiles of your employees, or internal information to your competitors. 
#3. Hiring Multiple Consultants
Hiring two or more restaurant marketing consultants at the same time can result in creating barriers.
In fact, it may even give rise to conflicts due to differences in opinions or out of attitudes. It often leads to incurring losses.
#4. Not Following the Consultant's Advice
There will be a lot of times when you will have a difference of opinions on an issue. However, you should consider following his advice. Remember why you hired them in the first place. Trust their experience and judgement. 
#5. Not Doing a Proper Background Check
Before hiring a  consultant, it's advisable to do a background check and get to know them and their experience to save yourself time, money and effort later on.
What Areas Can a Restaurant Marketing Consultant Help Me With?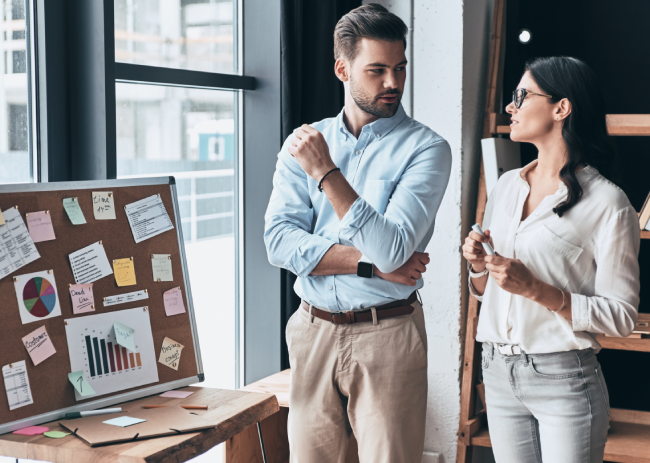 A restaurant marketing consultant can help you in various domains. From designing menus to finance, hiring and staffing to marketing, they'll help you with almost everything. 
Regardless of whether you're a new restaurateur or not, you will need the help of a consultant to help with setting up the business and give viable solutions. 
As they have gained experience in the industry, they will be able to help you rule out almost all issues.
The following are the areas where you may need the help of a restaurant marketing consultant:
#1. Concept, Location and Place
a. Concept
If you're a new restaurateur and are starting a new venture, you'll need the help of a Consultant to help you in setting up everything. 
Depending on the theme, area and budget, they'll help you set up the restaurant of your dreams.
b. Location
After analyzing the budget and concept, the consultant will help to decide on a prominent location for your restaurant considering target audiences.
With the guidance of the consultant, you can know your potential customer base and comprehend their eating preferences.
c. Place
You will have to consider certain basic amenities such as water supply, parking space and electricity for your restaurant. 
Before purchasing the property, you have to ensure that you don't cause any kind of discomfort to the customers. The consultant will help you find a suitable place with basic amenities at the right price.
They will also suggest if you should purchase the place, and rent/lease it depending on your budget and the type of restaurant you want.
#2. Hiring and Training
Managing a restaurant isn't an easy task and therefore requires managers, servers, cooks, bartenders, and hosts. 
Initially, when you have just started the venture, hiring an HR team won't make any sense as it will cost a lot of money and will require supervision.
If you're hiring a restaurant marketing consultant firm, they can help you with the hiring and staffing process.
Training the staff isn't an easy process as they have to undergo a trial and error process based on having to curate the recipes.
Therefore, a two weeks training would be required which is usually taken care of by the consultant.
3. Designing
Menus and layouts, if appropriately designed, can completely turn the table as they can have a strong influence on the customer to order more. 
Menu designing is a key part of a marketing strategy that can attract more customers and boost revenue.
To design the menu more aesthetically, you'll need the guidance of a restaurant marketing consultant. 
Menu development requires a good budget for printing, copyrighting, production, and food photography.
Make sure while designing the menus, you keep in mind the font and colour, templates, and description. 
Everything must go in sync with your restaurant's brand and concept. It should look decent and aesthetic to allure customers. 
A good menu can actually bring more food to their table. Make sure you study a few samples of other restaurants before designing yours and look for creative ways to make it look more appealing.
Frequently Asked Questions (FAQs)
What Does a Restaurant Consultant Do?
A restaurant marketing consultant is an advisor who helps you grow your business more profitably. You can hire a freelance consultant or a consultant firm. They help address the issues and root causes of the problems arising in your restaurant. They can act as financial advisors, and menu designers, and can help you with hiring and staffing as well. Also, they can help with setting up the business, choosing an appropriate location, and, overall, assisting you with your business. Therefore, they can be a great asset to the business. 
How Do Restaurant Consultants Get Paid?
It entirely depends on the pay scale, which is quite subjective. Generally, they are paid by either of the two methods:
Hourly Retainer:

It depends on the region or country where they're working. Usually, the pay scale ranges from

$40-$120 per hour

. 

Project-Based:

They can charge based on the projects as well. Based on the proposal, the consultant can estimate the time and can tell you their charges. 
What is an F & B Consultant?
A Food & B Consultant is an advisor who helps in creating strategies for designing food service facilities for clients. They are experts in the food domain and advise on ways to improve the food quality service.
What Should I Charge as a Consultant?
Whether you're new to this field or have been in this field for several years, charging a fee from clients can be a challenging process. Don't worry, here are a few methods to charge your fee as a consultant:
#1. Hourly Method
You can charge per hour from your client. You can either track the time and then send a bill to the client or set an hourly charge. It's perfect for beginners who have just started working on projects. If you're an expert, we recommend not charging hourly fees.
#2. Project-Based Method
Sometimes, clients aren't certain about the amount they'll pay based on the hourly method. Hence, they prefer going with the project-based method. It's a tad more complicated process than hourly-based, but it is a preferable method for most consultants.
#3. Value-Based Method
It's more based on the charge for the services rendered to the client than hourly or project-based. You get paid based on the results and outcomes of your work. It requires different skills, such as accounting, project management and sales. Hence, this is a perfect method to increase your rate based on work and add more value.
The Takeaway
A restaurant marketing consultant can assist you with everything from designing menus to financing and hiring and staffing. 
The right consultant with the desired attributes will help you grow your business, increase profits, and solve issues by suggesting appropriate strategies. 
Remember to hire a candidate that understands your needs and wants and has similar values and code of conduct as you. Don't forget to do a thorough background check and clarify payment terms before you hire them.
Hopefully, this article has given your valuable insights about responsibilities, hiring, and desired traits to look for in a restaurant marketing consultant. 
Implement it and let them transform your restaurant and take them to new heights!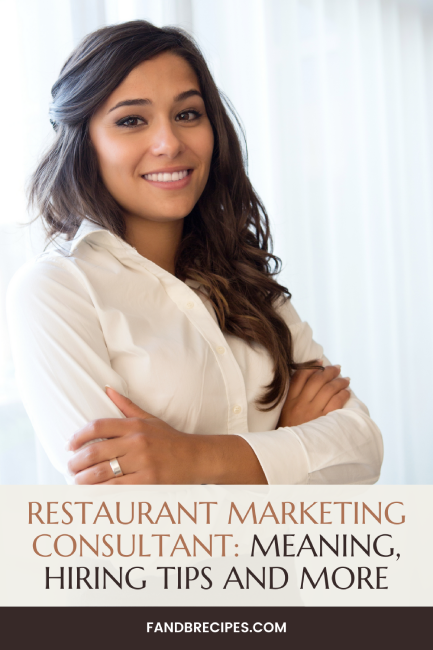 Shristi is an avid reader, recipe developer and wellness enthusiast. She's probably making a mess in her kitchen right now.