Stunning in its simplicity, Dhanival Korma is a Kashmiri recipe that highlights the flavours of fresh coriander and cardamom.
It is just one of the specialities served at the Wazawan, the traditional Muslim feast.
Serves: 4-6
Cooking time: 75-80 minutes
Ingredients: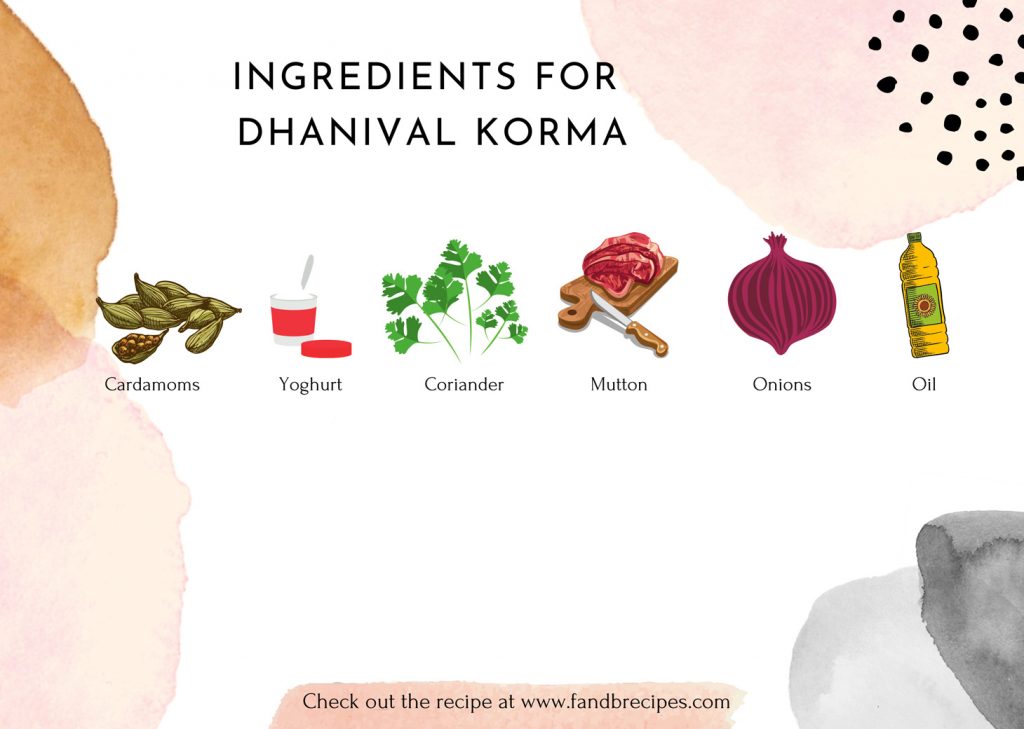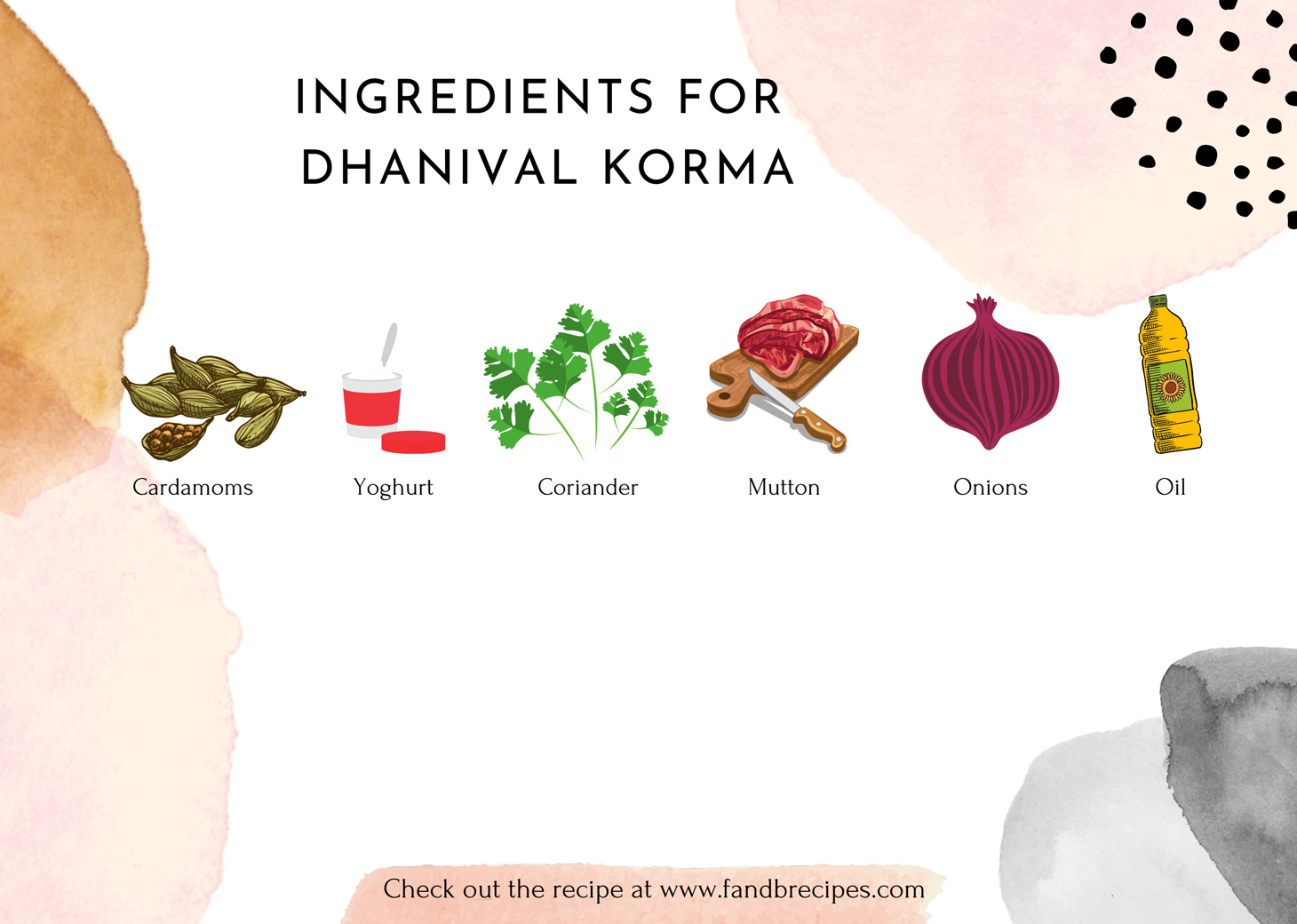 10 green cardamoms, crushed
125 g fresh coriander, finely chopped
2 cups yoghurt, lightly beaten
1 kg mutton, cut into medium-sized pieces
4 onions
3 ½ tbsp oil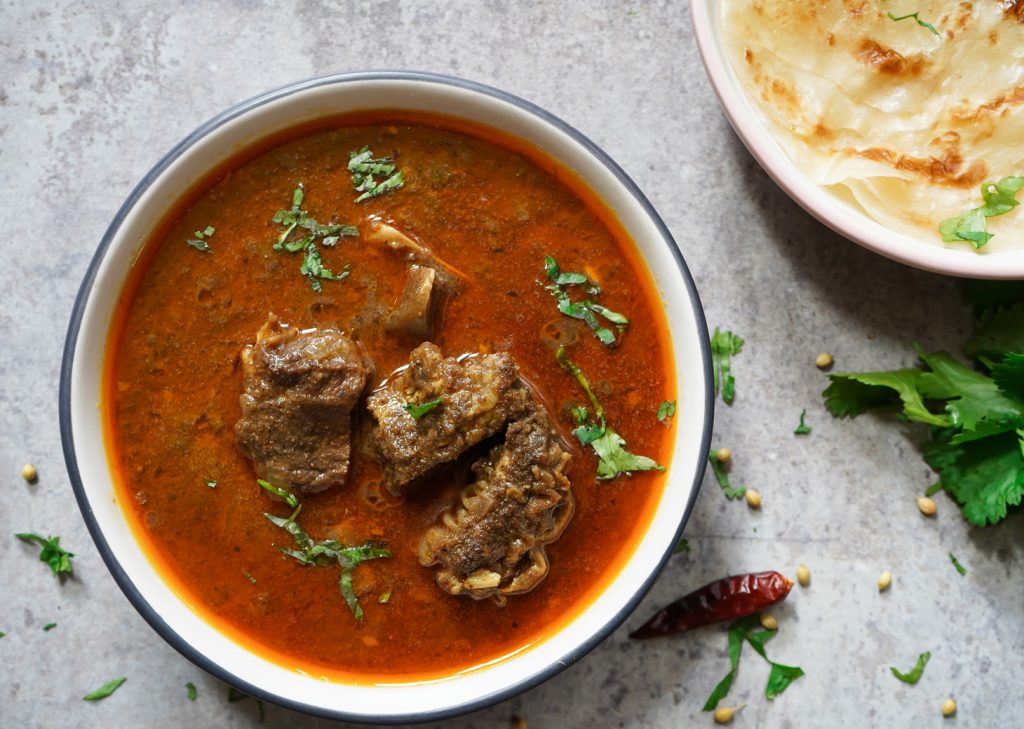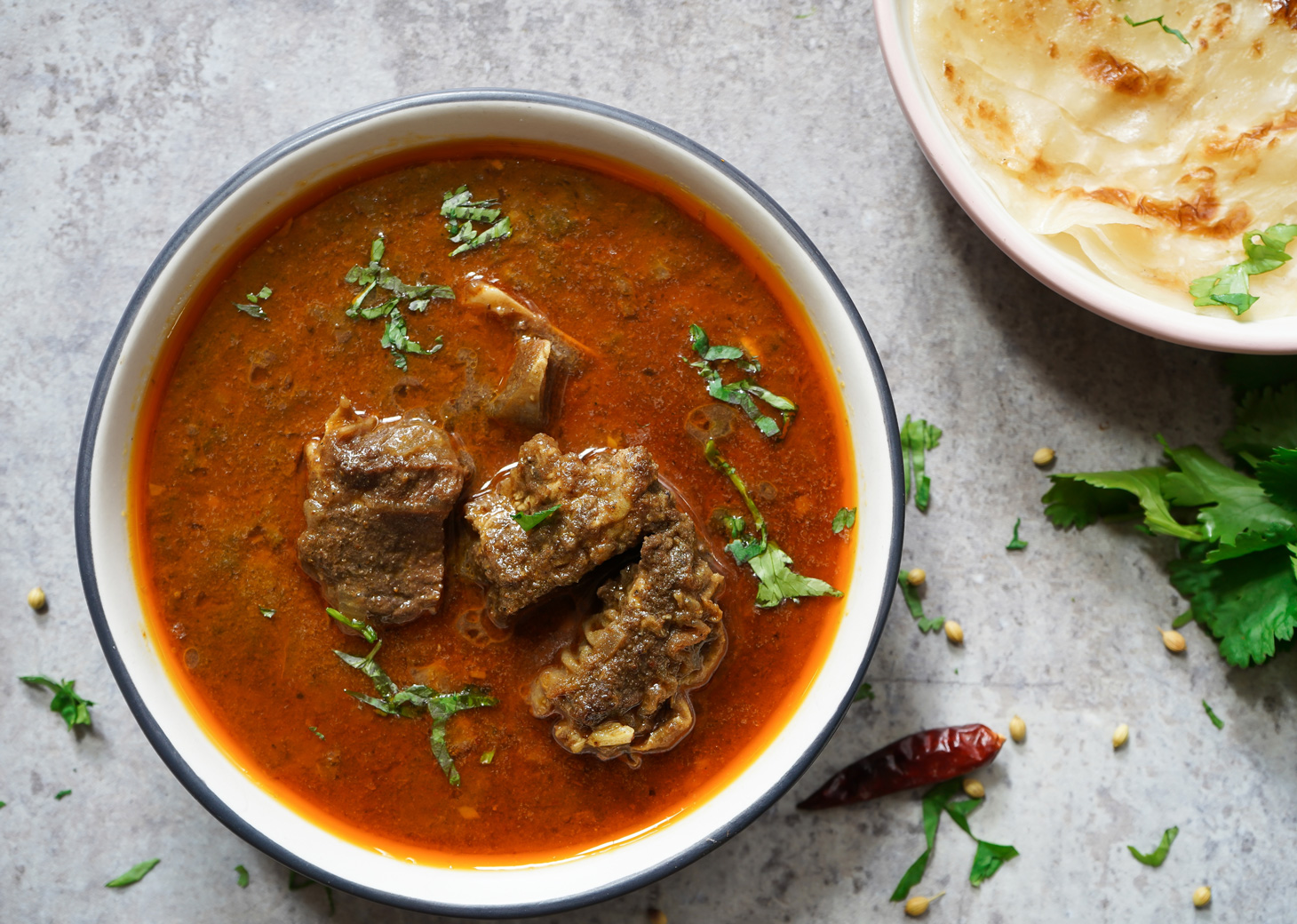 Directions:
Heat oil in a heavy-bottomed pan. 

Grind the onions using a grinder and add them to the oil along with the meat. Stir well, cover and cook on low heat for 10 minutes or until the meat and onions turn light golden brown.

Add yoghurt. Stir and reduce the heat. Continue to cook covered until the mutton is tender. Depending on the quality of the meat, this will take between 45-60 minutes. It may be necessary to add a little water because the dish needs to have some gravy.

Stir in the chopped coriander and cardamom. Continue to cook for another 2 minutes. Serve immediately with Mughlai roti or Biryani.
Don't Miss: Gosht Recipes that are Perfect For the Weekend