Macaroni Cheese
Macaroni Cheese is a quick and easy fix for all your hunger pangs.
Serves: 3-4
Ingredients: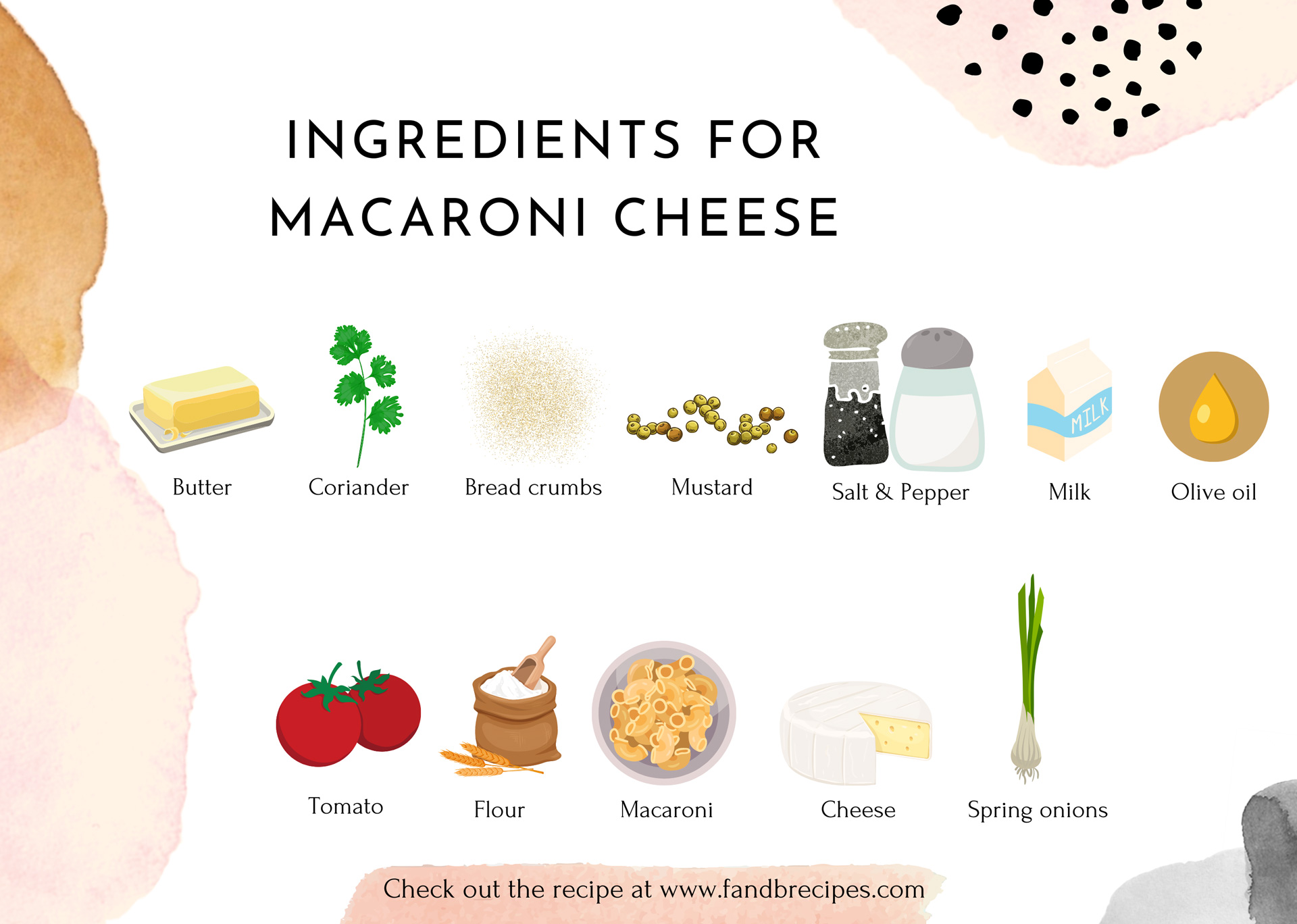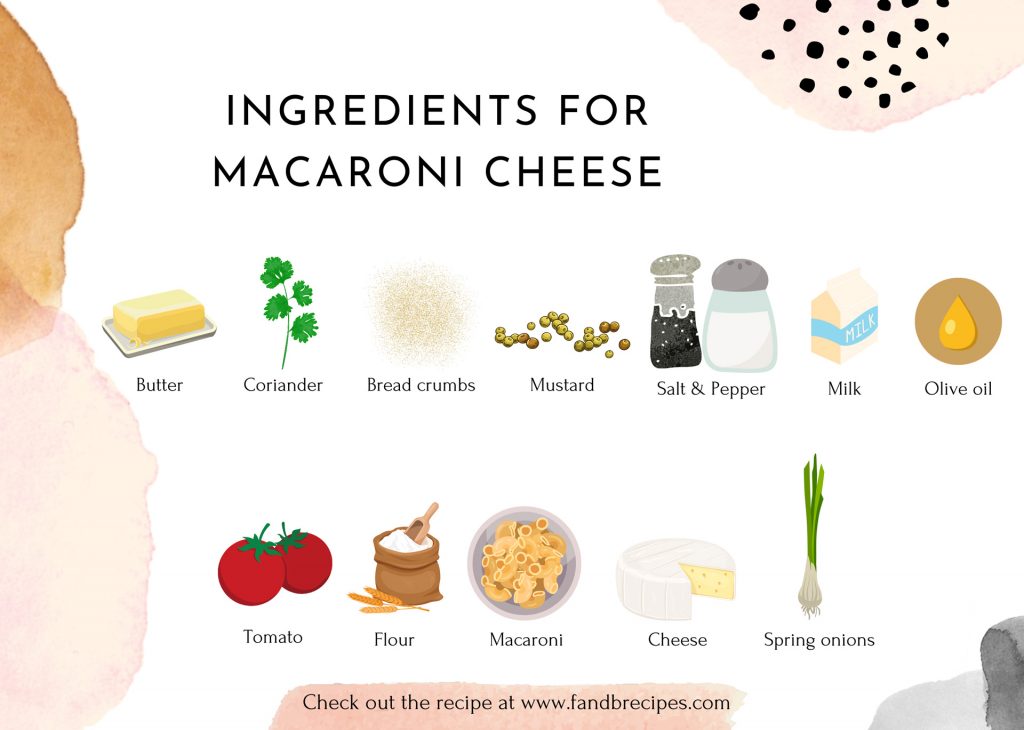 A small tomato, sliced
Coriander leaves, chopped
2 tbsp dry bread crumbs
1 cube or 25 g cheese, grated
¼ tsp mustard powder
½ tsp pepper
¾ tsp salt
1 ¾ cups milk
2 ½ tbsp flour
1 onion or 2 spring onions, chopped along with greens
2 tbsp butter
1 tsp olive oil
1 small cup uncooked macaroni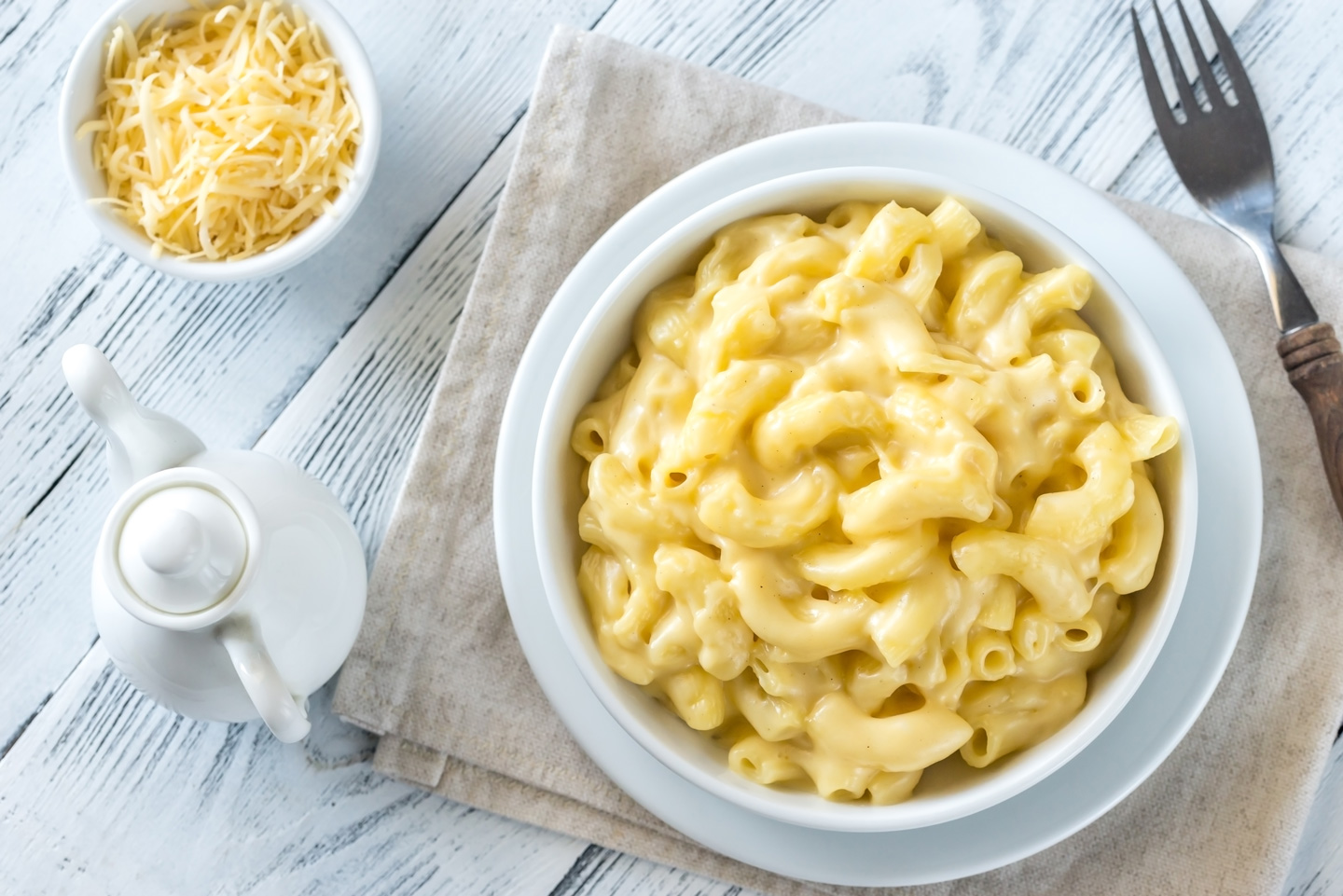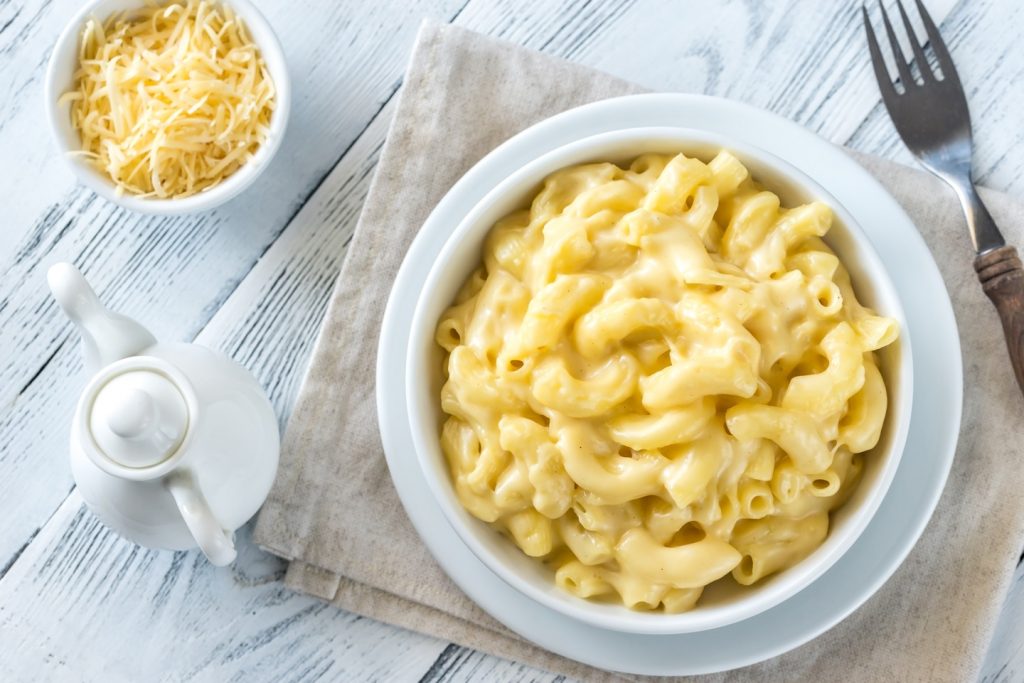 Directions:
Microwave 1 ½ cups of water with 1 tsp oil in a medium-sized deep-dish uncovered for 3 minutes. 

Add macaroni. Microwave uncovered for 5 minutes.

Let it stand in hot water for 4-5 minutes. Drain and drizzle 1 tsp olive oil. 

In a clean dish, microwave butter for a minute.

Add spring onions and microwave for 2 minutes. Once done, add flour, mix and microwave for 30 seconds. 

Add milk, stir to ensure no lumps are formed before adding salt and pepper. Microwave for 3 minutes stirring after every minute. Continue to microwave for up to 2 minutes if the sauce does not thicken. 

Add grated cheese, boiled macaroni and mustard powder. Mix well. 

Sprinkle bread crumbs on top. Arrange 2-3 tomato slices and sprinkle a little chopped coriander. Microwave for 2 minutes or keep it in the grill for 5 minutes. Serve immediately. 
Don't Miss: High Protein Baked Potatoes
Shristi is an avid reader, recipe developer and wellness enthusiast. She's probably making a mess in her kitchen right now.