6 Stunning Tableware Props Typical for India
You'll find that Indian tableware props in India are different from other parts of the world. A photographer will find many colours in the tableware props typical for India. When they click these photographs, they capture the beautiful essence behind the Indian meals. 
You should have a camera with a high-quality lens to click such pictures that'll captivate people. Apart from your camera, you should pay attention to other details. Lighting, background, camera angle, composition, and the distance between the object and camera. 
We have mentioned some tableware props typical for India that'll add some flavour to your photos. 
#1. Spices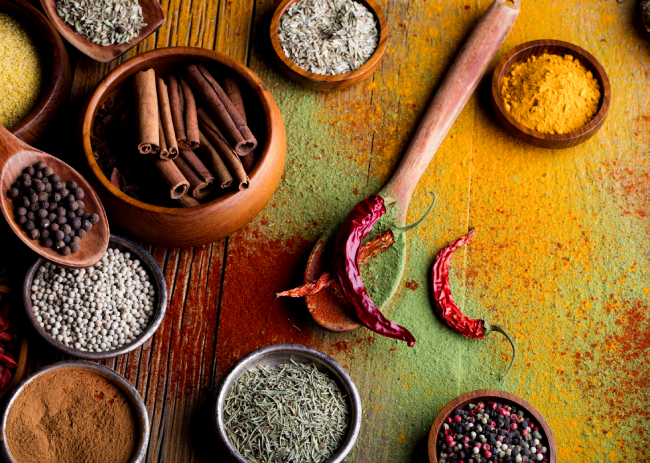 Indians use many types of spices to make their food. For your photograph, you can have some spices or a spice box in your frame. Some common spices included in Indian foods are red pepper, turmeric powder, coriander powder, salt, black pepper, asafoetida, garam masala, and more.
You can keep the spice box near your main object in the photograph. You can also prepare some spices in a tray near the object. 
#2. Herbs
Apart from spices, Indian dishes also include many herbs in them. Bay leaves, cinnamon bark, cloves, curry leaves, and mint leaves are some herbs used to prepare Indian meals. 
You can keep some of the herbs beside the spices in your photographs. The leaves will add a perfect touch to the photographs. Make sure you use fresh leaves for the photographs.
Plus, include those herbs that were added to the dish, your photograph shouldn't be misleading. 
#3. Kadhai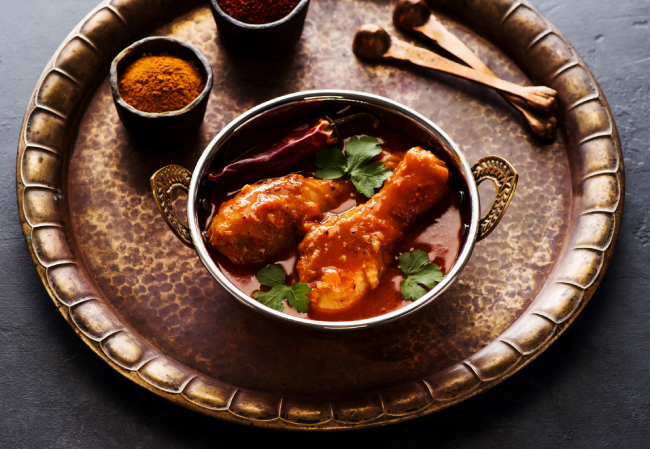 Kadhai is an Indian utensil that is used to cook vegetables. Most Indians use copper, iron, or stainless-steel Kadhai for cooking vegetables. 
Once the vegetable is cooked, you can place the Kadhai on the table. Use the Kadhai as the object of your photograph. Garnish the cooked vegetable with some coriander leaves, so the picture comes out complete. 
You can take a high angle shot while keeping the Kadhai in the center. Add raw vegetables to the dish on one side to have more objects in the frame. 
#4. Copper and Silver Utensils 
Tableware props typical for India, most commonly include copper and silver utensils. Every home in India has these types of utensils. They are used daily for cooking and eating food. 
To truly photograph those tableware props typical for India, these are a must. You can keep spoons or forks beside the main object. You can also put focus on just a spoon and fork and keep other utensils in the background.
If you want to click a picture that includes the whole Indian meal, then click high angle photography. In the photograph, keep a silver plate with silver bowls in it. 
#5. Block Print Napkins 
Stamping a design on a piece of cloth is known as block printing. Common designs include flowers, leaves, or some abstract figures. Block prints are popular in the Indian state of Rajasthan. 
Many households use napkins with block prints on them. These napkins are used to keep the kitchen clean and to dry the utensils. 
For your photograph, you can use a block print napkin with a beautiful design on it. You can naturally fold them near a utensil. You can also scrunch the napkin so it adds more weight to the photograph. 
#6. Kulhad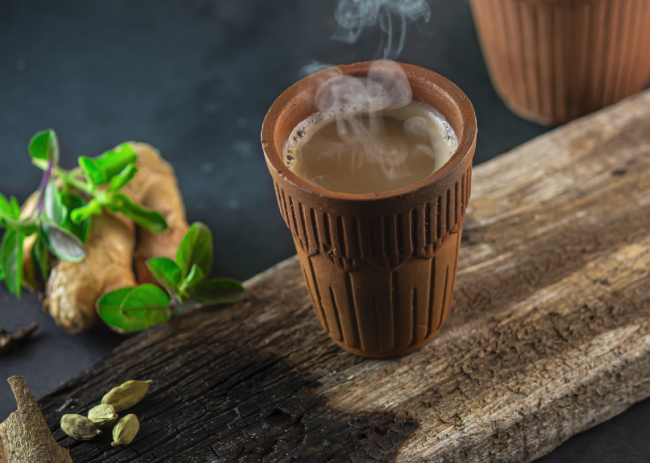 Another famous tableware prop typical for India is a Kulhad. A Kulhad is used by Indians to have tea, milk, or coffee in it. A Kulhad is typically made with clay or mud. 
For a good photograph that accurately represents India, click a photograph of a Kulhad near a tea stall. 
Another object that you can add to this photograph is an Indian snack that is typically enjoyed with tea. These may include biscuits, Namkeen, or some sweets. 
In Conclusion
If you're a food photographer, you know the importance of food props in a photograph. Such props add more objects and weight to your photograph. 
Tableware props tell the story behind a picture, they let the people know what is in a dish. Such props are also used to add depth to food photographs. Adding one prop can make the photograph look completely unique. 
Indian tableware props include spices and herbs. If you're clicking a photograph of an authentic Indian dish, then you must include some spices and herbs in your frame. 
There are also certain utensils that you can include in your pictures. A Kadhai is one of the props that are available in all Indian households. People cook their daily vegetables and other dishes in these kadhais. In the same frame, you can also add some copper or silver utensils. Keep them beside the Kadhai. Here, you can add some herb leaves too. 
Napkins are very common in food photographs. But, In India, you'll find that people use napkins with beautiful block patterns on them. Block patterns are made by stamping some flower or leaf designs on a cloth. 
Lastly, an Indian tableware prop that is a must, is a Kulhad. Indians love their tea and their Kulhad. 
Which is your favourite tableware prop and why? Tell us in the comments section below!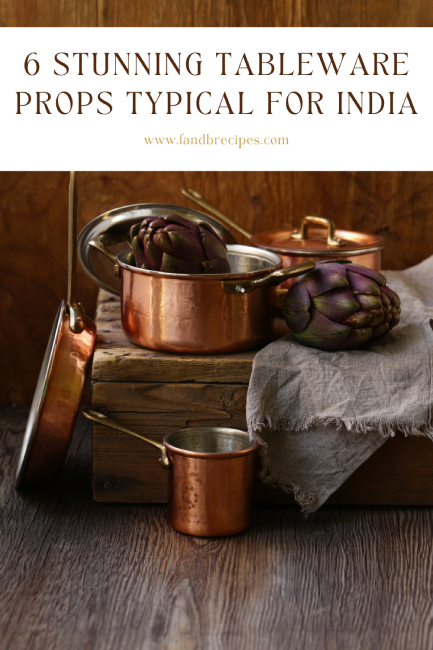 Shristi is an avid reader, recipe developer and wellness enthusiast. She's probably making a mess in her kitchen right now.