10 Irresistible Movie Night Food Ideas to Order
Watching a movie at home with friends and family is a great way to create lasting memories. But what could make a movie night more interesting than a delicious movie snack or meal? Whether you are watching your favorite series or a short film, sweet treats and snacks will enhance your movie night experience. Read through our crowd-pleasing movie night food ideas that you can order.
#1. Mexican Hot Dogs
If you and your companion/s love hot dogs, then Mexican hot dogs would be a good way to spend the night. These hot dogs are delicious and are topped with Mexican flavors including salsa, pinto beans, avocado cream, and cilantro.
You can order these hot dogs and enjoy them once your bowl of popcorn is empty. Plus, they are so filling, and you will not need to go back to the kitchen when the credits roll.
#2. Corn Chips Fish Fingers
If you are hosting a movie night for your family, fish fingers will steal the show. Made with crushed cobs corn chips, your kids will enjoy this meal as they are glued in front of the TV watching their favorite show or movie.
#3. Mini sandwich buffet
Looking for something to keep the kids entertained during a film? This mini sandwich buffet is comfort food that is utterly delicious and satisfying. Adults can also indulge in these satisfying treats and they make for a great snack when entertaining a larger group. If you have ordered extra sandwiches, you can keep them warm in the oven at 250 degrees.
#4. Nachos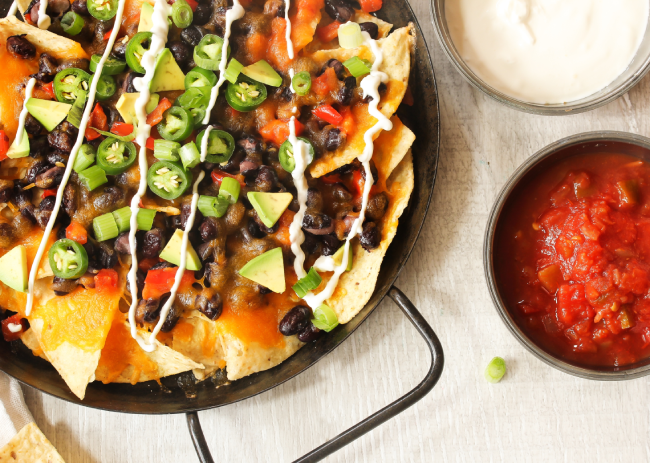 Nachos are common at movie theaters and make for ideal movie night food when watching a movie at home. You can never go wrong when you order nachos for your family on movie night. While tortilla nachos are irresistible, you may want to order sweet potato nachos for a healthier option. 
Cheesy lentil and black bean nachos are also an excellent choice if you want a vegetarian option. Or you can pick up your phone and order some fajita nachos from a Mexican joint. Any of these nachos meals will spice up your movie-watching experience. 
#5. Pepperoni Pizza Scroll
Your movie night will only get better with these bread swirls. If you like, you can order the pizza with toppings that best suit your taste. 
#6. Popcorn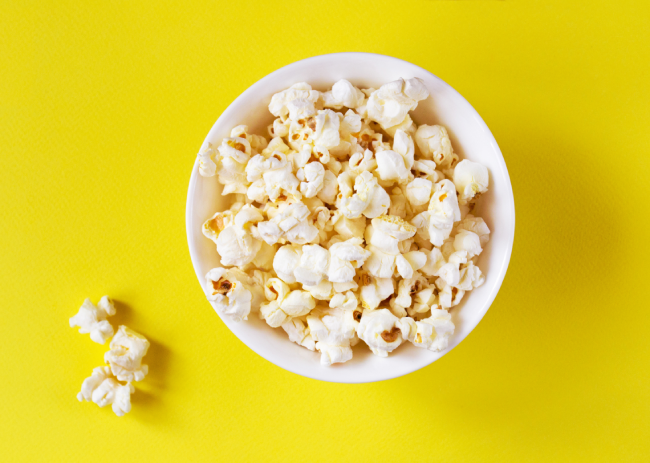 A movie night is often incomplete without a supporting snack. There is nothing better than serving a bowl of popcorn, starting a movie, and relaxing on the couch. There are so many variations of popcorn that you can make to delight your taste buds. 
Craving flavored popcorn? Try Mexican spiced hot chocolate popcorn for a delightfully sweet and spicy taste. Flavored with cinnamon, cocoa, and red chili flakes, a bowl of this Mexican popcorn will excite your taste buds, especially when served on movie nights during the fall or winter. 
Alternatively, you can order Buffalo wing popcorn for a spicy affair. Other great options include buttered popcorn, garlic bread popcorn, pig candy popcorn, and much more. 
#7. Candy Bars with chocolate, cookies, and caramel
Take snacking to another level with this chocolate candy bar that you can order from your favorite candy shop. Infused with chocolate chips, caramel, and cookies, this candy bar is easily irresistible if you have a sweet tooth. 
#8. Mixed Pocket Nuts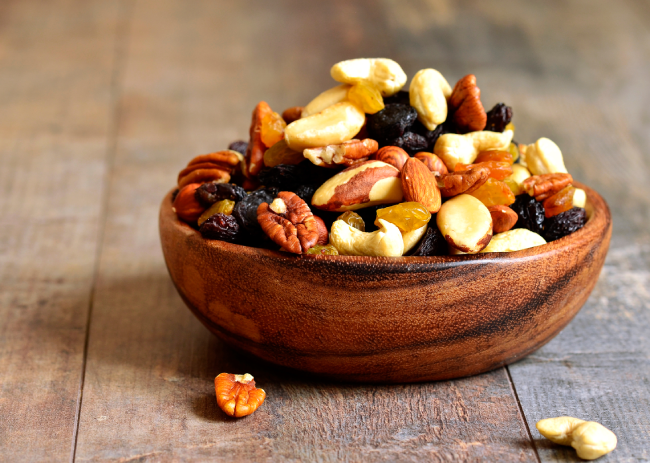 Mixed nuts are great if you want something portable yet satisfying and healthy. You can order a packet of mixed pocket nuts from any corner store. This will likely contain almonds, cashews, hazelnuts, sunflower seeds, and raisins. This is a one-of-a-kind snack that will undoubtedly bring a smile to your face. Just ensure that you are not allergic.
#9. Mozzarella Sticks
Mozzarella sticks are snackable and so much better when entertaining a viewing party. You can order these sticks and pair them with other savory snacks. Plus, this snack is rich and flavorful, and several pieces are enough to satisfy your taste buds. 
#10. Pizza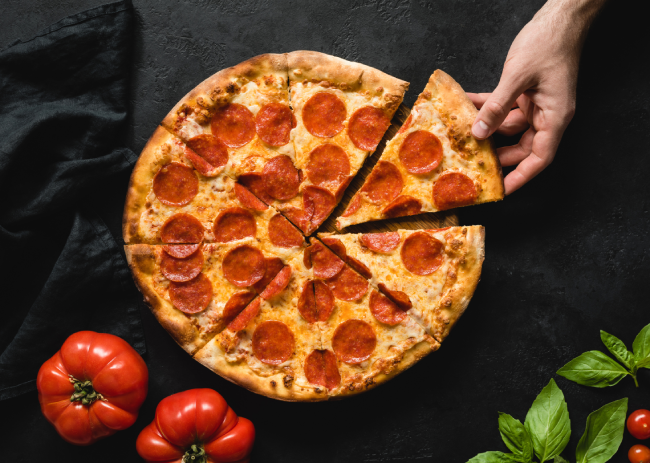 Pizza and a movie night make such a great combination whether you are having a home movie date with your partner, family, or friends. Better yet, there are loads of movies to watch while enjoying a slice of pizza, with some featuring iconic pizza scenes.
In Conclusion
Order these meals and beverages for a thrilling movie experience in the comfort of your home. Whether you want a healthy meal, delicious movie snack, or heavier dishes, our suggestions are irresistible and will make your movie night infinitely better. 
And if you're running a restaurant or food truck and sell these or similar items, it might just be the perfect idea to market to avid movie watchers and encourage them to try you out for their next movie night. You can create an enticing movie night poster to mesmerize your audience and make it a night to remember