30 Questions with Lindsay Wengler
In our new series, registered dietitian/nutritionist Lindsay Wengler, MS, RD, CDN and our Editor-in-Chief Shristi Patni address all of your diet and nutrition questions.
1. Hi Lindsay! Tell us a little about yourself.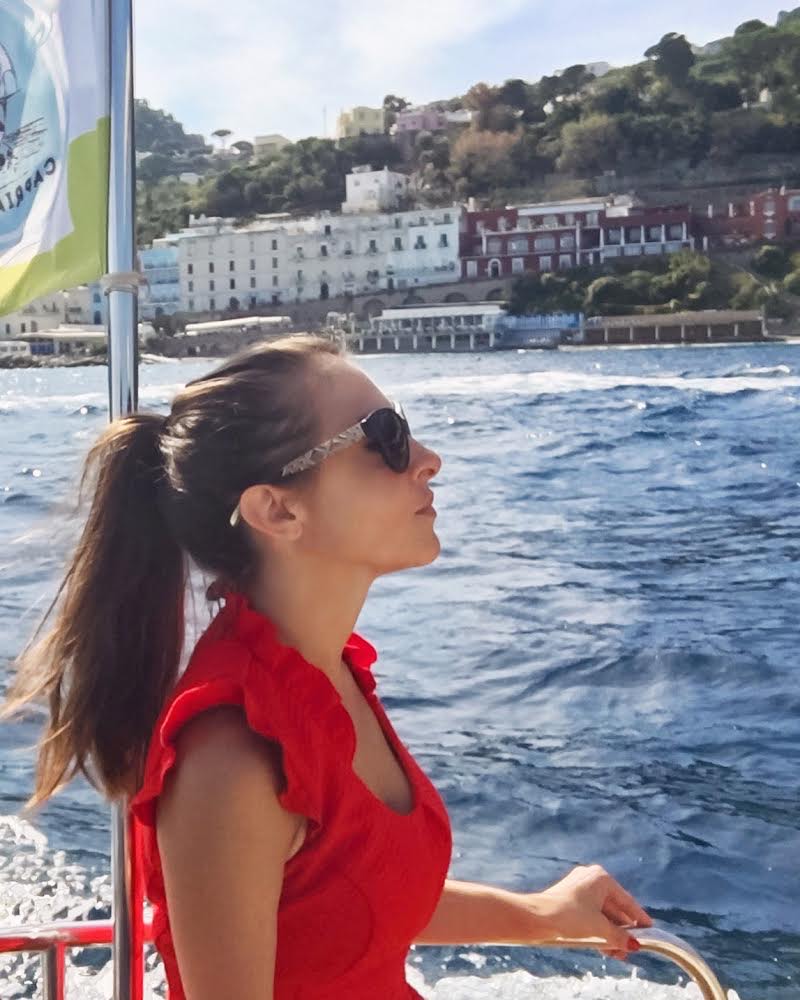 I am originally from Washington State and grew up hiking, camping, playing the guitar, and painting. I originally studied business management to start a music company but after I moved to NYC after college, I found a new passion for nutrition and science so I decided to go back to school to become a dietitian. From NYC, I moved to San Francisco to complete my DPDs which are the course requirements to become a dietitian. San Francisco's vibrant food culture and California's agriculture made it an exciting place to learn about nutrition but I missed NYC so I moved back to complete my internship at New York-Presbyterian Hospital where I currently work as a clinical dietitian. During the pandemic, a lot of my work shifted to providing enteral nutrition (tube feeds) to those who were sick and intubated from COVID19 – thankfully things are returning back to normal(ish). 
2. How long have you been blogging?
I don't really consider myself a blogger but I started utilizing social media/my Instagram account during the pandemic to show others how to make simple, healthy meals and as a way to connect with a local and global community. When the pandemic hit, a lot of my work in the hospital shifted from nutrition counseling to tube feeds and I really missed the conversations I had about food with my patients; this felt like a way for me to reconnect with and help others in that way again. 
3. What are your personal and professional goals?
I went into nutrition primarily to help others with eating disorders. During my undergraduate education, I found an interest in clinical nutrition and decided to first become a clinical dietitian to strengthen my nutrition knowledge and then open a private practice to help others with eating disorders. I've now been a clinical dietitian for nearly 5 years and recently opened my private practice, Olive Branch Nutrition  (www.olivebranchnyc.com) 
4. What inspired you to become a nutritionist/dietitian?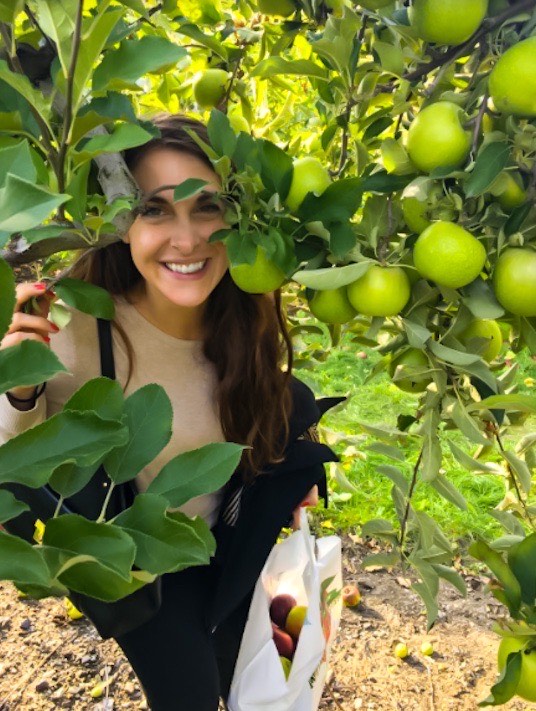 After struggling with my own health issues, I went to a dietitian for help. It was with my dietitian that I learned of the role nutrition plays in overall health and wellbeing; it seems silly to think about it now but I really had no idea that food influenced health (or could be disruptive to it) so much, and from such a biochemical level. I became fascinated with nutrition and science and started studying it on my own before I decided to begin formal education. A former coworker urged me to become a dietitian because I had such a passion and love for it. 
5. What's the difference between a nutritionist and a dietitian?
Anyone can actually call themselves a nutritionist and there are no legal requirements or formal education needed to become a nutritionist.
A dietitian must undergo specific education requirements (ranging from biochemistry, anatomy and physiology, and psychology to food science) and complete an accredited internship in order to sit for an exam that qualifies you to become a Registered Dietitian. A Registered Dietitian can work in a variety of environments including clinical work, research, private practice, and public/community health. A dietitian is qualified with providing scientific-based nutrition recommendations to a variety of populations, nutritionists may not have the formal training or scientific knowledge to make appropriate diet or health recommendations.
6. How do you stay up to date with the latest research in nutrition?
I subscribe to a variety of scientific journals, attend (now virtual) conferences, participate in webinars, and read the news for research and nutrition news. I often look to blogs and social media sites in order to stay up-to-date with new diets and fads. 
7. Tell us a little about the Mediterranean eating patterns/lifestyle.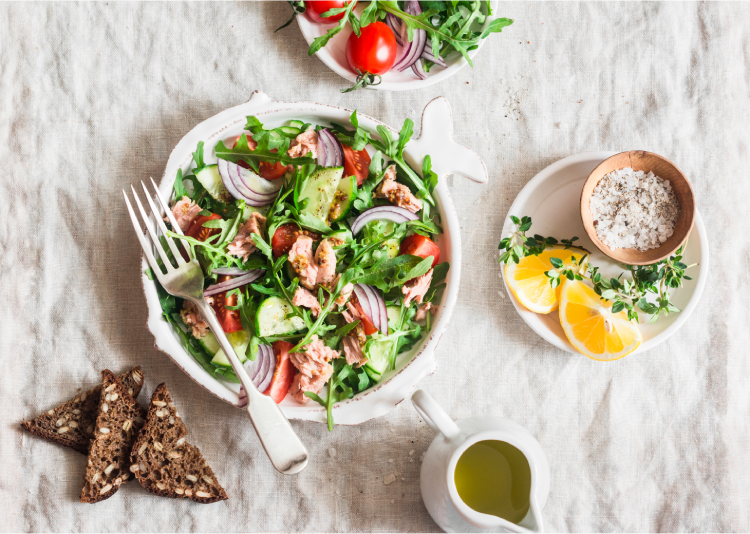 The Mediterranean lifestyle encompasses not only the foods that we eat but how we eat them. Meals are generally shared with family/friends and tend to be more of a social event which influences more healthy and mindful eating habits. The Mediterranean diet itself is abundant in fruit, vegetables, seeds, nuts, legumes, whole grains, and olive oil with the primary source of protein deriving from seafood and fish with moderate consumption of poultry, eggs, and dairy with reduced amounts of red meat; wine is consumed with meals in moderation. Emphasis is placed on spending time with loved ones, physical activity/movement, relaxation, and life balance. Research has shown that following this lifestyle may reduce the incidence of heart disease, Alzheimer's/dementia, and improve overall health and well-being. 
8. Tell us about the most rewarding experiences you've had as a dietitian.
I work with a population of people that have lost the enjoyment of or have difficulty eating so my most rewarding experiences are when I am able to find a way to help someone enjoy and eat food again.
9. What does a nutrition counseling session with a new patient look like?
Whether the session is in the hospital or with a client, the sessions begin with listening to and assessing the patient's needs. Much of my role involves providing support and helping people eat, working towards weight restoration, and building a healthy relationship with food. 
10. Have you given any lectures/written any published pieces of nutrition so far?
I've participated in research in the identification of malnutrition in critically ill patients, spoke to medical students regarding food safety and the Mediterranean diet, and had the honour of speaking with a group of students from my alma mater about eating disorders. I'm hoping to start and participate in more research activities soon.
11. What courses did you enjoy the most and the least during your undergraduate program?
My favourite course both in undergrad and graduate school was biochemistry. It's so interesting to see how food is broken down and utilized at a biochemical level.

My least favourite was biostatistics, I really tried to like biostatistics but I preferred every other course I took.
12. What dietary recommendations are important for vegetarians and vegans?
Vegetarians and vegans tend to be more susceptible to vitamin B12 and iron deficiencies. It is important to eat a wide variety of foods in order to meet micronutrient needs on these diets and some may benefit from nutrition counseling with a dietitian to ensure they are eating the right foods.
13. Do you think soups are a great way to add fruits and vegetables to your diet?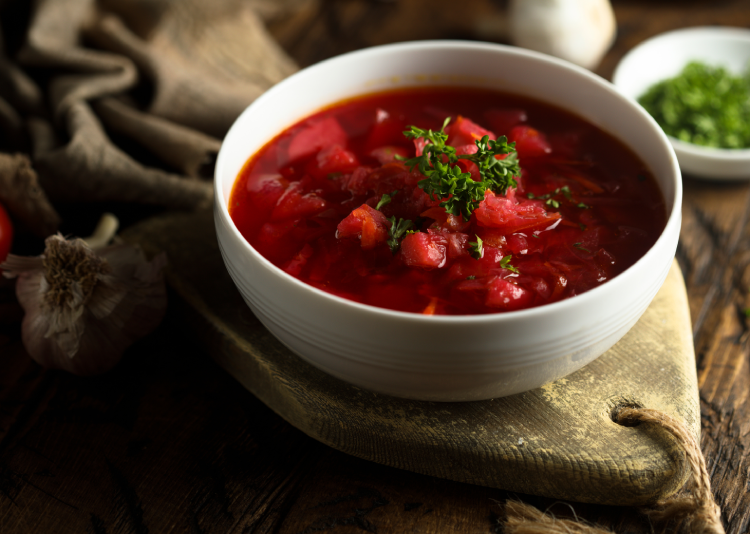 Soups are a great and cost-effective, delicious way to add nutrient-dense foods and fruit and veggies to your diet. They're simple to make and it's a great way to use leftover veggies or food in your fridge.
14. Are 'superfoods' real?
There are foods that are extraordinarily rich in vitamins/minerals, antioxidants and health benefits, however, one food is not more important than another and a "superfood" is not a panacea for any certain health issue. I believe it's more important to incorporate a variety of healthy foods into your diet daily and to not focus on one individual food to provide something transformative. 
15. Top three dieting myths you want to bust…
You have to eliminate white foods (where is the love for cauliflower?)

You have to drastically reduce your food/caloric intake (this will just put your body into starvation mode and will make it more difficult to lose weight in the long term).

And you have to avoid fat to lose weight (healthy fat is so essential to the absorption and utilization of certain vitamins and is necessary for your body to function well).
16. How can you maintain a healthy diet as a working professional?
Planning ahead can be a very important part of maintaining a healthy diet when you're busy. It is easy to make unhealthy food choices when pressed for time so meal prepping and planning for your week ahead can lead to healthier meal choices. Having healthy snack options around can also help prevent reaching for the office bowl of candy (or heading to the kitchen for chips while working remotely). As someone who is always on the go, I carry non-perishable snacks with me such as fruits, nuts, or a protein bar.
17. What's the best type of workout that people of all ages can practice?
Walking! It is a great way to enjoy the outdoors, spend time with others, and unwind. Cycling is also a great low resistance activity for a wide range of ages. 
18. Do you enjoy cooking? If yes, what's your favourite meal?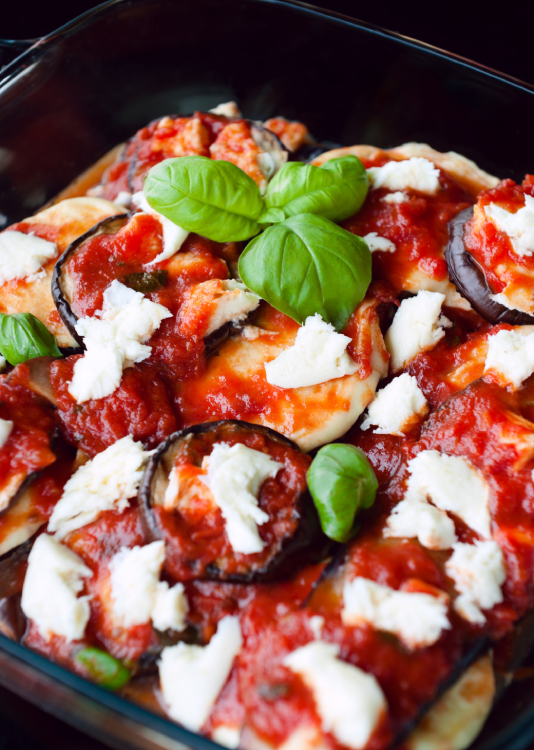 My love of cooking began at a very young age in the kitchens of my mother and grandmother. I grew up in an Italian American household so food has always been a big part of my life. My favourite thing to make (and eat) is eggplant parmigiana which is a southern Italian dish made with layers of eggplant, cheese, and sauce. 
19. Is it possible to create a balance between healthy and unhealthy foods?
I believe it is possible and very important to balance healthy and "unhealthy foods".  Nothing should ever be so restrictive that you can't enjoy some of your favourite foods without guilt on occasion.
20. According to you, which food/dieting trend is complete *BS*?
Any food or regimen that promises a detox – that's what your liver and kidneys are for. 
21. Name 3 things that people usually miss including in their diet but shouldn't.
Healthy fats (avocado, egg yolks, olive oil, nuts, etc)

Seafood (If you're not allergic)

Leafy Greens
22. What's the best piece of advice you've ever received?
If you want to do something, do it! My parents encouraged me to pursue my dreams when I was younger and to try not to live with any regrets. The decision to go back to school and change careers was not an easy one but knew I'd live with regret if I didn't pursue something I was so passionate about. 
23. What is the one best piece of nutritional advice you can give?
There is no one diet or nutrition plan that works for everyone and I think that is the most important piece of nutrition advice I can give in the age of fad diets and social media. There are a lot of unqualified/uneducated people offering advice without a robust scientific background or nutrition education offering one-size-fits-all approaches that can actually be quite harmful to others. Nutrition counseling and advice must take into account a variety of someone's individual unique needs and goals, what may be good for one person may not be good for someone else. 
24. What is one thing you wish everyone knew?
It's ok to indulge in "unhealthy" foods on occasion! Overly restrictive diets can lead to disordered eating patterns and unhealthy relationships with food. 
25. How important are genetics in factoring diet goals?
We are continually learning more about nutrigenomics and how nutrition and the genome interact. I think we'll continue to learn more about this relationship and see some exciting things from it.
26. What are the best and worst things people generally eat?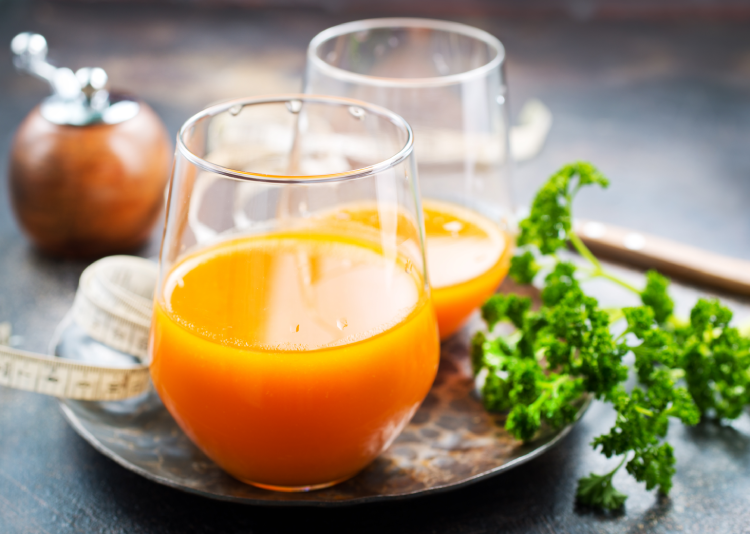 I tend to not qualify foods as good/bad but I believe that juice has become "health-washed" in recent years. I think if you are an otherwise healthy individual, it's always better to just consume the fruit/vegetable instead of its juice; juice tends to be very high in sugar and all of the healthy fiber from the fruit/vegetable that helps slow down the digestion of sugar is removed. 
27. What are some easy, healthy recipes that everyone should include in their diet?
I love salads because they're so versatile and don't require a recipe – I feel like they've received a less than deserved reputation for not being filling. They're so quick, easy, and you can utilize a wide range of ingredients in your fridge to make them. I start with a green and incorporate different proteins (eggs, meat, legumes, etc) and healthy fats (olive oil, nuts, cheese), and a variety of different vegetables and fruits. The protein and healthy fats make the salad more filling (and delicious).
28. According to you, Veganism is…
A choice! I was once vegan for a few years. I highly recommend anyone seeking a vegan or vegetarian diet speak to a dietitian to ensure they are getting the nutrients they need.
29. What's the most challenging aspect of being a nutritionist and a dietitian?
All of the nutrition and health misinformation created by others who don't have a firm (or any) understanding of the science that is the basis and foundation of it all. I often find myself trying to work against incorrect health information people have found on the internet or through unqualified individuals.

30. One recipe you'd like to share with our readers..
.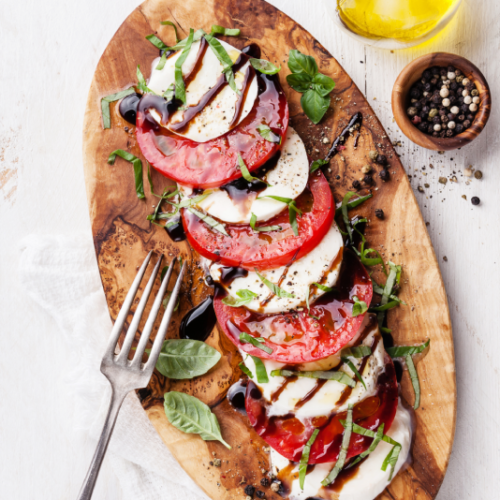 Caprese Salad
This vegetarian dish is a great source of protein, healthy fats, Vitamin C, and Calcium. Mozzarella cheese is rich in calcium, phosphorus, and potassium which help contribute to bone health and strength! Buon Appetito!
Ingredients
4

Medium heirloom tomatoes

16

oz

Fresh mozzarella

4

tbsp

Extra virgin olive oil

Fresh basil leaves

Salt and pepper to taste
Instructions
Slice tomatoes and mozzarella into thin slices and layer on a dish then top with fresh basil leaves and drizzle with olive oil, and add salt and pepper to taste. Serve as an appetizer, side dish, or snack!
Get in touch with Lindsay Wengler on Instagram for more information.
View this post on Instagram
Shristi is an avid reader, recipe developer and wellness enthusiast. She's probably making a mess in her kitchen right now.