30 Questions with Hadley Hauser
If you don't know who Hadley Hauser is by now, you probably do live under a rock. From making a drool-worthy cake for fashion icon Anna Sui to consulting foodie projects and guiding people for their soirées, she's your go-to girl. 
In an exclusive interview, Hadley shares the secret to making finger-licking pastries and the mistakes that stop you from being a confident baker.
1. Hadley, tell us a little about yourself.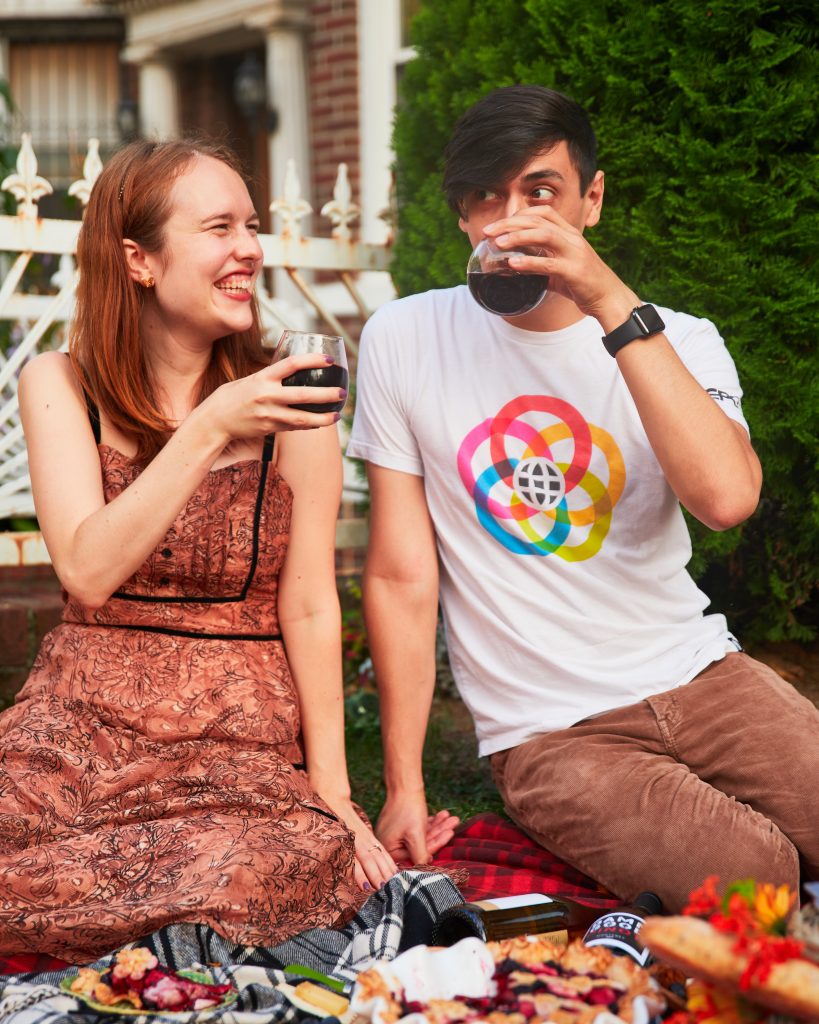 Hi! I'm Hadley, a Pastry Chef and Food Stylist based in Brooklyn, New York.  When I'm not baking for work or fun, you can find me curled up with a book for my book club, planning a hiking trip in upstate New York, or studying Japanese. I grew up in rural Illinois and graduated from the University of Chicago in 2015. I had the fortune to participate in a gap year studying abroad in Yoshikawa, Japan, through the Rotary Club in 2010, and also spent a year living in Kyoto during college. Then, I attended the French Pastry School in 2016, and have been having fun in the kitchen ever since!  
2. What inspired you to cook?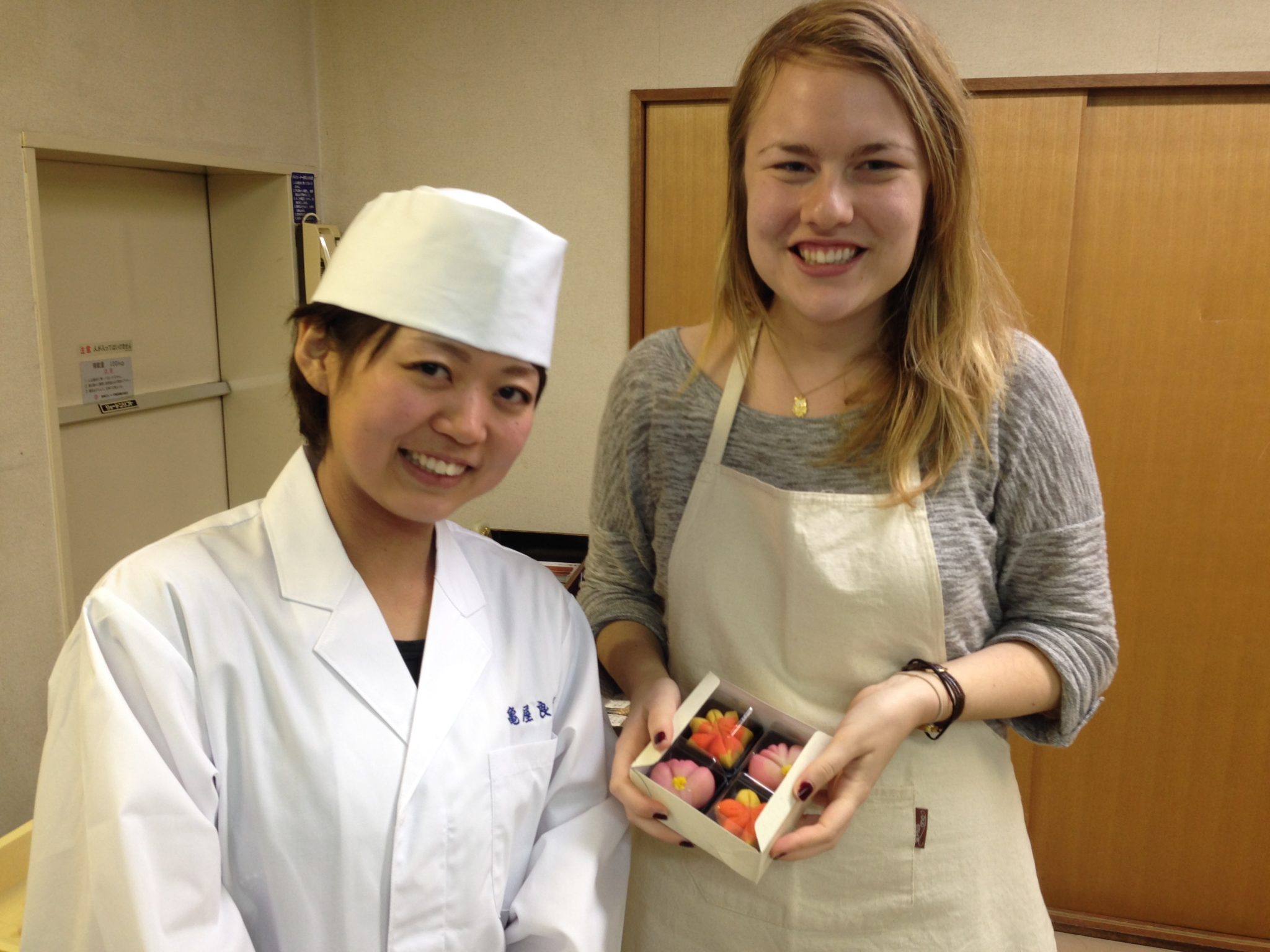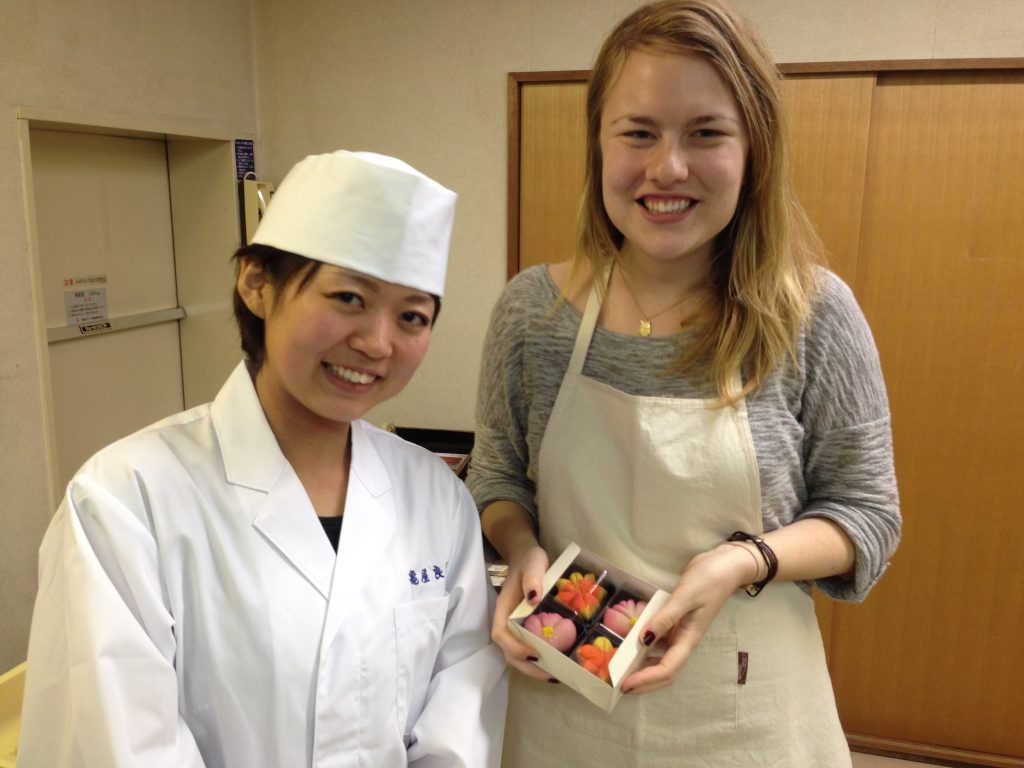 Living and studying in Japan, especially spending a year in Kyoto, opened up my eyes to the beauty of food. It was there that I discovered wagashi, the delicate confections that are eaten during traditional tea ceremonies. They are often made from sweet bean paste. So much time goes into the creation of each small sweet, and they are consumed in a few bites. Studying (and eating!) wagashi got me interested in the ephemeral nature of pastry as an art form. 
3. What are your core brand values? 
Creativity, Inspiration, Personalization, Quality.
4. How did you set up your own bakery and what challenges did you face?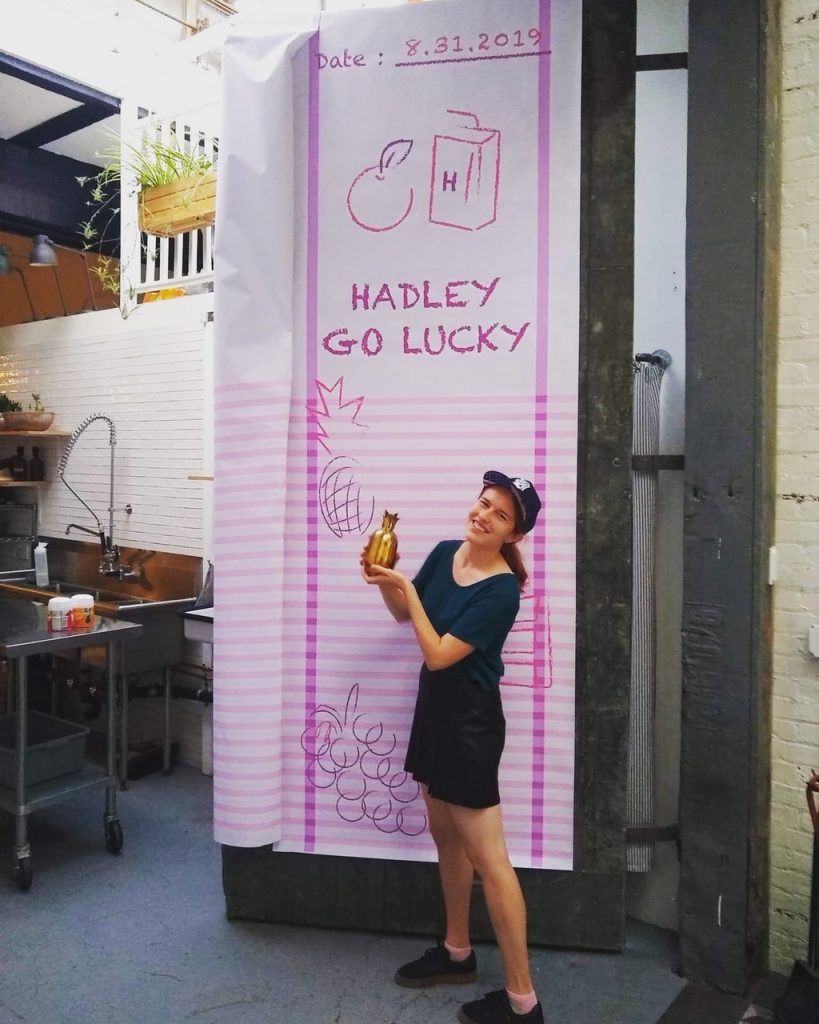 I quit a full-time position at a hospitality PR agency in 2019 and started setting up my business soon after. I created a Hadley Go Lucky pop-up as a kick-off event, creating cake and cocktail pairings inspired by my favorite nostalgic childhood juice box flavors. After that, I looked for craft fair opportunities to pop-up in Manhattan and Brooklyn in order to get my brand out there. While there is definite value to participating in community pop-ups and farmers markets, there is often a large table buy-in fee to participate, and it can be hard to break even if you are pricing your baked goods as you would in an actual pastry shop. My pastry shop is currently online-only.
5. Where all have you travelled to and what's your favourite cuisine?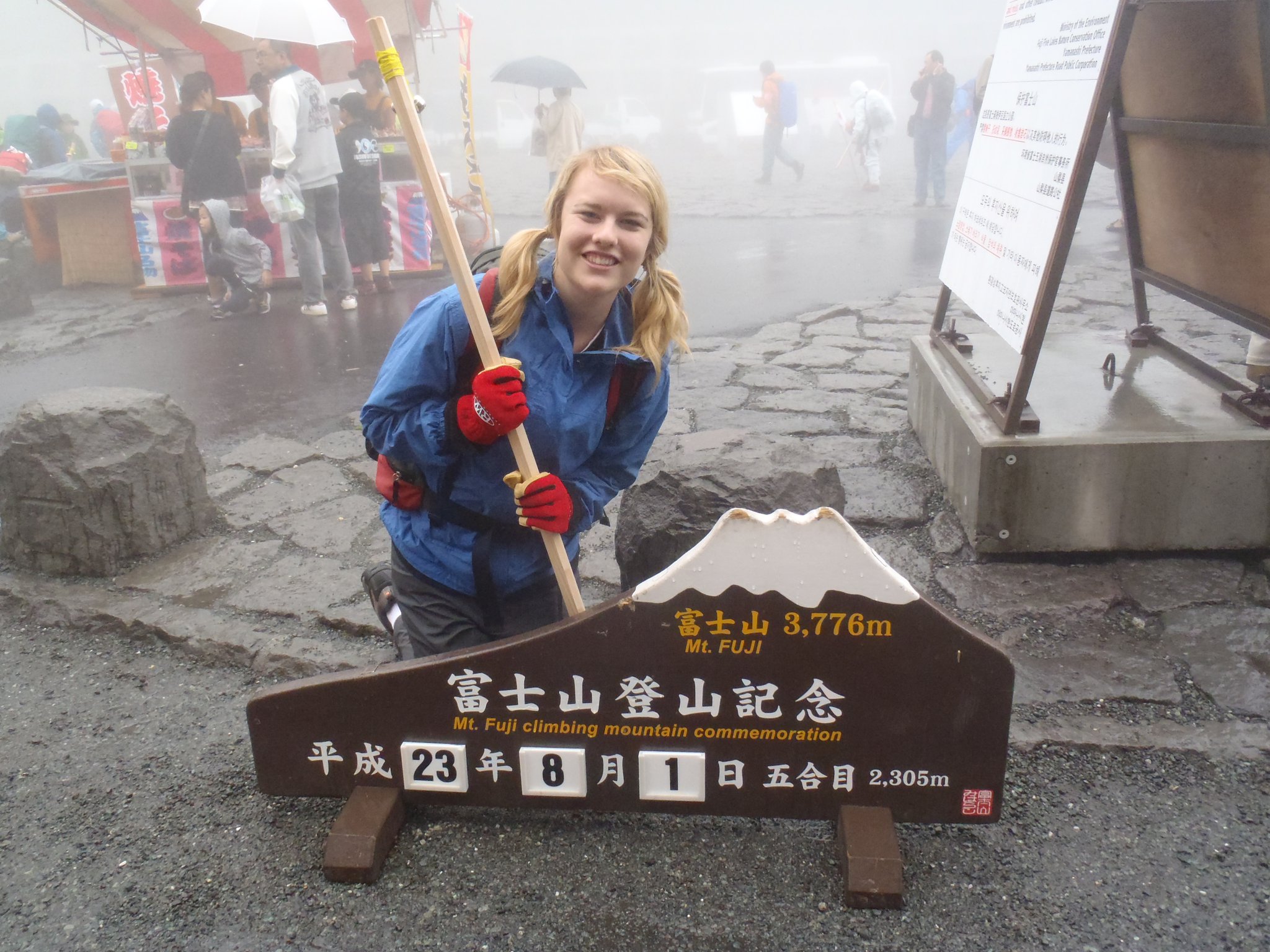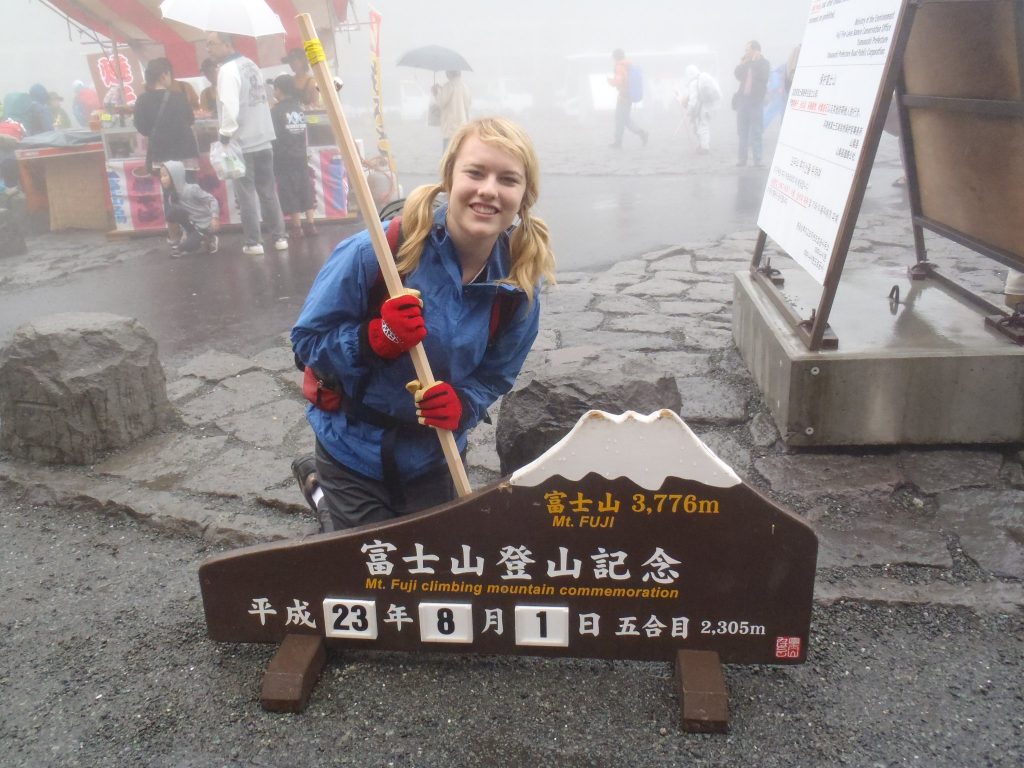 I lived in Japan for two years. I also studied abroad in Paris for a few months during college. Some other favorite trips have been to Costa Rica, Barcelona, Taiwan, and Greece. I love eating a variety of cuisines, but I have lately been most excited about comforting noodles and breads from Japan and Thailand.  
6. What are the top-5 cuisines that you just
can't
wait to try? 
I still haven't tried pandan, which is a plant from Southeast Asia. I've seen it pop up as a flavor profile in pastries lately, and I can't wait to try it! I'd also like to try conchas, a Mexican sweet bread roll. I always find new things to try when I go grocery shopping in Manhattan's Chinatown, so I'd say their diverse offerings would also be on my list. 
7. What inspires you to cook every day and how do you work?
(Please describe who comes up with the recipes, who manages the social media, who does the photography, if you have a team, etc). Baking is truly my dream job. I currently am a one-woman-show, meaning that I create and test my own recipes, create content for and run my social media accounts, and manage the business aspects of Hadley Go Lucky. Prior to this, I've held jobs in digital marketing and PR, recipe development, food styling, and pastry, so I feel that owning my own business is truly the culmination of all of the skills I have been sharpening over the past few years. Even on difficult days, I know that my products are able to put a smile on someone's face, and that inspires me to push through the difficulty and get to the other side.   
8. Honest advice for our readers who wish to become a chef/baker… 
Any job is hard work, and so is baking, if you take it seriously as a profession. Think deeply about whether you will still love baking if you suddenly have to do it to make ends meet, or if you'd prefer to do it when you want and how you want. Are you willing to take orders from another chef? Consider staging (offering your time to work for free) in a restaurant or bakery for a day to get a feel for how things run. Baking is a very physical job, and getting used to being on your feet all day and lifting heavy objects can take some getting used to. 
9. What would you suggest someone who's just starting out as a food blogger? 
Don't be intimidated by the many talented food bloggers already out there. Keep practising and find your own voice and recipe style. Posting regular blog updates can help people to start looking forward to your posts, so I recommend creating and sticking to a posting schedule if possible. Batch your content if you can, so that you'll have some free time to work on things other than your blog. Also, have fun! I initially created my food blog as a personal journal for myself, to keep track of all of my projects.  
10. Three social media marketing tips for novice food bloggers… 
Create a posting schedule and stick to it, comment consistently on accounts similar to your ideal reader and diversify content across your social media channels.
11. When it comes to food blogging, what's good content and how can one create it? 
To me, good content is material that is deeply personal, such as anecdotes that ground you in why the author chose to make a certain dish. I love reading about the thought process that goes into a recipe.   
12. What are the most common mistakes that food bloggers make? 
Skip the perfection. It's better to start getting your posts out into the world, rather than laboring months over a single post, waiting for it to be flawless. Get your stuff out there and learn as you go.
13. How do you create recipes?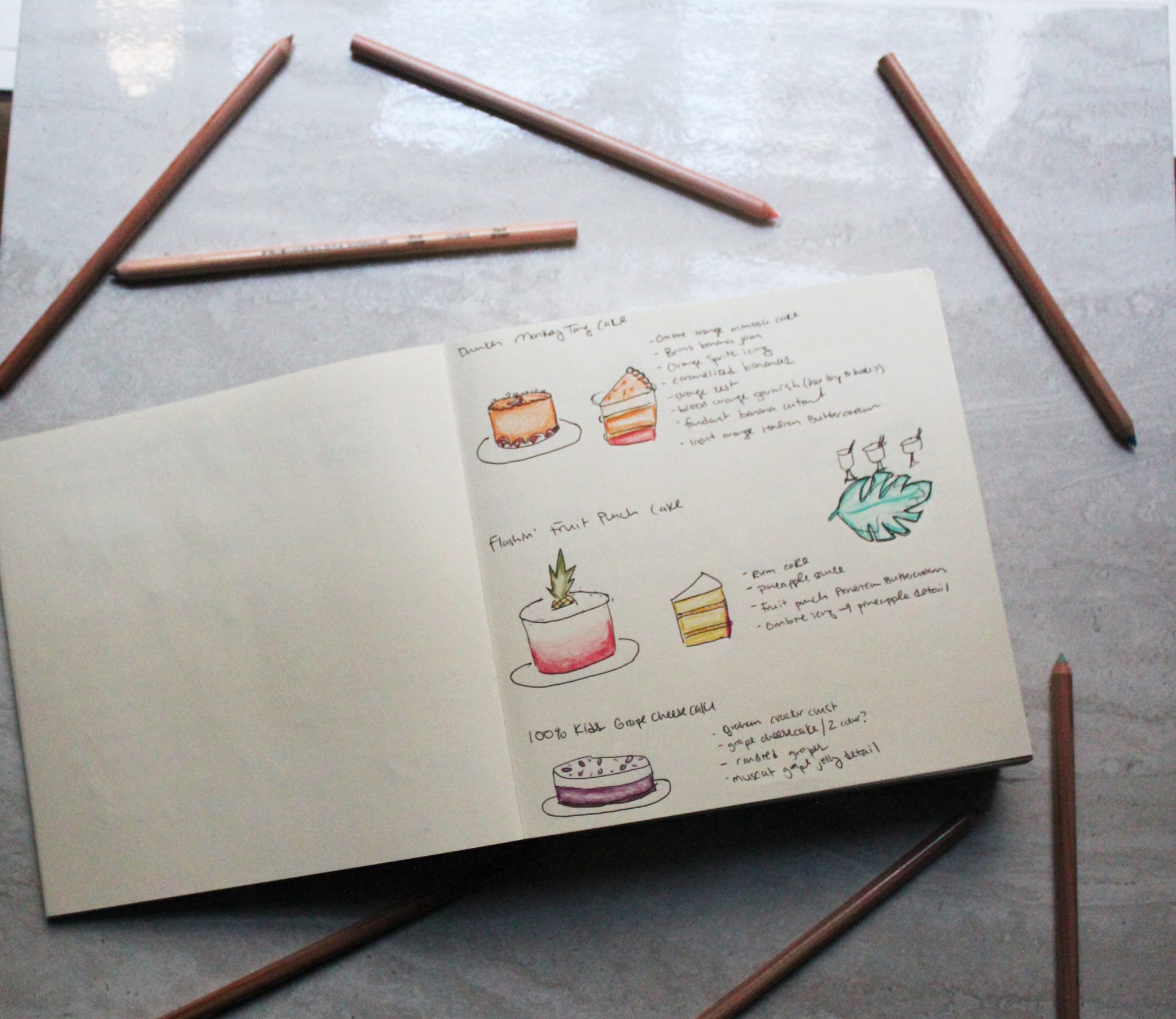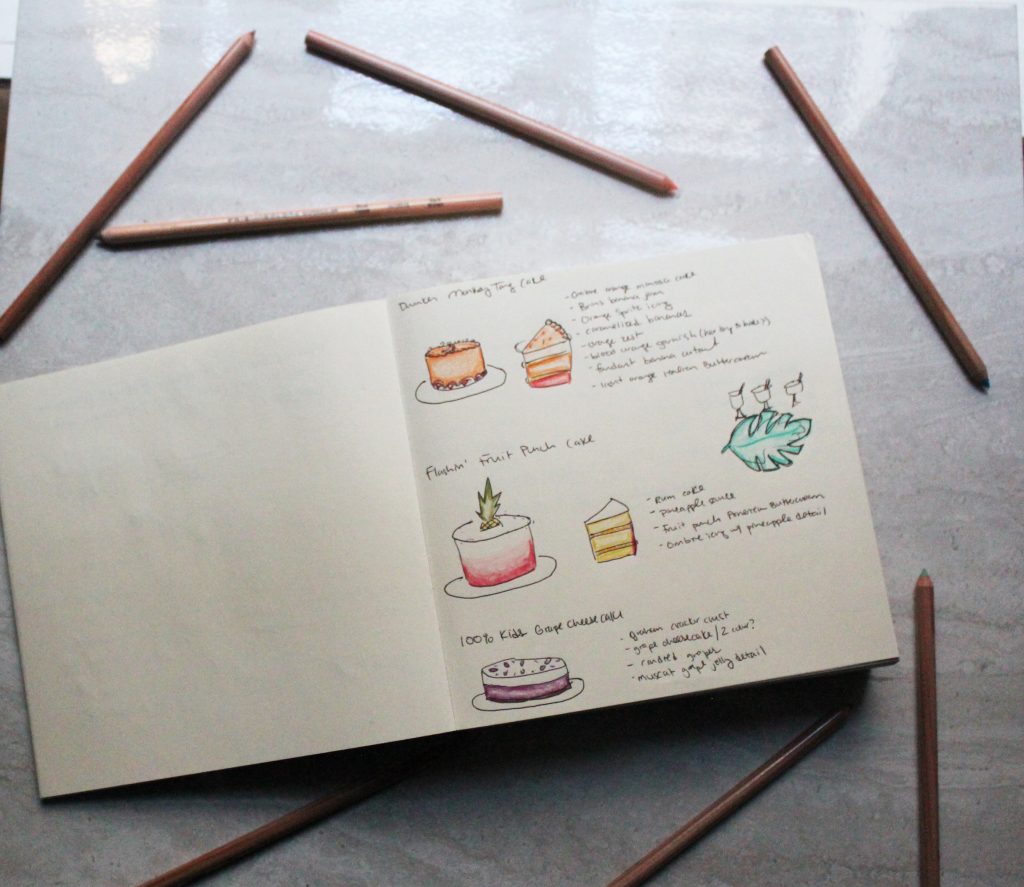 I usually start with a flavor that I am craving, and then work to infuse it in a pastry form that I'm already familiar with.  
14. How much time (on average) does it take to develop a recipe?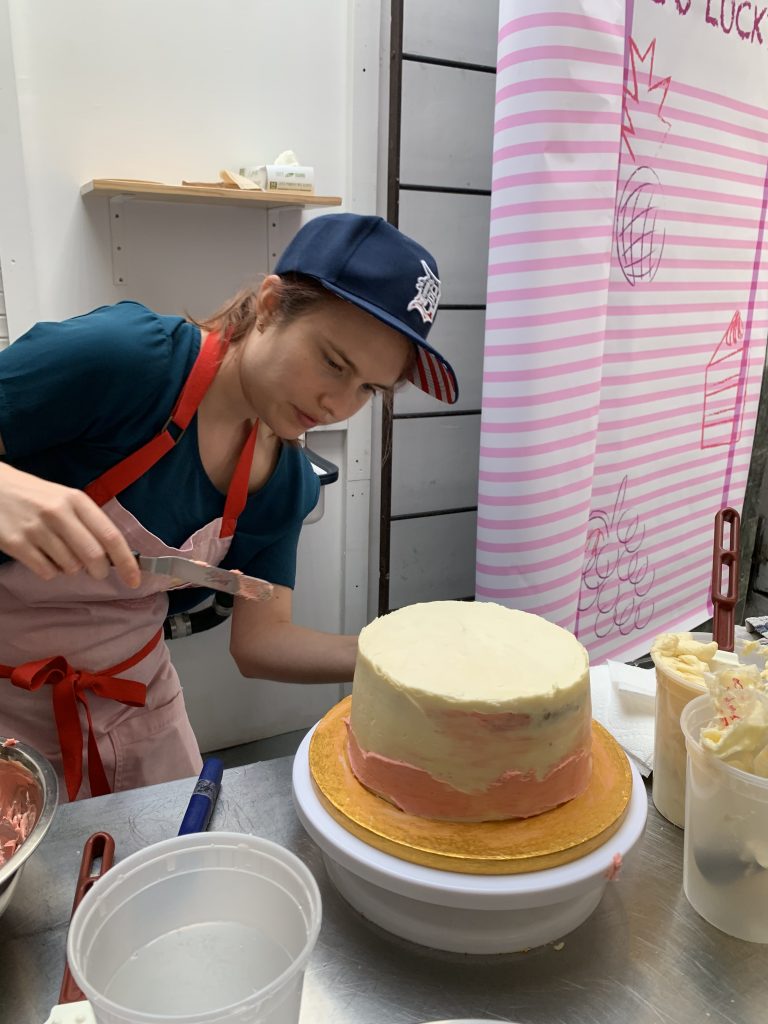 I crave some pastries for weeks before drafting and posting a recipe, but some recipes come together in a day. It really depends on what my current workload is, and if it allows for some creative free time in the kitchen. 
15. What's your guilty pleasure when it comes to food? 
Salty snacks, like honey butter potato chips.
16. What's your favourite kind of dessert? 
Yatsuhashi, a treat made from mochi and red bean paste that is famous in Kyoto. 
17. Name the must-have ingredients everyone should have in their kitchen. 
Flour, sugar, olive oil, eggs, miso.
18. What's the secret to making delicious cakes?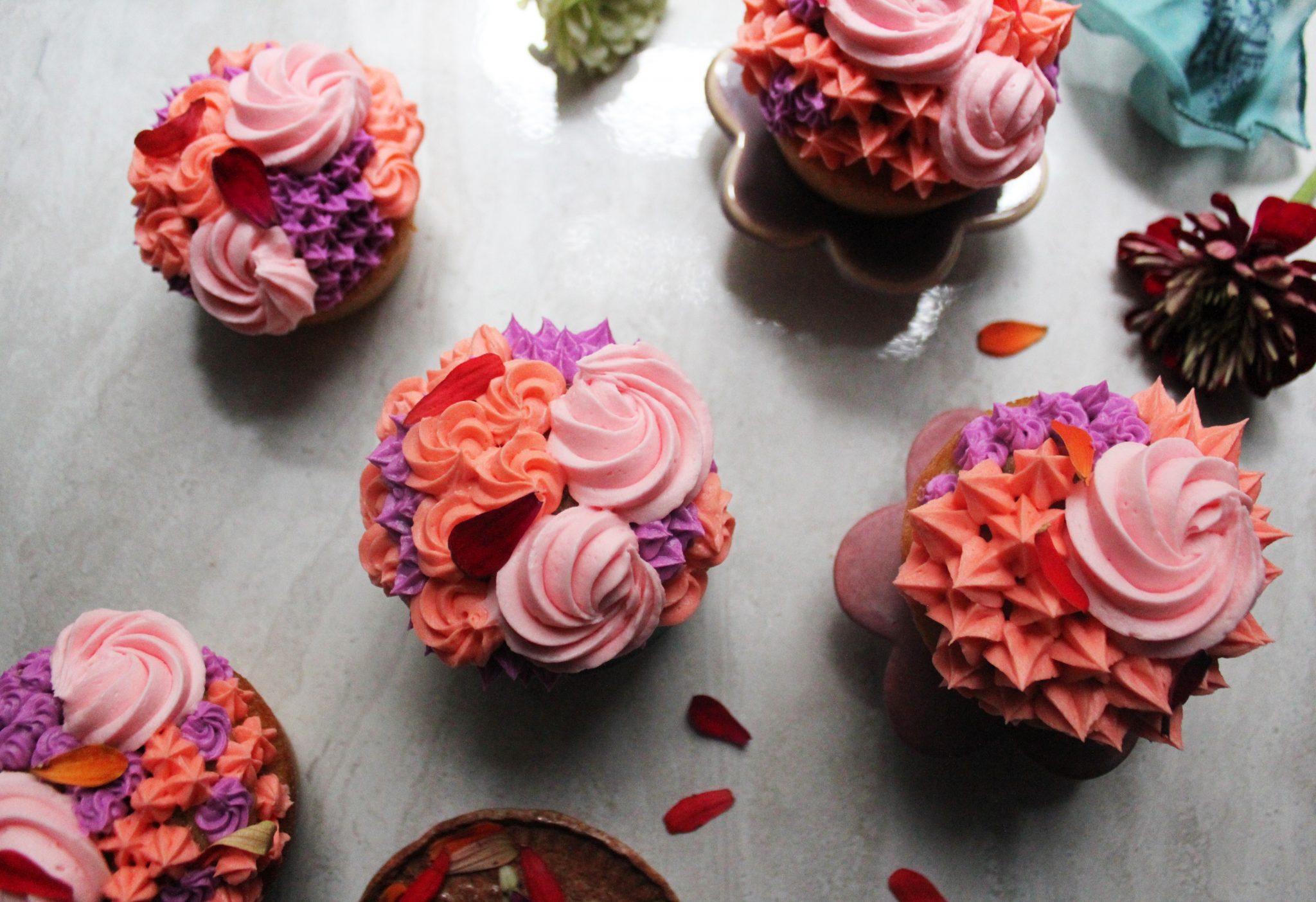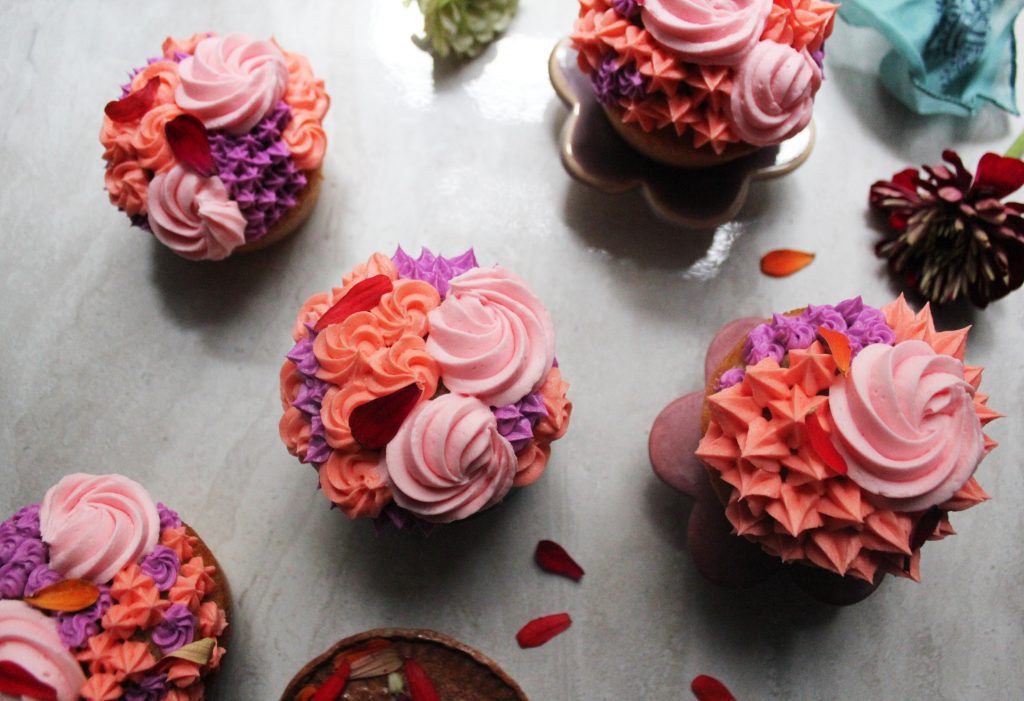 Nuanced flavor pairings! I usually like to choose one bold flavor and pair it with one more subtle flavor to create a balanced marriage of flavors.
19. What was the first dish that you learnt to cook? 
I had an Easy-Bake Oven toy growing up. I think that was my first experience baking, with little doll-sized brownies and cakes! There's something so charming about baking a cake with a lightbulb…
20. Five items from your menu you'd recommend all our readers to try…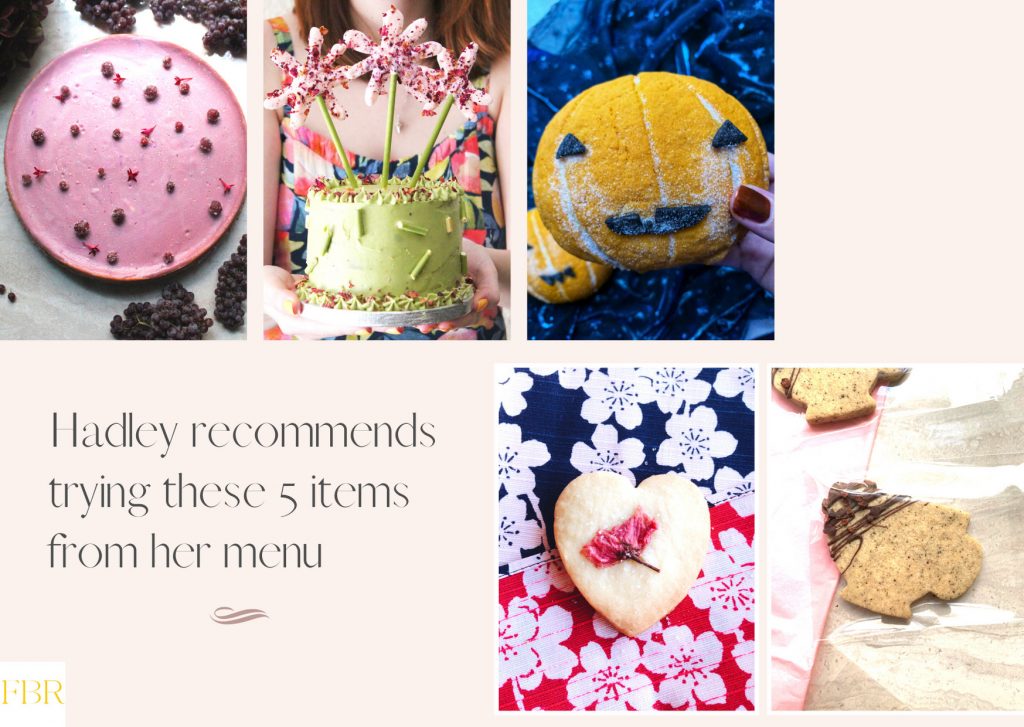 My Grape Juice Box Cheesecake, my Flower Power Pocky Cake, my Melon Pan Bread, my Sakura Butter Cookies, and my Espresso Shortbread.
21. What's your favourite ingredient that you add to all (or most) of your recipes?
Edible glitter.
22. Three photography hacks that truly transform a photo from 0 to 100 real quick…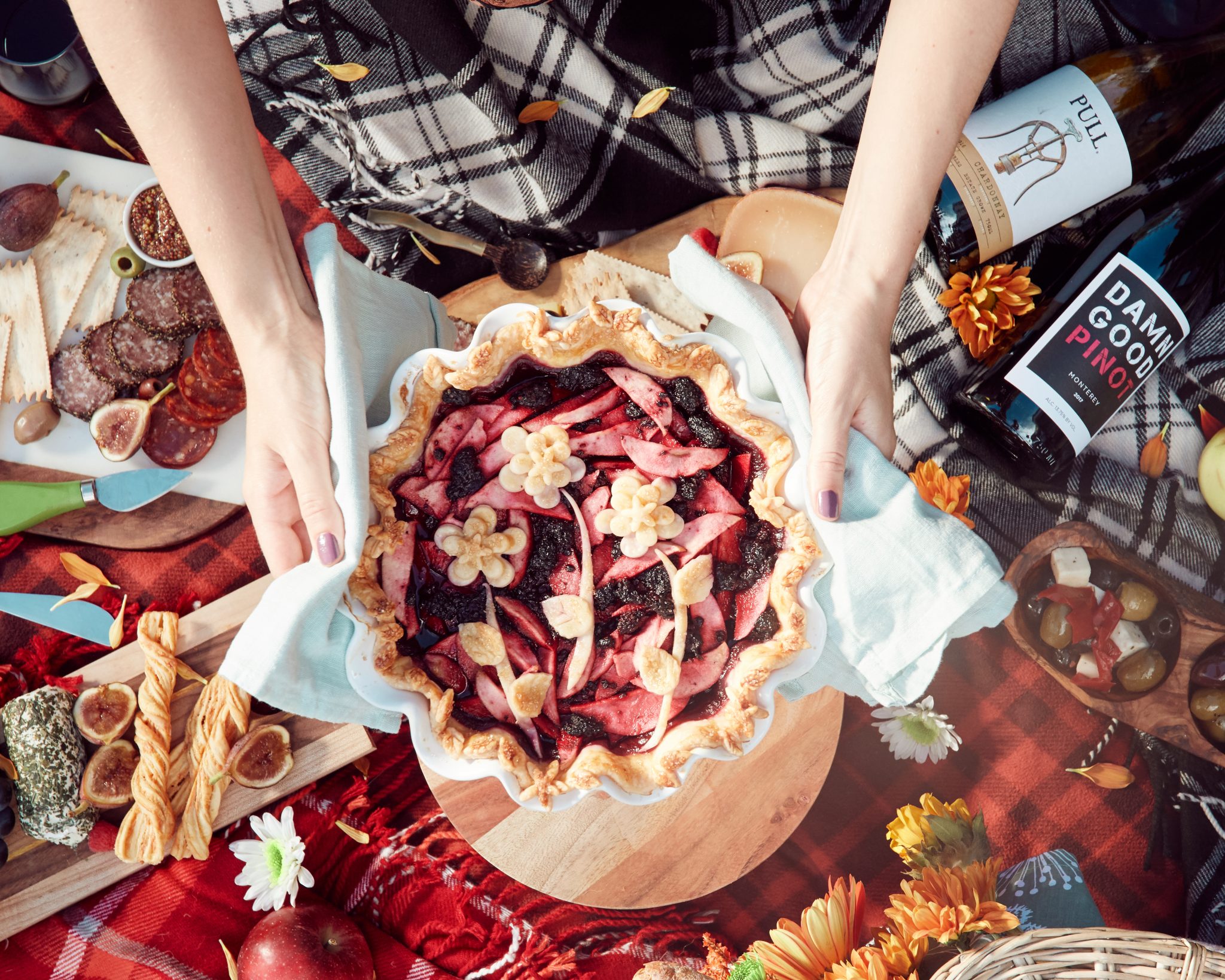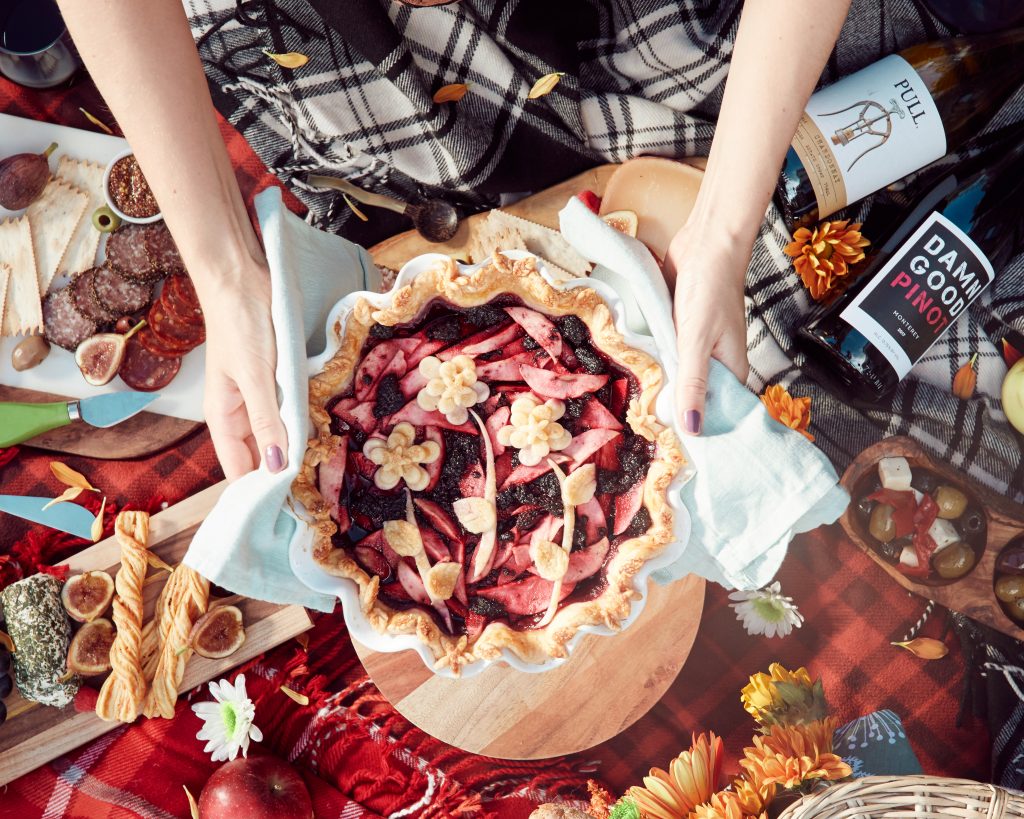 Use natural lighting as much as possible, invest in a phone tripod that will allow hands-free video capture, mess up your shot just a little bit after styling in order to achieve a more natural scene.
Related Article: Food Photography Business Tools 101
23. Five essential gadgets you must have to create excellent cakes. 
Bench scraper, cake turntable, an expansive collection of piping tips, floral nails for creating buttercream flowers, and a bread knife for torting the cake layers.
24. Can food styling be done on a budget? If yes, how?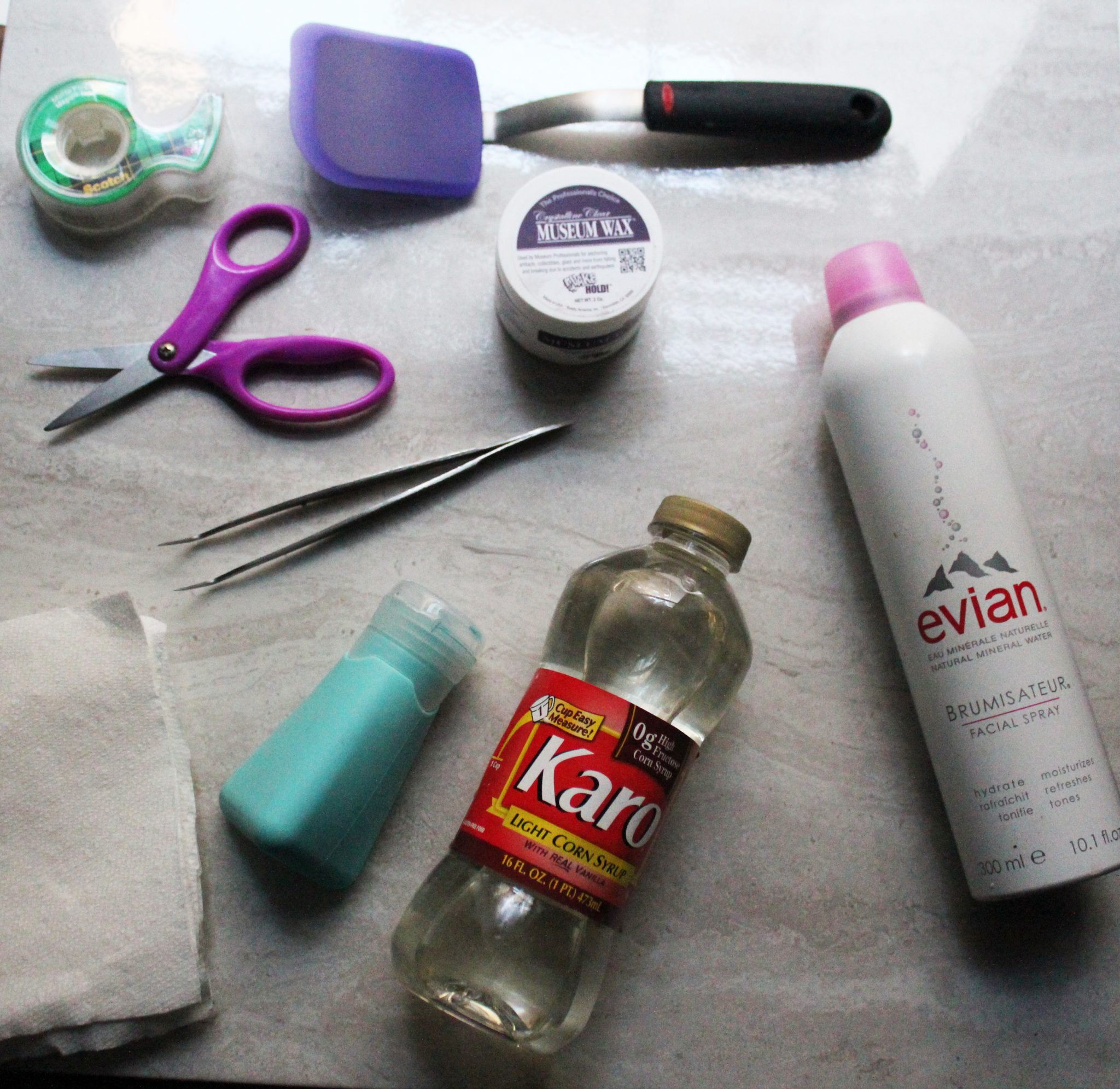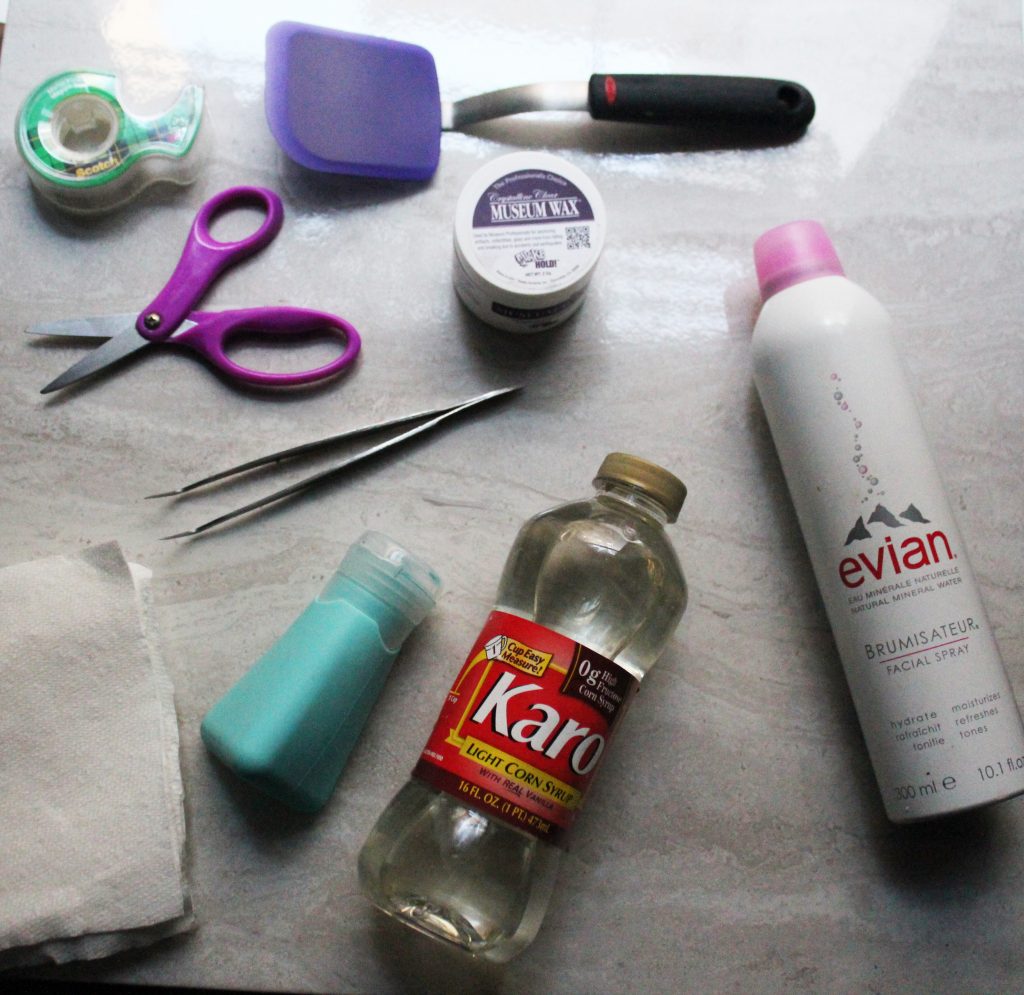 Definitely!  Some of my favorite items in my styling kit are Evian facial spray, Windex, and a favorite pair of tweezers. You don't need to spend a fortune on tools. When purchasing props such as plates and cups, buy them in neutral colors that you can use often in your work.
25. One celebrity/chef you'd like to work with… 
Sophia Roe.
26. What has been the weirdest food item you've tried so far? 
Natto, fermented soybeans.
27. Which drink do you most commonly pair up with your cakes? 
I love creating signature cocktails to pair with my cakes, accentuating some of their key flavors.  
28. Which of your recipes has been the hardest to develop and why? 
Developing a Melon Pan recipe was the hardest for me because I'm more familiar with cake-baking than bread-baking.  
29. How has the pandemic affected you and your work?
People are ordering more cookies than cakes right now, as the large gatherings where cake is a given have all been postponed. I've started to rely more heavily on cookie sales and have started shipping nationally. During the pandemic, I've been able to raise money for organizations such as NAACP, Assata's Daughters, and the Biden Campaign. It makes me feel like good things are still happening in the world when I'm able to give back to the community, and I look forward to maintaining this momentum even after tumultuous 2020 is over! 
30. Tell us a little about The Greatest Baker contest and what would you do if you win the prize money of a whopping $10,000? 
I recently found out about and entered a contest called The Greatest Baker, the world's largest online contest for bakers. The grand prize is $10K, which would be absolutely transformative for my business, as I scale to open a brick-and-mortar cafe in Prospect Heights, Brooklyn. The contest is hosted by Jen Barney, a 2-times Food Network Baking Champion. If I'm still in the contest running when you read this, please vote for me! The final round of the contest ends on December 10th, and you can vote for me every day until then.  
For more information, contact Hadley on her Instagram.
View this post on Instagram
Shristi is an avid reader, recipe developer and wellness enthusiast. She's probably making a mess in her kitchen right now.