The Ultimate Guide to Restaurant Accounting Services
Owning and managing a successful restaurant business is everyone's dream. Especially in the upcoming generation, where creative and unconventional business ideas are thriving, a restaurant might be a good start for many entrepreneurs. However, being a good chef or creating a theme restaurant is never sufficient. You need to work on the roots of the business. Start by ensuring that you have the best restaurant accounting services.
Having good accounting services that you can trust is very important. Accounting services for your restaurant is a topic that many owners would try to avoid, however it is a task without which you cannot manage your restaurant smoothly. Restaurant accounting services play a huge role in ensuring transparency and reliability among owners, staff and managers.
What Are Restaurant Accounting Services?
For a layman, restaurant accounting means interpreting and analysing the financial transactions involved with their restaurants. While some owners opt to do their own accounting, the majority of them outsource their services. Restaurant accounting services are the accounting services which are outsourced from professional service providers. Nowadays, professional service providers are available to restaurant owners who provide restaurant accounting services at a minimal cost. The benefits of outsourcing your restaurant's accounting services can be:
It is a cost-effective method. you do not need to hire a separate accountant and keep a check on them.

It saves you from the hassle of keeping the books and you can spend your time and efforts on expanding your business.

They are genuine service providers and maintain unbiased accounting so there are fewer chances of fraud. 

They provide professional and specialised services which save time, effort and resources.
Top 12 Restaurant Accounting Services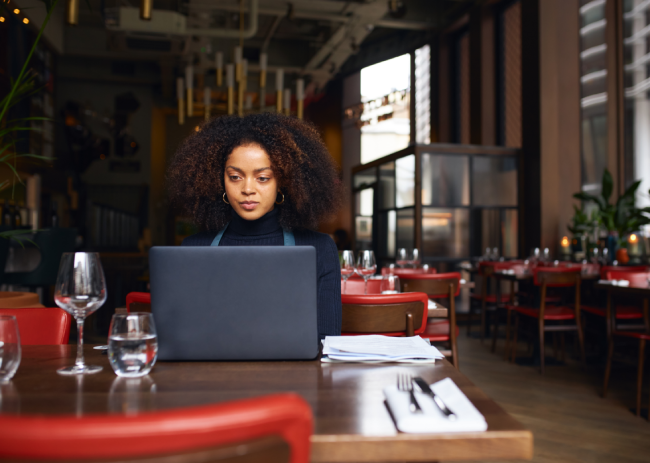 Now when you have decided to outsource your restaurant accounting services it can be an intimidating task to go through all the agencies that provide the services.
To choose the best, there are two conditions. 
Firstly, you must know your business needs and secondly, you must know the agency which fulfils your needs completely. 
We have listed some of the best restaurant accounting services. Among these, you can find what is the best fit for your business.
Global accounting services provide one of the best and most modern restaurant accounting services available today. They are known for providing services at a price lower than the market price but a service higher than that. They help you make up for the lost time and help you revise your past transaction records. Not only that, but they also analyse your statements and provide you insight into the future. Their professional employees guide you through the finance and help you know if you need budget cuts, expense cuts or require more investments. Secondly, they provide you with additional services like asset recording and tax processing. All you need to do is click on their website, and enter your business details and requirements to know the quoted price.
Their tagline: 'Chefs cook, we do their books' is all you need to know about bistro accounting. They are a professional restaurant accounting service that provides hassle-free and specialised services. They have decades of experience in bookkeeping and their motto is to help restaurants strive. In addition, they can manage your accounts payable (vendors, bills), do time effective financial reporting, and provide comparative studies for your restaurant. Their bookkeeping services are worth taking a look at if you are operating an independent restaurant. They are more industry-driven and business-friendly than the other providers.
#3. Restaurant Accounting Services
Restaurant Accounting Services is one of the best industry-focused accounting service providers. They help you maximise profit by providing a deep focus on accounting. They assist you in making timely financial decisions. Their restaurant compliance services help you protect your assets, and employees and keep you up to date with the changing regulations that happen daily in the financial world. As the RASI states, "the only service provider that does not make you choose between excellence in software and excellence in service". Therefore, RASI provides the best accounting software for small as well as franchise restaurants.
Infosync is one of the leading restaurant accounting service providers that help you focus on your core activities by undertaking your financial accounting needs. Moreover, they provide you with online tools that give you access to the crucial data of your business. They understand that managing a restaurant is a tiresome and time-consuming task. Hence, to ease your burden, they assist you with managing payrolls and managing human resources with their specialised staff. The software helps you save cost and time and allows you to focus on the strategic activities of your restaurant. 
Indevia is one of the most trusted servers that provide specialised restaurant accounting services. They provide important services like maintaining records, executing payrolls, and processing improvement and automation. They have specialised employees and software that catch unnecessary payments and expenses and enable you to thrive in your industry. Therefore, they are best suited for the owners of big restaurants which have big backlogs.
They help restaurants maintain effective and efficient books of account that make inventory management and time management easy for the restaurant owners. Their team understands what the restaurant owners require specifically to make their business more profitable. They support multiple accounting software, assist in implementing changes and use industry-based standards to measure growth. They have customizable service packs so that you can select your pack as per your needs.
Specialising in serving the hospitality business, Quattro provides professional financial accounting services to restaurants. They understand that though accounting is a mundane task, it is very crucial and consumes a lot of time. They handle your company's payables, invoicing, and payroll accurately on time so that you can focus on the strategic operations of your business.
They provide specialised restaurant accounting services for large and mid-range enterprises. They re-engineer financial processes and leverage automation to save up to 70 per cent of the cost and deliver the client more control of their financial accounts. In addition, they provide services to steel plants, healthcare and a lot of large chains. Therefore, restaurants are not their sole focus. They offer a wide variety of services to clients but lack a focus on specific restaurant spaces.
SLC bookkeeping provides specialised restaurant accounting services including recording of transactions, business forecasting and financial planning. They are small business-friendly and provide consultancy services to them. With their outsourced bookkeeping services, you can get the systems and documents needed to apply for a loan and satisfy investors. Their goal is to solve your complex financial problems and help your business reach where you want it to be.
They specialise in providing restaurant owners with core financial services. They maintain books on a monthly basis. Their highly professional staff provides you with CFO services by assisting you in budgeting, forecasting and financing services. They know that a restaurant cannot solely survive on happy customers and great reviews. The true state of a business can only be identified through its accounts. Their purpose is to enable you to focus on the creative side of the business while they handle the mundane bookkeeping and accounting.
Harless and associates is a firm that provides accounting facilities to many businesses along with restaurants. They understand the needs of hospitality industries and expertly handle issues including employment issues, handling of tips, cash management and tax filing. They are one of the best fits if you have a restaurant in South Florida.
CoEfficient Services saves you money and time. In addition, it prevents fraud by offering a full suite of outsourced accounting services. They use a fractional accounting team model and offer services across the US. They offer accounting services to various small to midsize businesses and restaurants are one of them. You can also hire them on a flexible and scalable basis.
Restaurant Accounting Services: Tips and Best Practices To Swear By
Restaurant accounting services are a great way to manage finance. Here are some tips to keep in mind:
Learn the language

. Try to learn the language of finance. Understanding the meaning of the words like debit, credit, and balance sheet are important. Even if you do not manage your own accounts, the terminology is important to keep a check on your accountant and to make daily finances easier.
Accuracy is important.

Managing restaurant accounts is not as easy as maintaining one's personal accounts. Each penny will determine your profit and loss. Hence, there is no provision left to round off the units of expenses. If an expense of $5.50 has occurred, make sure you record it exactly as it was and not as $5 for the sake of easy calculation.
Maintain daily accounts.

Restaurants are a business where expenses and income occur on a daily basis. Hence, bookkeeping must be considered a day to day task for the owner. If the accounts are not maintained daily, one might lose the track of transactions 
Maintain weekly P and L statements.

Every business has its own time period where it becomes important to know the profit or losses incurred by it. For a restaurant, a week is appropriate to determine profits and losses. Hence, owners are advised to maintain weekly P and L accounts, to know how their business is doing and take corrective actions if needed.
Don't shy away from asking for help.

If you plan on maintaining your own accounts, it might help if you ask other restaurant owners for the techniques used for them. These entrepreneurs are more experienced than you and might give you some really helpful tips on maintaining accounts.
FAQs
What Does An Accountant Do In A Restaurant?
An accountant is one of the most crucial workers in any business. Restaurants cannot solely manage to thrive on happy customers and five-star reviews. To know the exact position of a hotel, it is crucial to refer to its account. The accounts of a business are maintained by an accountant. The accountant records restaurant accounting services and daily financial transactions of the restaurant (electricity, salaries) as per the issued guidelines. It is the job of the accountant to keep records of income and expenses, protect the assets and assist owners in making financial decisions like expansion and acquisition.
What Type Of Accounting Do Restaurants Use?
The small restaurant usually prefers the Cash basis of accounting. Under the Cash basis, all the transactions are recorded when the payments are made and received in cash. This system does not record accrued income (pending income) or outstanding expenses. Most restaurant owners choose this system as all the income is earned as soon as the service is provided, i.e. there are no cases of outstanding bills.
What Is The Best Accounting Method For A Restaurant?
Though many restaurant businesses prefer cash accounting, it is tough to determine the best method of accounting. Each business has its own set of prerequisites. To determine what is best for you, you need to analyse your needs and responsibilities.
How Do Restaurants Maintain Accounts?
Some restaurants outsource their accounting services to agencies. These agencies are known for providing specialised restaurant accounting services. Some owners hire an accountant who manages their accounts while the other owners choose to do it themselves based on their size and needs.
How Do You Categorise Restaurant Expenses?
To run your restaurant successfully, you must know what expenses occur and divide them into two: recurring and fixed expenses. Recurring expenses might include ingredients, electricity and water expenses while fixed expenses will include rent and machinery expenses. Knowing your expenses will help you manage and control them from overflowing.
Use Restaurant Accounting Services To Boost Profitability
While maintaining accounts might seem a tiresome and boring task to restaurant owners, it is a crucial one. To save cost and time, we always recommend you opt for restaurant accounting services. This will save you the effort that you can put into strategic operations for your restaurant. Different owners opt for different services. It all is related to the size, requirements and budget of a business. You have to select a restaurant accounting service that is best for your restaurant and provides you with the services you require at a minimum cost.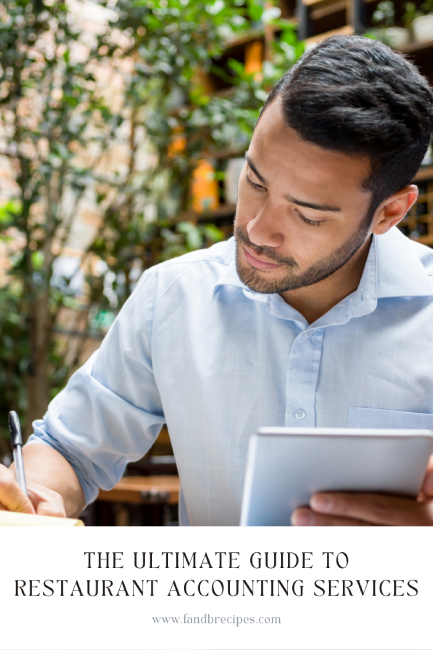 Katie writes for F and B Recipes. She lives in New York with her dog Coco. When not writing, she can be found baking (and eating) chocolate chip cookies.