Living a Healthy Lifestyle to Prevent Diabetes
Diabetes is a disease that affects many Americans. In fact, Type 2 diabetes is one of the top 10 leading causes of death among Americans. A healthy diet is important to both prevent and manage diabetes. 
We'll discuss the basics of diabetes as well as tips for living a healthy lifestyle to lower your risk of developing diabetes and to help manage diabetes if you already have it. 
We'll also find out how to find life insurance if you have diabetes, as well as what steps you have to take to drive as a diabetic. 
What is diabetes? 
Diabetes is a chronic condition that affects blood glucose levels in the body. When we eat carbohydrates, our body breaks them down into a substance called glucose. Glucose circulates in the bloodstream and enters the cells to be used for energy. 
Insulin is a hormone that allows blood glucose to enter the cells. In diabetes, insulin is either not produced by the body or doesn't work properly. This leads to high blood glucose levels, which can also affect other areas of the body if not managed properly. 
Diabetes is a lifelong condition that requires daily self-management. This health issue can also increase the risk of heart disease, so eating a heart-healthy diet is also important for those with diabetes. 
7 Tips to Prevent and Manage Diabetes
A sedentary lifestyle and being overweight are the two biggest risk factors for developing diabetes. Managing weight by eating a healthy diet and staying active are the two best things anyone can do to prevent or manage diabetes. Here are some tips to prevent and manage diabetes:
#1. Use MyPlate 
MyPlate is a great visual tool to help you plan and prepare meals. This visual graphic shows the different proportions of the food groups and includes balance, variety, and moderation. 
Your plate should be half full of fruits and vegetables. The other half should be divided into one-fourth grains and one-fourth protein. One cup of dairy should be consumed at each meal. 
#2. Prioritize Fiber
Fiber is an important nutrient to help manage weight and control blood glucose levels. The best sources of fiber are fruits, vegetables, whole grains, beans, nuts, and seeds. Americans are lacking in fiber, so changing your diet to increase your fiber intake is a healthy nutritional strategy. 
#3. Eat a Rainbow of Colorful Fruits and Vegetables
You will get a variety of different nutrients by consuming a rainbow of colorful fruits and vegetables. The different colors represent different antioxidants, which can boost health in many ways. Incorporate orange, red, yellow, blue or purple, green, and white fruits and vegetables in your meals and snacks throughout the day. 
#4. Enjoy an Active Lifestyle
Physical activity can help manage weight, lower the risk of diabetes, and make insulin work better. The key is to find activities that you enjoy and make them part of your active lifestyle. It could be yoga, a daily walk, dancing, or strength training. 
#5. Manage Carbohydrate Consumption
Some people think that carbohydrates or sugar are the enemies when it comes to diabetes, but this isn't true. Carbohydrates are the body's preferred source of energy, so they are vital for the body. 
While you don't need to avoid carbohydrates, it is important to manage carbohydrate consumption throughout the day. Make sure you have a moderate amount of carbohydrates in all of your meals and snacks from fruits, vegetables, whole grains, beans, nuts, seeds, and low-fat dairy products. 
Limit or avoid foods and beverages with added sugar. This is because they provide extra calories with very little nutritional value, which can lead to weight gain. 
#6. Meet With a Professional
A registered dietician can help you with meal planning and managing your carbohydrate consumption. Many insurance plans cover services to help those with diabetes work with a registered dietician to ensure they are eating healthy to manage their condition. 
#7. Choose Healthy Fluids
Sugary beverages like soda, juice, sports drinks, energy drinks, and coffee drinks just add extra calories and can cause a quick rise in blood glucose levels. Water, unsweetened tea and coffee, or other calorie-free beverages are your best bets for hydration. 
How does diabetes affect insurance?
Diabetes can affect life and auto insurance rates and coverage. It's important to compare rates online or work with an insurance agent to find the best coverage and rates for you. It's also important to manage your diabetes and keep your health in check by eating healthy and staying active. 
A Healthy Lifestyle Can Prevent and Manage Diabetes
These simple tips can help you both prevent and manage diabetes if you have already been diagnosed. Making healthy eating and physical activity a priority are the best things you can do to boost health and enjoy optimal wellness.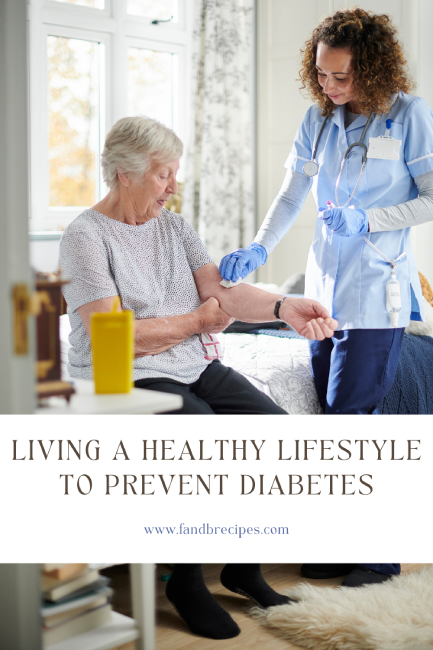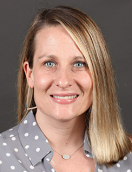 Melissa Morris writes and researches for the insurance comparison site, QuickQuote.com. She is a university professor of nutrition, a certified exercise physiologist, and a certified sports nutritionist.